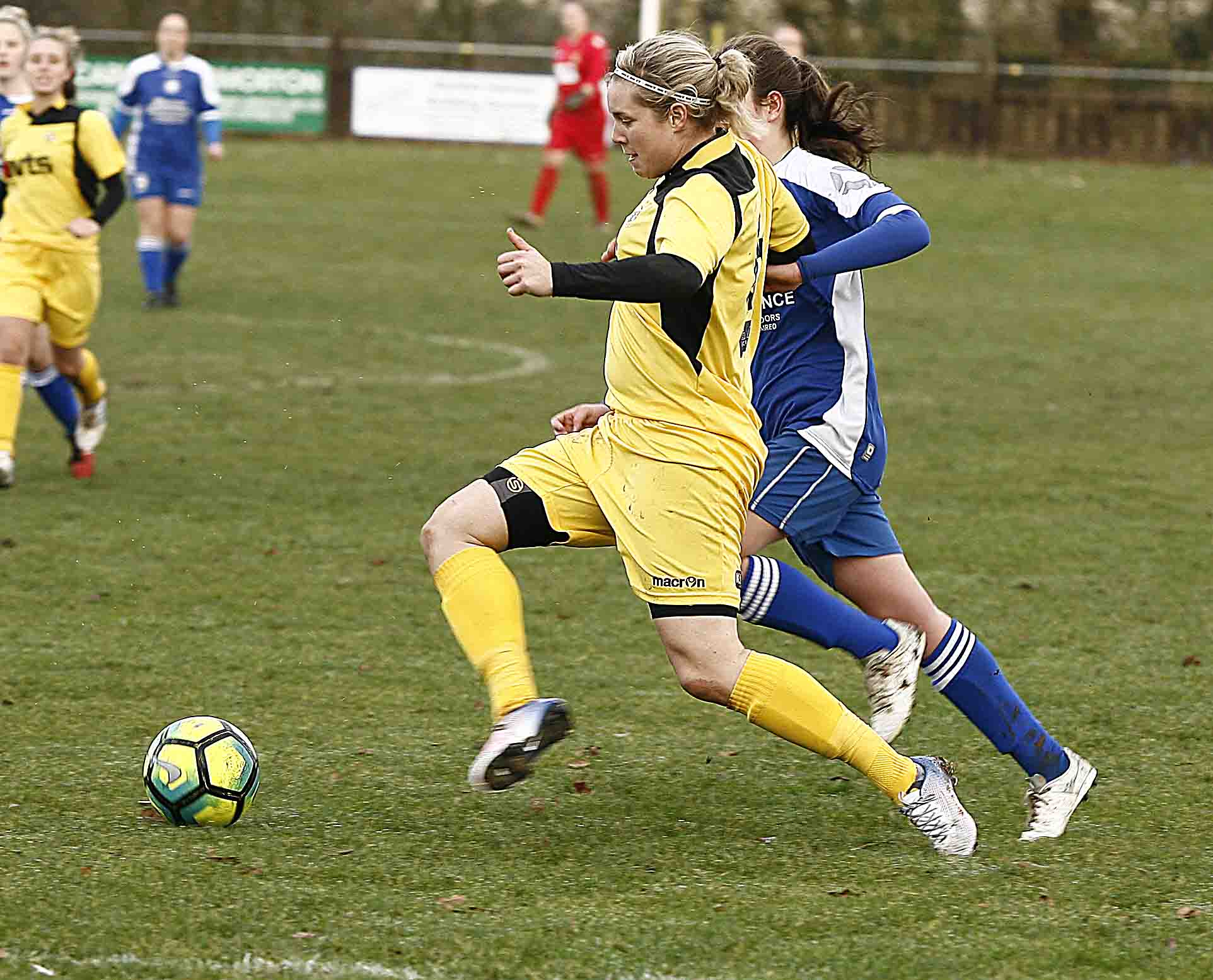 New Year Special Feature 2/4: BAFC: Playing Under One Badge
In Part 1 of our four part New Year's special feature, we briefly explored the structure of ladies football in the UK and where Buckland Athletic Ladies currently fit in to that. We also got some forthright views from manager Grant Fisher about the overall strength and longevity of  the women's game.
Part 2 focuses on Buckland Athletic as a club including how the ladies and girls sides sit within the club structure and the overall level of support shown by the committee and wider club.
Buckland Athletic are, of course, not the only Devon side to have a ladies side but the way they have burst on to the scene has attracted keen interest. To recap, Buckland Ladies were promoted twice in their first season owing to their incredible record. By the end of 2015/16, having won the league cup and all ten of their league games in the Devon Women's Football League Division One, amassing  a goal difference of over 150, they were spared the duty of competing in the Premier Division of that league and put straight into the South West Women's League Western Division.
This season, they have strengthened further with the addition of players from Exeter City and Torquay United and are once again taking the league by storm, sitting at the top with eight wins out of eight including some cricket scores against the likes of Illogan and Exeter and Tedburn. They are also in the semi-finals of both the league cup and County Cup with the latter being played at Homers Heath on 22nd January against Plymouth Argyle.
As for the men's first team, they have established themselves as South Devon's second club behind Torquay United, regularly pushing for promotion to the Southern League in recent seasons. This season they are currently enjoying a seven game winning streak and are poised for another attempt at promotion under new manager Ellis Laight. Their reserve team currently lead the South Devon Football League and there is also a third team in the SDFL Division One and numerous youth teams feeding into those.
In charge of the ladies and girls set up is first team goalkeeper Grant Fisher who also manages the ladies first team:
 "We start with the Ladies' first team which obviously is at the pinnacle; we then have a Development side for ladies which play in the Devon Women's Premier League and then we have an Under-12s who play in the Devon Girls' football league," Fisher explained. "That's the current structure of the club with the introduction of another two junior sides for next season."
In preparation for the Southern League, Buckland Athletic have recently added a new stand to their Homers Heath ground, complementing the enviable facilities they have on the outskirts of Newton Abbot. The main pitch is used by both the men's first and reserve sides and also the ladies first team which, according to Fisher, has been a big factor in attracting the quality players that are strengthening his teams.
 "This football club has been unbelievably supportive of what we're doing," enthused Fisher. "They have never had a qualm or a problem with us using the pitch. Having our home pitch at Homers Heath is our brand. This is our football club and the committee and all the men's senior players and ladies have all bought into the fact that we wear the same badge and it's really helped us to attract players. With the fantastic facilities we have it's given us a real platform to build off of.
 "I can never speak highly enough of this football club because they're backing us 100 per cent to keep pushing and they give us everything they can for us to be successful. They're pushing us as much as me and the ladies and that really shows on and off the pitch."
 Ladies first team captain Maria Warman echoed Fisher's sentiments:
 "I joined mid-way through last season and one of the biggest things was the support from the whole club itself," said Warman. "I've played at other teams before with men and it was very much, 'there's your ladies team, there's your men's team' – keep them separate. Here it's very interlinked: the guys behind the bar, the chairman, they all come and watch and support us and the men ask about us.
 "As a ladies team, a lot of us have played football with each other before so we had the base of a supportive side. We've had girls coming from Exeter and a few girls from Plainmoor and other local teams and they've just slotted straight in.
 "It's probably the best team that I've played for before where everyone just gets on really well and I think that shows in the football that we play because everyone is relaxed."
 "I can never stress enough how thankful we are to the football club and for what they have provided for us," added Fisher. "It is special and it is unique and a lot of ladies clubs would probably give an arm to have something like this."
Part 3, released tomorrow on New Year's Day, looks at Fisher's ultimate dream for the club and the importance of a progressive development structure within the club in realising those aims. If you are a girl or woman looking to try something new in 2017 and want to find more about the set up at BALFC contact Grant Fisher on 07533 861064 or email [email protected]