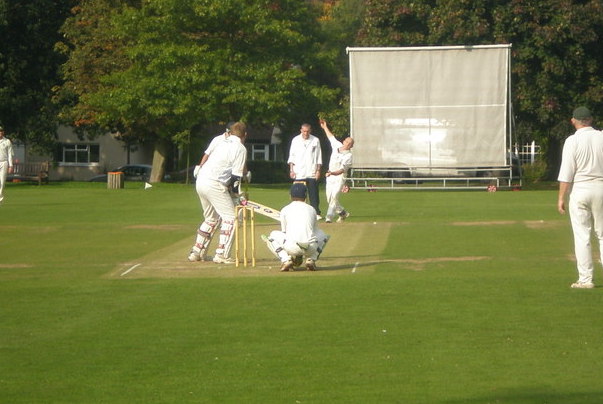 Paignton CC Win Derby
Paignton Cricket Club travelled the short distance across to Brixham in another local derby last Saturday.
Paignton Captain Richard Ashworth was really happy with his teams performance in their 133 run victory against Brixham, "It was the first time we have put together a solid all-round performance from start to finish" Ashworth told SSD.
Asked to bat first Paignton took full advantage with openers Noah Wright and Dan Wolf putting on 103 runs before the fall of the first wicket. Wolf topped scored for the visitors with 69 before being caught by Hooper off Orchard's bowling.
Overseas player Kevin Renecke hit 44 and skipper Richard Ashworth 30, to steer Paignton to 187 for 4. Two quick wickets from Brixham then slowed the runs, before Chris Kelmere added 27 and Rob Shergold and Justin Mann scored 17 and 10 respectively, to close the Paignton innings on 252 for 7 off a reduced 43 overs.
Brixham's reply got off to a bad start with their first wicket going down with just 5 runs on the board, however a fine 41 from Abdul Muzammil and some steady contributions from the middle order kept the score ticking over but Paignton's total never really looked in trouble. The hosts final 5 wickets totalled just 17 runs.
Speaking to SSD Ashworth added "Our opening pair gave us a great start with their 103 partnership and then Renecke showed his class and was unlucky to lose his wicket off a full toss. On the bowling side Chris Kelmere took some key wickets for us at the top of their order and then Dan Wolf finished off with 5 for 22 off his 6.5 overs to close out the Brixham innings".
Next Saturday Ashworth takes his side to Chudleigh, as Paignton keep the pressure on Torquay in second and Cornwood at the top of the table in Division A of the Tolchards Devon League.