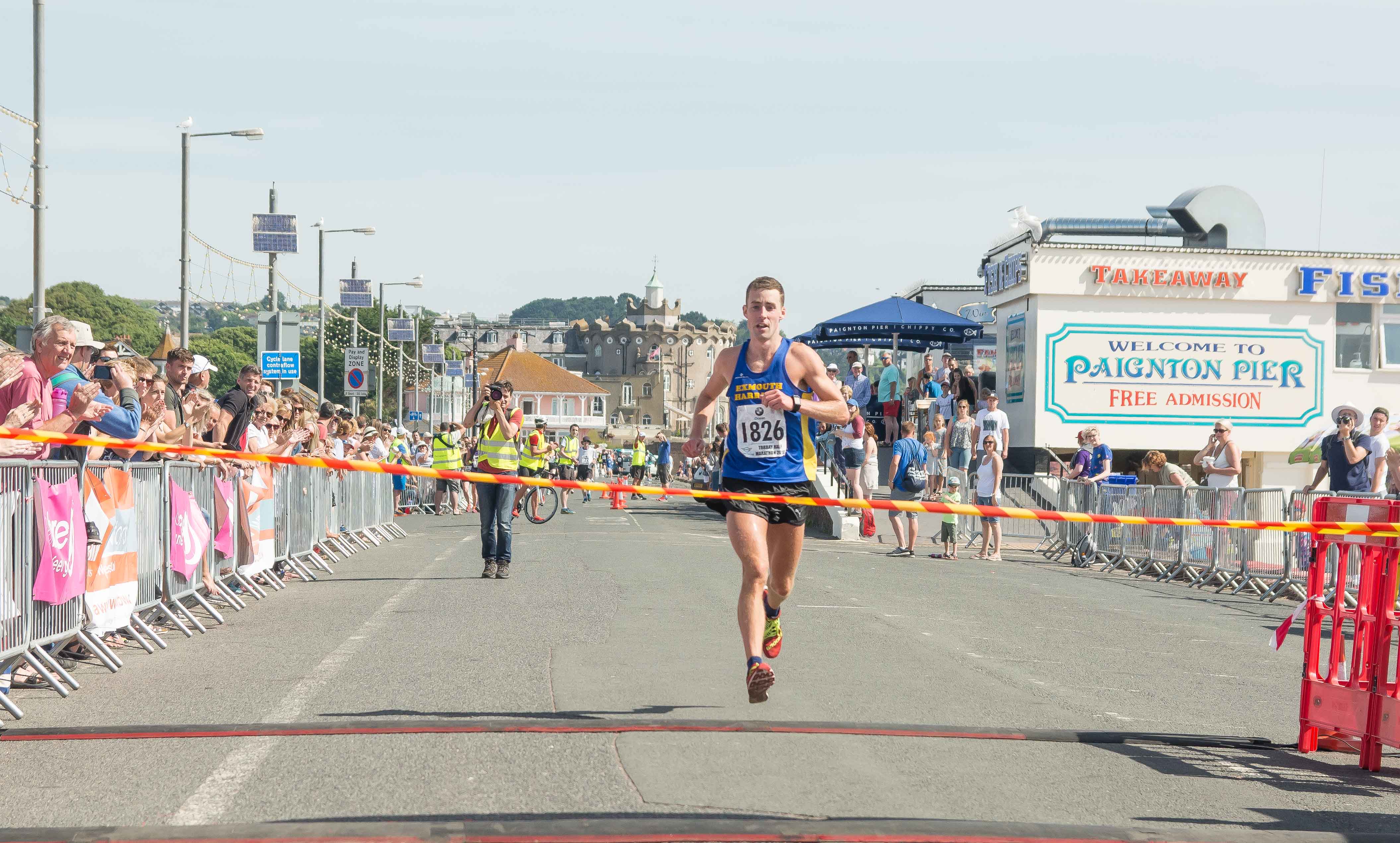 Merson Wins 2018 Torbay Half Marathon
The 2018 Torbay Half Marathon took place along the Torbay roads on Sunday morning.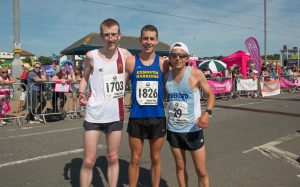 The 27th running of the event was again won by Tom Merson (Centre) from Exmouth Harriers AAC.
Merson took the title in a time of 1:09:04, while second place went to Shaun Antell (Right) from Bideford AAC in 1:09:55 and third was Tom Higgs (Left) finished in 1:10:29.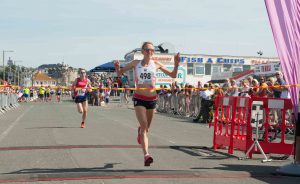 In the ladies race Shaftesbury Barnet Harriers Rachel Felton, took the title in a time of 1:17:05.
Second place went to Torbay Athletic Clubs Charlie Arnell, who completed the course in 1:18:44, while third place was taken by Lindsay Carrick in 1:19:57.
Race director Greg Fine said that the entries for this years event where down slightly on the previous year, however the event still attracted over 1500 entries around the traffic free course.
All the Result from this years event can be found by clicking on the following link. Click Here For Your Results
If you've got the running bug, look out for the entry details for 2019. Well done to everyone who took part in todays event.