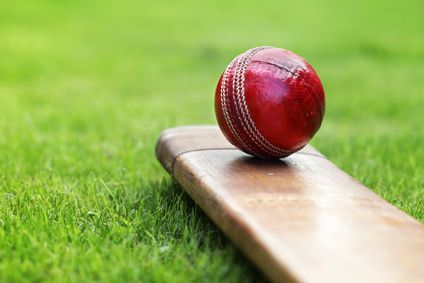 Bovey Tracey Cricket Report 25.06.18
This week the First Eleven travelled to Hatherleigh and suffered their second successive defeat writes Geoff Coish.
The First Eleven skipper won the toss and decided to bat but the Bovey batsmen all struggled to find form, with only Chris Bradley (33) batting at 3, seemingly having the measure of the Hatherleigh bowlers early on.
Bovey limped along to 174 all out off just 46 overs. Minhaj Jallil (39), Lewis Hammett (28) and Tom Andrew (24) contributed with the bat. The wickets were shared around by the Hatherleigh bowlers, with Simon Gillespie being the pick finishing with 3 for 28.
After an early dismissal of Danny Forrester, Hatherleigh took control of the match with Fishleigh (41) and Zondo 86 not out putting together a partnership of 90 which all but sealed Bovey's fate.
Some late wickets by Ashley Causey didn't change the inevitable result and the match was over after just 37 overs.
Overall this was a poor performance from Bovey, who slipped to third from bottom in the Premier League and there needs to be some serious thought and possible changes ahead of their next match at home to, in form, North Devon on Saturday.
The Second Eleven entertained local rivals Ashburton making their first appearance at Bovey in many years.
A good all-round batting performance saw the home side rack up 217 all out in 44.2 overs. Akif Sohail picked up 4 wickets for 41 runs, Derrek Perry top scored with 50 and George Pitman added another 32.
Ashburton innings started with opener Lloyd White losing his wicket without scoring, before Tony Lacey and Ashley Berry put on a partnership of 123 and it was looking as though Bovey had not scored enough.
However, Derek Perry and Jerry Christophers made the break through and Ashburton were 136 for 3. Only one other batsman got to double figures as the Bovey bowlers dominated the innings, three wickets for Ollie Clifford Bourne and two each for Taylor Ingham-Hill, Derek Perry and Jerry Christophers and Ashburton were all out for 183 off 40 overs.
Our thirds played Kingsbridge 2nd XI at home. Having won the toss, they decided to bat but only Archie Christophers with 68 off 49 balls troubled the Kingsbridge bowlers and Bovey were finally dismissed for just 134 off 27.3 overs.
Kingsbridge saw off the runs after 26.4 overs principally scored by John Hardy with 55 and Clive Clarke 29 not out. Only Sam England with 4 for 25 had any success with the ball.
The Fourth Eleven welcomed Plymouth Civil Service and Roborough to the Buckfastleigh ground.
Bovey won the toss and posted a high score of 285 for 4 wickets off their 40 overs. The runs were principally scored by Nat Saturley with 125, his maiden century for the Club, off just 78 balls. Ben Goble 47, and Ryan Jones 49 chipped in at the end of the innings.
Roborough replied but only opener Langmead offered any resistance to the Bovey bowlers with a patient 69 off 120 balls. Pick of the Bovey bowlers was Ben Kay with 3 for 3. Ben Goble and Mark pitman collected 2 each. Maximum points for the Fourth Eleven.