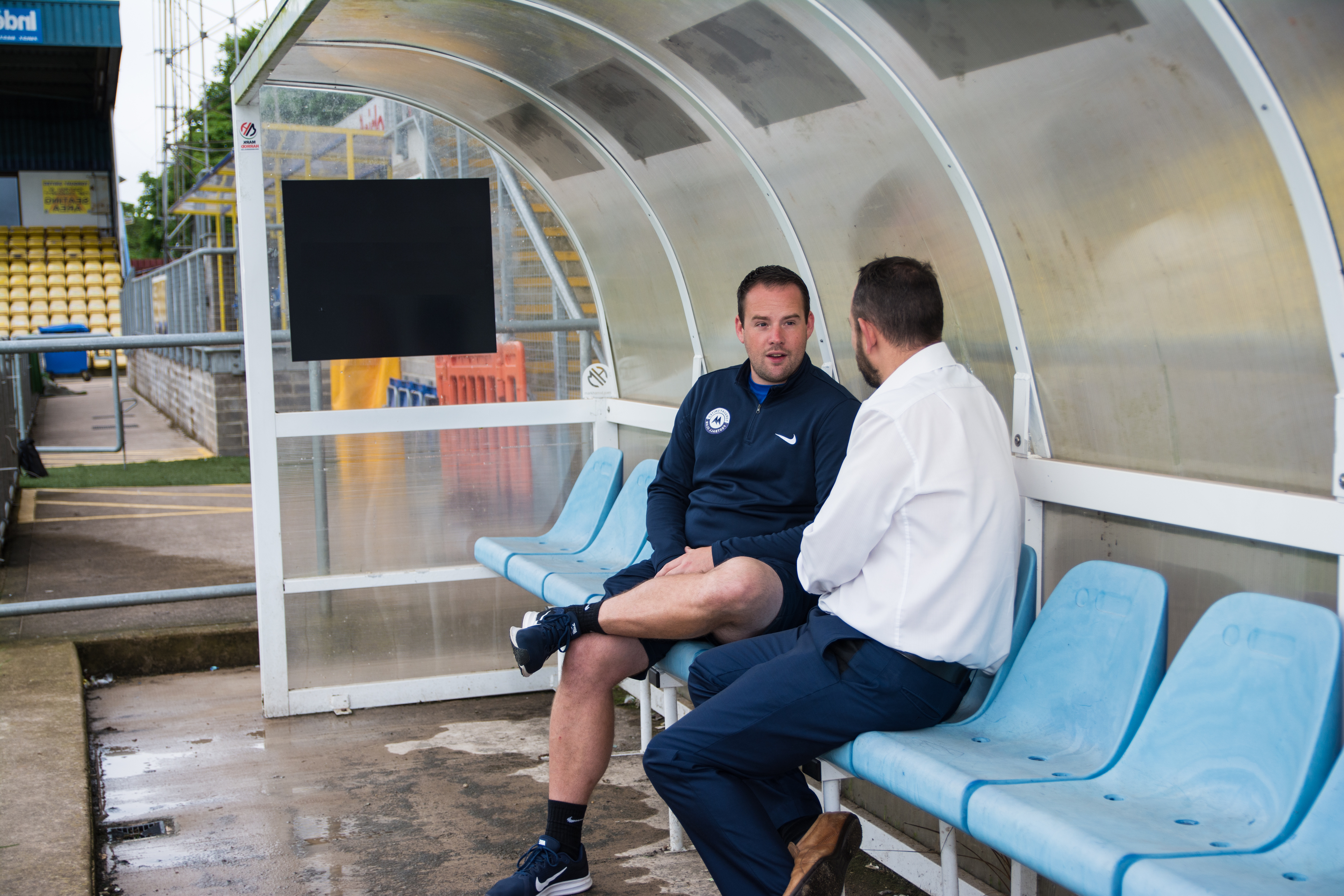 McInnes New Torquay United Ladies Manager
Sport South Devon had the pleasure of meeting new Torquay United Ladies Manager Jamie McInnes this week at Plainmoor, to discuss his thoughts and expectations on the coming season.
McInnes, who has moved to the area following a spell coaching and teaching on the Isle of Wight, replaces last season's management team of Vicki Fannon and Craig Kendall who steered United's Ladies to a third-place finish in the South West Women's Premier Division in 2017/18.
Having been successful in landing the Community Sports Trust Manager's role within the club, McInnes was keen to continue coaching as well. "I'd made it clear to the club that I wanted to do some hands-on coaching as I'm in the process of completing my UEFA 'B' coaching badge and adding this to the the experience I gained on the Isle of Wight coaching eleven aside teams".
"Once the opportunity came up within the ladies side, following Vicki and Craig moving on, I thought this would be the idea role to apply for and try and link together two important elements of this Community Football Club, "McInnes added.
After a few meetings with the club about what he could bring, McInnes was offered the role. "It's a great opportunity for me to build on the success the ladies had over the last few years. I've already managed to put together a really strong coaching set up with Nick Garlick coming in as my assistant manager, Nathan Clinch will be our physio and Justin Reeve has taken on the role as our Goalkeeping and fitness coach".
As with all football clubs in the close season, there is the uncertainty of who's going to be there at the start of the following season and the ladies game at this level is no different.
With the restructure of the Women's league pyramid confirmed a few weeks ago, United have had it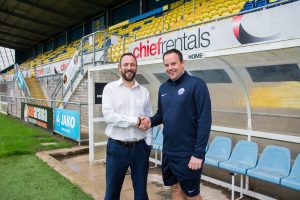 confirmed they will be in the same division as last season. There were some thoughts that Torquay may be promoted along with Buckland following second placed Marine Academy Plymouth's decision not to accept promotion, however this did not materialise for the Gulls.
"We've already had a meeting with the players from last season following the confirmation of our league status next season. Some players have told us that they are moving on while others have told us that they will be there when pre-season starts in July. With all this in mind we plan to hold two trial sessions at Seale Hayne on the 28th June & the 5th July (7pm start) and we would like to offer as many of last season squad and any new players the invitation to come along".
"As a manager, I understand that this could be a rebuilding season but I'm very ambitious and I would like to think that promotion is achievable, but it will all depend on the players that we can bring in, so it might take a few games to bring everything together" McInnes added.
United have two friendlies arranged so far but there looking for more. So far they are away to Poole Town on the 12th August and home against Port Talbot Town on the 25th August. United's home ground is yet to be finalised however McInnes is talking to Stoke Gabriel Football Club about using their ground next season.
It's clear from having spent the morning with McInnes, that he is very passionate about whatever role he undertakes and with a strong management team around him you feel that promotion might not be out of the question in his first season in charge of Torquay United Ladies.