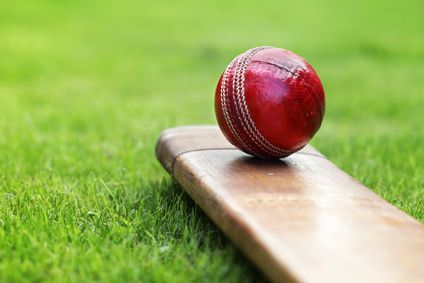 Bovey Tracey CC
During the course of the 2018 Devon Cricket season, Sport South Devon will bring you the latest news and match reports from a number of our local clubs, thanks to contributions from the clubs themselves. This week we have the curtain raiser from Bovey Tracey CC, as they opened up in the ECB National Club Championships.
Bovey Tracey CC v Wadebridge CC 
Due to the recent bad weather this spring it has not been possible to get the season underway until the first match in Round one of the Royal London Club Championship.
The ground Staff worked tirelessly during the week ahead of this fixture, to ensure the wicket & outfield where ready for the first ever visit of Wadebridge.C.C to our club.
On a sunny Sunday morning, new Bovey skipper Toby Codd, won the toss and asked Wadebridge to bat on a green drying wicket.
It was obvious from the start that it would not be easy batting on this wicket although the Wadebridge openers Matt Jolliffe and 6'10" James Maycock put on 50, before Jollife was dismissed by Asley Causey for 16.
Maycock (44) smacked the ball all over the ground including four enormous sixes until he was dismissed by Chris Bradley. Bradley would go o to take three wickets for just 25 runs.
The Bovey opening bowler Hugo Whitlock did well finishing with 2 for 16, however a feature of the Bovey bowling was the number of wides they conceded (42 in total).
With the exception of Ryan Pooley (33) no other Wadebridge batsman really got going as Wadebridge finished all out for 183 off 39.3 overs.
Bovey started well but Will Christophers was then run out for 7, before Andy Fairbairn was caught and scored only 8.
Pete Bradley kept the innings ticking over however Aussie Sean Dalliston struggled with the English wicket on his first appearance in this country as he fell for a patient 8.
Peter Bradley top scored for Bovey but a mix up with Lewis Hammett saw Bradley out for 49. Only Hammett (15) and Ashley Causey (19) went onto reach double figures.
Bovey Tracey were finally all out for 154, 30 runs off victory and their aspirations for a run in the National Club Championship were buried.
Bovey's next fixture is on the 28th April at home to Torquay with the League season starting a week later.
In other news from the club, the doors of the Cricket Pavilion were finally opened on the Friday 20th April. This was for the annual Colts registration evening (and the first of weekly social evenings every Friday) this was attended by over 200 parents and children.
This season the Club is fielding no less than four adult teams in the Devon Cricket League. The first and second elevens will play at Bovey Tracey, the third eleven will have their home matches at Stokenteignhead C.C., while the fourth eleven will have their home matches at Buckfastleigh.C.C. The Club is very grateful for the support of these Clubs.
The Ladies have one senior team playing all of their Home matches at Bovey Tracey, usually on a Sunday. We will also have two girls teams at under 13 and Under 15 this season.
The colts have teams at  under 10, under 11, under 13, under 15, under 16, under 17 and under 19.
With all of these teams we anticipate a very busy summer at Bovey Tracey Cricket Club.
(Match report & All club news supplied by Geoff Coish, Bovey Tracey CC)