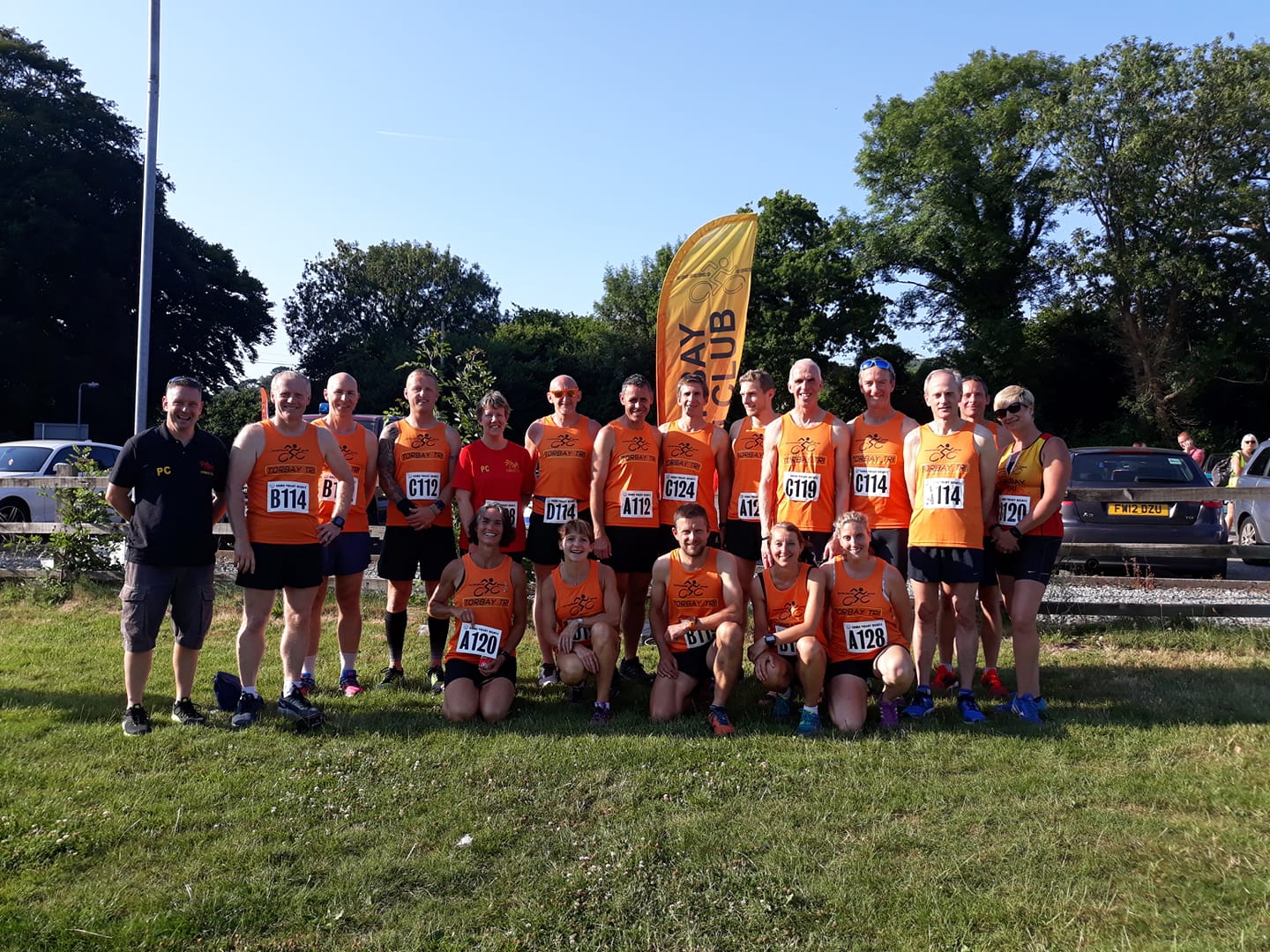 Torbay Tri Club Success
Torbay Triatholon Club had a successful event at the Geopark Triathlon in Goodrington last Sunday writes Jon Pressling. 
Jason Hurford and Jon Parkinson claimed aged group victories on a scorching day of racing at the Geopark Triathlon.
Making the most of home advantage, the club were well represented across the Sprint and Standard distances, as entrants had to compete with not only a very challenging course but rising temperatures.
For the shorter distance it was a 750m sea swim at Goodrington followed by a 24k bike that headed out along rural lanes with plenty of climbing to test even the most seasoned triathlete. Although the 6k run offered stunning coastal views there was little respite with more hills and steps to drain any remaining energy.
Jason Hurford claimed the first senior, while Frank Reay was third in the V50 category.
In the standard distance it was a 1500m swim and two laps of the bike course before an energy sapping 12k run along the coastal path beneath the blazing sun.
Andy Parkinson and Jon Parkinson resumed their race rivalry and in a repeat from last year Andy was first out onto the run following the bike and swim disciplines, before taking a fall that saw Jon resume the lead.
Finishing within minutes of each other the duo secured well earned first and second place age group awards respectively.
Short Distance: Jason Hurford 1.37.17, Frank Reay 1.55.50, Paul Whitehead 2.02.50
Standard Distance: Jon Parkinson 3.10.39, Andy Longthorpe 3.13.43, Simon Mills 3.36.21
In the 1500m swim only category, Gary Burman was first out the water for the club in 29.05, while Charlie Harris was just one place behind in a time of 31.24, claiming the first female title for her efforts.
Two days earlier the club were represented well at the Erme Valley Relays event. 
Making their team debut at the event, Torbay Tri Club got off to a winning start claiming third and fifth place overall along with the Mens V40 title.
Lining up alongside over 130 teams and with six of their own teams entered there was plenty of fast and heated action as each team member took turns at the 2.4mile course.
At the front of the field Torbay Tri were in contention from the first leg as Tim Watson produced the club's fastest leg of the night. Joined by Ian Tyson, Jon Parkinson and Lee Turner, the team took a hard earned age group title and a very impressive third place podium finish.
The ladies were also speeding around and the Female V45 secured second place in their age category with Cathy Parkinson, Wendy Urban, Sarah Welsh and Val McClean teaming up.