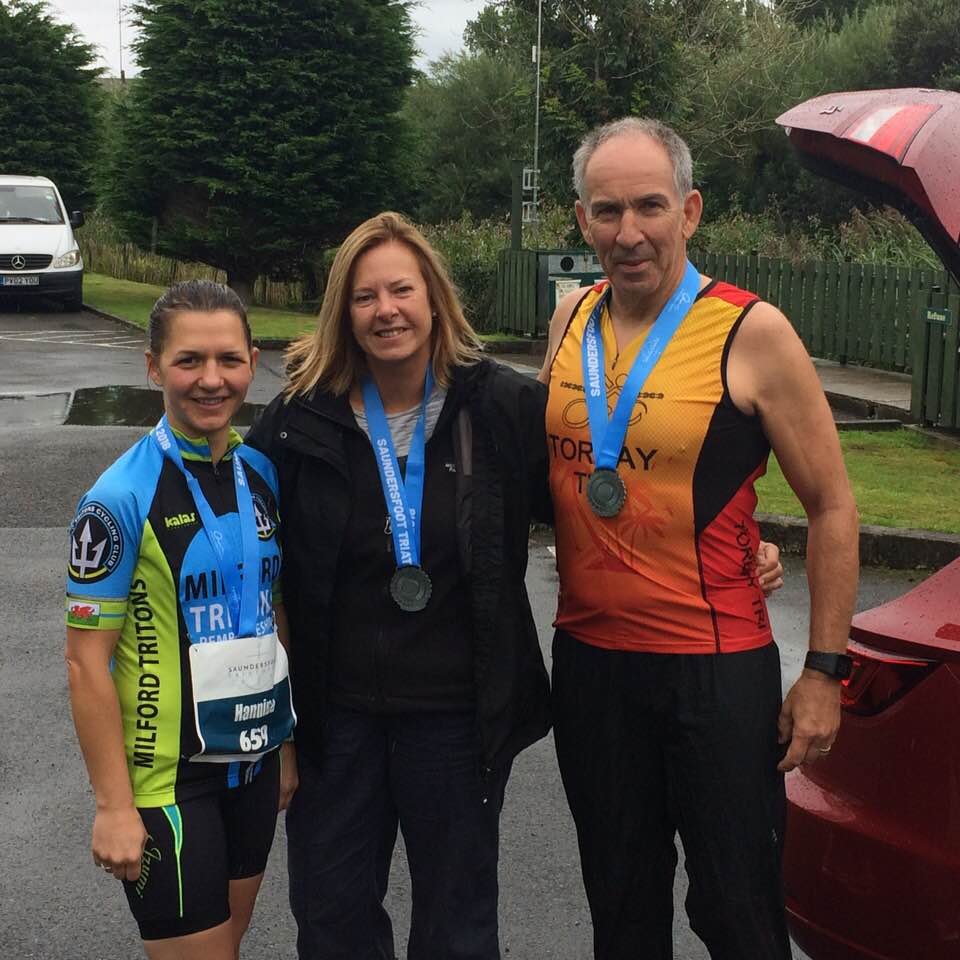 Torbay Tri Club Latest News/Results
Catch up on all the latest news and results from Torbay Triatholon Club, thanks to Jon Pressling for supplying us with the report and images. 
Saundersfoot Sprint Triathlon
It was a family affair in Pembrokeshire as Graeme Kay was joined by his wife Christina and god daughter Hannah at the Saundersfoot Sprint Triathlon. Located at the picturesque seaside resort in South Wales, the Sprint distance action began with a mass start for the 750m sea swim before a 20k, 2 lap bike course. Finishing with a 5k run, unfortunately Graeme suffered from an existing calf injury but was still able to limp across the line in a respectable 1.31.06. Christina and Hannah teamed up for a relay effort and finished in 1.42.44.
TrailX Off Road Triathlon 
Club coach Hamish Renton and son Reuben headed to East Sussex for the TrailX Off Road Triathlon. Hamish took on the challenge of the "full fat" distance which involved a 1000m lake swim before a 24k mountain bike around the rolling countryside of Pippingford Park which has previously hosted national cycling championships. With plenty of technical terrain and twisty woodland paths to navigate, the final run leg was also testing as competitors got to enjoy open meadows towards the Manor House.  Hamish completed the triathlon in a solid 3.09.16 while Reuben did the half event and was third in his junior age group.
Other Results:
Torbay Parkrun
Nigel Fenn 18.55, Jerry Hocking 18.58, Glynn Hughes 19.56, Mark Marlin 25.00
Bath Skyline Parkrun
Wendy Urban 22.02, Helen Mackie 23.21
Exeter Parkrun
Cathy Parkinson 21.06