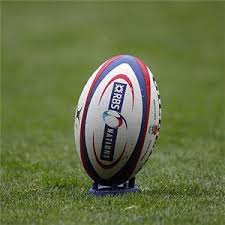 Bude Win Extends Tics' Cornish Cold Spell
Torquay Athletic went into this match having been unable to fashion a win in Cornwall in four attempts; coming closest in a very creditable 33–all draw at Penryn in January. In truth this was not a good performance against a side which sat in the second relegation spot before start of play.
The game had echoes of the immediate past season (especially away defeats at Exeter Saracens and Honiton – both of whom were relegated in that season), where the home side's spirited defence turned out to be the crucial difference between the two teams. Sadly for Tics, of the bottom four sides (Tavistock, St. Ives, Bude and Paignton), it is only at Queen's Park that they have not lost.
---
First Half
On a cold day, an initial stiff breeze gathered strength in the second half, blowing mainly across the pitch and creating difficulties with place-kicking. The pitch was dry, favouring Tics' game plan to run the ball when possession allowed.
Unfortunately without the added bulk of the suspended Jonathan Woodhead, the Torquay pack suffered in the set scrums, being pushed off their own ball as early as the seventh minute. The lineout, however, generally functioned well, with hooker Carl Turner continuing his consistent throwing in, allied to Tom Whitford's athleticism in the air, providing a good supply of clean ball. However there was a tendency for long ball to the back to be patted back; a fault line to work on.
Tics' first visit to the opposition 22' came in the tenth minute via a penalty kick to touch for an attacking lineout. But, as happened all afternoon, the Bude pack managed to thwart the attempted driving maul. The first score came shortly after this when, for once, Bude stole the Torquay lineout ball at the tail, within their own half. Open-side flanker Ben Hancock made a break through the middle before the ball was spread wide left with centre Ryan Butler touching down after a short chip ahead. The wind affected Olly Denford's conversion, which went wide. 5 – 0.
Tics responded as the home side's penalty count started to rise, and from the ten metre line, square on to the posts, Alex Jeffery calmly stroked a penalty kick for 5 – 3.
On 28 minutes, Bude again made the Torquay pack suffer at scrum time, turning the set-piece and getting the put in reversed on the half-way line. From here the ball was worked down the right and, when halted, Bude mauled infield before release created a two man overlap on the wide left; but their backs messed up by trying another chip kick. However, from a good field position, Bude then drove a maul to the line with Mark Parsons getting the touchdown. Again Denford could not negotiate the wind with his kick so the score stayed 10 – 3.
Tics tried to respond by kicking another penalty from half-way to touch, but again lineout possession came to nothing as the catch drive floundered through accidental offside. Much of the game was being fought out in midfield, with neither side able to gain a strong foothold. The home side's continuity was being blighted by conceding too many penalties, whilst Torquay's discipline in this respect was admirable. When half-time arrived, the penalty count was 9 : 4 against Bude, and by the final whistle this had risen to 13: 6. Just five minutes before the break, Bude attacked strongly down the right and, as their forwards kept the ball close, seemed certain to score; but somehow the very hard-working Jake Knight managed a steal and himself put in a clearing kick downfield.
That Bude were ahead at the break spoke volumes for their first-up tackling. When Torquay did manage to make half breaks, the Bude cover defence was good enough to cope, thus stifling Tics' aspirations to keep the ball on the move.
HALF-TIME: BUDE 10 – 3 TICS
---
Second Half
At the start of the second period, flanker Ash Sharp was replaced by Shane Wakeham at open-side, due to a neck and shoulder strain. Wakeham was to put in a good shift of tackles during his 40 minutes.
Bude immediately attacked down the right and set up a quick ruck ball close to the line, from which lock Matt Williams came on the charge to bustle over from ten metres out. This time Denford converted for 17 – 3 after 43 minutes play. Worse was to follow for Tics, who were then disrupted when Tony McCarthy retired with a leg injury. James Wood switched from centre to stand-off, and wing James Milton moved inside to No. 13. Richard Read (a hooker or flanker) had travelled despite still nursing an ankle injury, and he had to come on to the left wing. His presence on the bench showed admirable loyalty, but was necessitated by injury, unavailability and illness (centre Matt Williamson having succumbed during the week to mumps).
The killer try for Tics came next and was scored from no particular initial threat as Ben Hancock latched on to a loose ball within his own half and centre field. He proceded to run the ball back, albeit somewhat tentatively. He was held up in the tackle at least three times but, lacking support, he arguably should have either been put down on the deck or stripped of the ball – but neither happened. Instead in an almost comical slow motion sequence he staggered his way to the posts. Denford converted for 24 – 3 and it now looked as if there was no way back for Torquay.
Flanker Jake Bolton was then forced off after taking a knock and Carl Turner took his position, Alex Bilkie coming in at hooker. Torquay had to respond swiftly to salvage anything and did so with committed play in the opposition 22'. Another penalty against Bude led to a yellow card for one of their locks, but they still managed to frustrate Torquay's continued attempts at a lineout catch and drive from five metres out. With 20 minutes to go, another penalty in centrefield, close to the tryline, was met by a Torquay decision to scrummage; but this backfired when the Tics eight were shoved back off their own put-in and Bude cleared.
However this was quickly followed by the visiting pack regaining some respect and pushing the home eight off their own ball for the first and only time all afternoon. The ball was fed to the backs and No. 15, Matt Allanson, came between his two centres to score from ten metres out. Jeffery converted for 10 – 24 with 12 minutes left. Allanson had not hesitated to turn out for his home club whilst on a short visit back from Australia. He will also be available for the next home League match against Devonport Services (29th March).
By now Bude had also used their full quota of replacements, and this appeared to have adversely affected their momentum. Nevertheless their resolute defending continued, with Tics only able to make limited and sporadic headway into the red zone. With five minutes left a break from deep by Torquay, with a good carry by James Wood, led to quick ball re-cycling to Rupert Edwards, who popped up in the wide left-wing channel to squeeze over in the corner: 15 – 24.
Tics were able to create one or two isolated scares for Bude in the remaining minutes as the home side were clearly content to hang on to their lead, but the score remained at 24 – 15. The result enabled Bude to climb above both St. Ives and Tavistock in the League Table, although both of those sides have a game in hand.
FULL TIME: BUDE 24 – 15 TICS
TORQUAY TEAM:
15 – Matt Allanson, 14 – James Milton, 13 – James Wood, 12 – Andy Gormley, 11 – Mike Cavanna, 10 – Tony McCarthy, 9 – Alex Jeffery (Captain),
1 – Nick Wright, 2 – Carl Turner, 3 – Sonny Rowe, 4 – Jake Knight, 5 – Rupert Edwards, 6 – Jake Bolton, 7 – Ash Sharp, 8 – Tom Whitford.
Replacements: Shane Wakeham, Alex Bilkie and Richard Read (all played).
---
Other Tics News
At the Rec, the annual Peggy McCarthy Memorial game was held with Torbay Sharks playing a mainly Third team strength Tics Club side. The Sharks ran out comfortable winners by 43 – 5, scoring a clutch of tries in the final quarter.

Unfortunately the Quins proper could not raise a side to play Teignmouth II away in a Devon Merit fixture.

Shortage of numbers also affected the Colts who went down to Ivybridge with just 16 players to contest the away leg of a Devon Colts Knockout Cup tie. Colts were 22 –10 in arrears and lost by 24 – 10 but kept going right to the end against opponents who have also progressed to the quarter-final stage of the Plate competition of the National Colts Cup.

The Colts will play a third and fourth place play-off match at a venue yet to be decided against either Kingsbridge or Exeter.