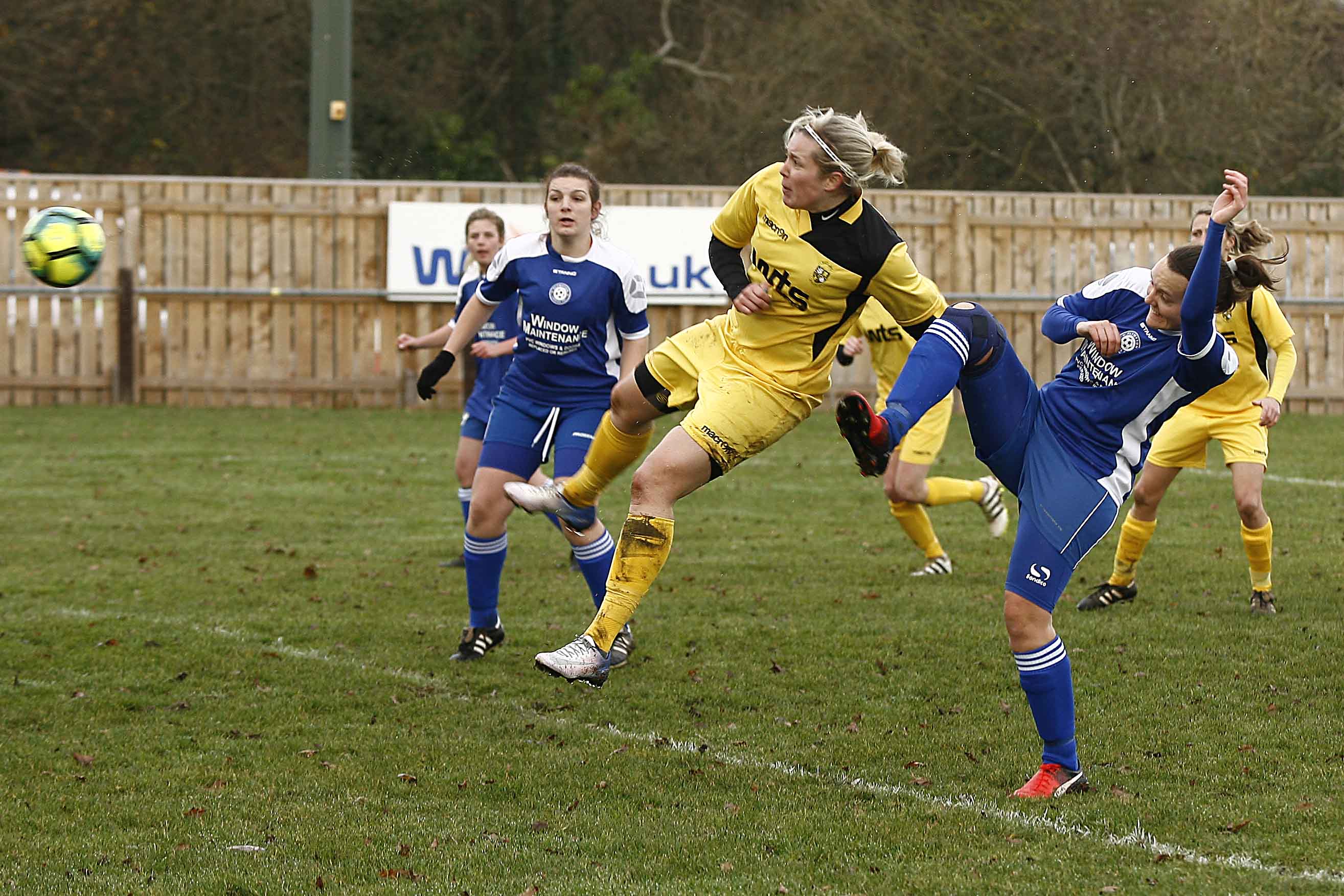 South Devon Ladies Prepare for Cup Sunday
Torquay United and Buckland Athletic Ladies are in cup action this afternoon with the Gullettes eyeing a place in the Pat Sowden Cup final and newly-crowned Western League champs Buckland competing in the last eight of the Soccerworld League Cup.
Torquay United go into their home game against Marine Academy Plymouth having just hit a spell of form. After picking up their second win on the road, away at Keynsham Town Development on 29th January, they secured back-to-back league wins with two goals and a clean sheet in last Sunday's home game against Bishops Lydeard, Sian Chapman and Danielle Wyatt on target.
Torquay have played division leaders MAP twice this season, once in the league, in October, where the Plymouth side won4-1 at the Western Counties Ground to inflict a first home defeat on them. The second meeting was in the Devon Senior Cup which ended in a closer game but another defeat, MAP winning 2-1 at Weston Mill en route to the final which will be, of course, against Buckland Athletic Ladies.
Buckland Athletic have had a flawless start to 2017 so will be confident going into their home game against Callington Town today. They will also be raring for some action having not played a game since 22nd January.
The Yellows started their year with two away wins, a 14-1 thumping of Activate, top scorer Laura Gough with four in that one, followed by a more restrained 3-1 success at Alphington. These were only the supporting acts to their massive Devon Senior Cup semi-final at home to Plymouth Argyle LFC where the Newton Abbot side made a mockery of the two division gap to come from behind and storm to a 4-2 victory, Gough and Kirsty Caunter sending the sizeable crowd into raptures with two lobbed goals in a minute after Helen Kukor had cancelled out Argyle's lead at the end of the first half and Hayley Chamberlain's penalty had put them 2-1 up. Buckland haven't played since but they have managed to wrap up the league. Unfortunately, they were unable to celebrate in style since the two points they needed were handed to them on a plate by Newquay Celtic who couldn't muster a team for the trip up to Devon last weekend. Buckland would surely make up for it by doubling up their celebrations if they won again today!
[box]
2017 South Devon Womens Results
Torquay United:
Sun 8th January  – Bishops Lydeard 1 – 1 Torquay United
Sun 15th January – Middlezoy Rovers 3 – 1 Torquay United
Sun 22nd January – Torquay United 2 – 2 Yeovil Town Ladies Intermediate
Sun 29th January – Keynsham Town Development 1 – 2 Torquay United
Sun 12th February – Torquay United 2 – 0 Bishops Lydeard
Buckland Athletic:
Sun 8th January – Activate 1 – 14 Buckland Athletic
Sun 15th January – Alphington 1 – 3 Buckland Athletic
Sun 22nd January (Devon Senior Cup SF) – Buckland Athletic 4 – 2 Plymouth Argyle
Sun 12th February – Buckland Athletic HW – HW Newquay Celtic
[/box]