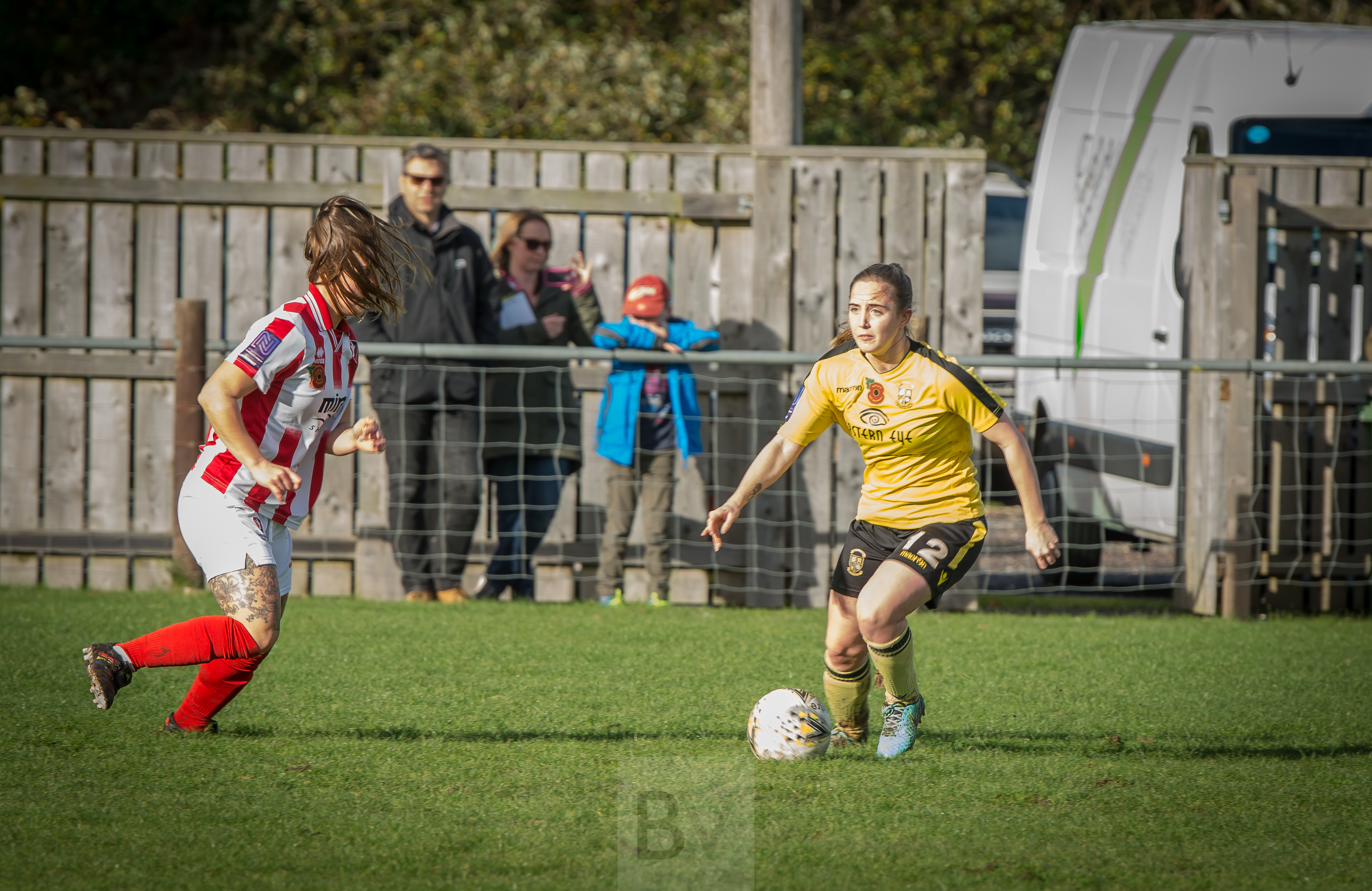 Buckland Ladies Up To 4th
Buckland Athletic Ladies continued their excellent first season in the FA Women's National League Division One South West, with a 5 – 0 victory away at Poole Town Ladies on Sunday afternoon.
Goals from Sarah Stacey (2), Laura Gough (2) and Alex Shepherd ensured the ladies travelled back home with all three points.
"We knew going into this game that we could extend our unbeaten run to three games and keep the momentum going in the second half of the season. It was crucial that on the back of a great result last weekend against the league leaders, we didn't slip up", Fisher told Sport South Devon.
"It was also just as important we didn't let the win from the Southampton game go to our heads, but we could also take a huge amount of confidence from the previous result. So, the message was clear, go and deliver another three points and push us into 4th in the table and the ladies duly delivered".
Buckland were kicking into a strong wind in the first half, but this did not deter Athletic as Stacey gave the visitors an early lead on 5 minutes.
Gough then got in on the act and added Buckland's second of the afternoon on 23 minutes, after Jana Richards broke through and slotted a fine pass that Gough stroked into an open net.
Stacey then claimed her 22nd goal (32min) of the campaign and as the Yellow's went into the break 3-0 ahead, with Poole very rarely threatening in the half and what did find its way through was swept up well by the defensive line and Abi Bond in goal.
After the break, Buckland had to contest with having the wind behind them, which brings its own problems, but a fourth goal and second for the club by Shepherd (55min) in her first season with Buckland settled the game.
Gough then took her tally for the season to 13, with her second of the game in the 59th minute, with a fine looping header over the goalkeeper.
"Overall, we know we still have improvements to make, we know that we aren't the finished article, but what we do know is we can more than hold our own at this level", Fisher added.
Buckland's attention now turns to the cup, as next Sunday they take on Exeter City Ladies at St James Park, in the Semi Final of the Devon County Cup. Awaiting the winners of this tie are Plymouth Argyle on the 12th April.
"Exeter will be a tough side to beat on the day and we know we have to be at our best, it's a day we haven't spoken about a lot and now it's time to focus on getting another job done and another game won", said Fisher.