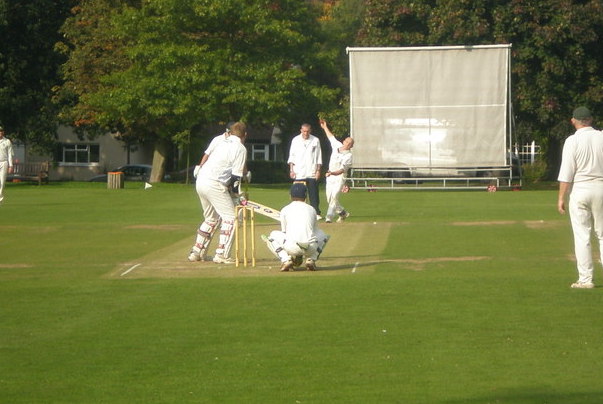 Bovey Tracey Cricket Report 07.07.18
Bovey Tracey Cricket Club had a great day on Saturday with a clean sweep of three wins, writes Geoff Coish.
The First Eleven welcomed Bradninch to the Recreation Ground and after winning the toss, decided to bat on a very dry wicket. Openers Sean Dalliston (34) and Josh Mailing (34) had a good start putting on 87 before they were both dismissed by Bradninch overseas player Tendai Maruma.
Maruma went on to claim the first five Bovey wickets for 32 runs. Bovey were on 141 for 6 when Ashley Causey joined Peter Bradley. A welcome return to form saw Bradley score a patient 46 off 84 balls with five 4's. Ashley Causey stuck with him and they took the Bovey total to 192.
With Causey gone, it was up to skipper Toby Codd (19 n.o.) to pile on the runs with Bradley, they took the total to 235 before Bradley was run out. Bovey ended their innings on 242 for 8 after 50 overs.
Bradninch opened their reply with a flourish, Rory Thomas smacking two fours and one six in the first over but it was not to last as Ashley Causey had him caught for 14 by Minaj Jahill, his first of four catches. Causey went on to take 5 for 37 and put Bradninch's chances of a good score to bed.
Young Chris Yabsley also picked up two wickets for 28. Bradninch batter Dan Hardy offered some resistance with 58 off 78 balls before falling to Causey.
Victory was sealed in the 40th over with the visitors all out for 173 and a welcome 19 points for Bovey's 1st team.
The Seconds travelled to Kingsbridge to play their first eleven and with the Bovey Seconds leading the table and Kingsbridge in third, they were expecting a hard match.
Bovey won the toss and decided to bat first and racked up a good total of 282 for 6 off their 45 overs. Young Taylor Ingham-Hill led the way with an excellent 85 off 114 balls including 11 fours and 1 six. Wicket Keeper Sam Taylor opened with Ingham-Hill scoring 45 as they had an opening partnership of 73. In form Ben Steer (38) then came into bat and they took the total to 134. A final 6th wicket partnership between Callum Stanley (54 n.o.) and Derek Perry (25 n.o.) of 57 took the Bovey total to 282.
The Kingsbridge reply got off to a good start James Fletcher leading the way with an excellent 90 off 93 balls.
However this did not last and with Fletcher gone the remaining Kingsbridge batters could not keep up the required run rate. Three wickets to Derek Perry and two run outs by Taylor Ingham-Hill saw the home side reach 235 for 6, 47 runs short of victory.
Bovey's Third Eleven were home to Yelverton 2nds who won the toss and decided to bat.
Yelverton never really got on top of the Bovey bowlers. Ruben Stanley picking up 3 for 21 and Ollie Steer 2 for 16, which saw Yelverton reach 138 all out of 34.4 overs.
The Bovey batters made short work of overhauling the Yelverton score. Sam Russell was undefeated on 72 off just 52 balls including 6-sixes and 6-fours. Bovey passed the visitors total off just 19.3 overs and claimed maximum points.
Next week see's the 1st's travel to Exeter, while the 2nd's entertain Dartington & Totnes and the 3rd's travel to Ashburton.