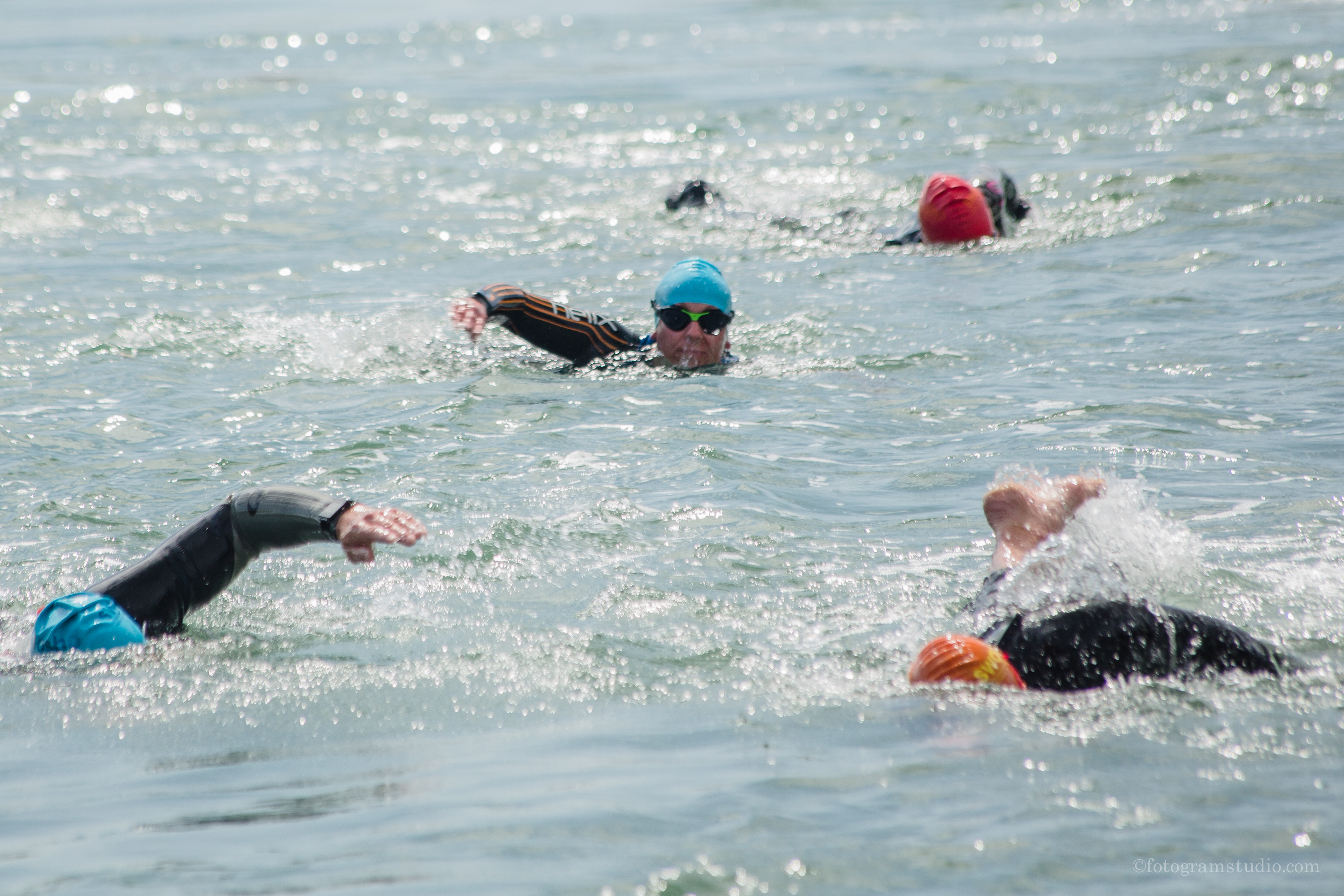 South Hams Swimming Event 'Swooshes' into a Second Year
Pictures kindly contributed by event promoter
An outdoor 'wild' swimming event which attracted more than 400 people to one of Europe's most beautiful beaches is to hold its second annual event.
The 'Bantham Swoosh' sees participants swim downstream from the South Hams village of Aveton Gifford to the estuary end, taking advantage of the outgoing tide which accelerates swimmers on a downstream surge if timed correctly.
Last year, the event was so successful that Bantham owner Nicholas Johnston gave the national wild swim organisation, The Outdoor Swimming Society, permission to hold it again.
Bantham Beach was last year voted the 6th most beautiful in Europe by prestigious global travel experts Lonely Planet.
"This is a world class swim," says organiser Kate Rew. "The estuary is shallow and can be crystal clear, giving swimmers the sensation of snorkelling over sand ridges, fallen leaves and seaweed as they swim.
"As you approach the end of the swim the estuary narrows, creating the 'swoosh': an increasingly fast moving body of water that carries you towards the sea. It can run at 8 knots – swim four times faster! It's exciting, invigorating, beautiful and fun."
This year the Bantham Swoosh will be held on July 2nd in the afternoon and some proceeds will go to the nearby Aveton Gifford Community Outdoor Pool. 
"It's an open air pool in the village where the swim starts," explains Kate Rew. "It's attached to the school, and used for primary school swim lessons as well as open for village use.
"It's a wonderful facility that now needs to be self-supporting and we are delighted to be supporting it. There will be charity swim places available in future years for swimmers willing to fundraise for the pool – so please bear this in mind for next year, and maybe meet the pool representatives this summer if you think you can help!"
Swimmers will be asked to meet at 2pm at Bantham and then board coaches at 4pm to go to the start.
For more information on The Swoosh and The Outdoor Swimming Society please visit www.outdoorswimmingsociety.com and for more information on Bantham Beach and Estate please go to www.banthamdevon.co.uk