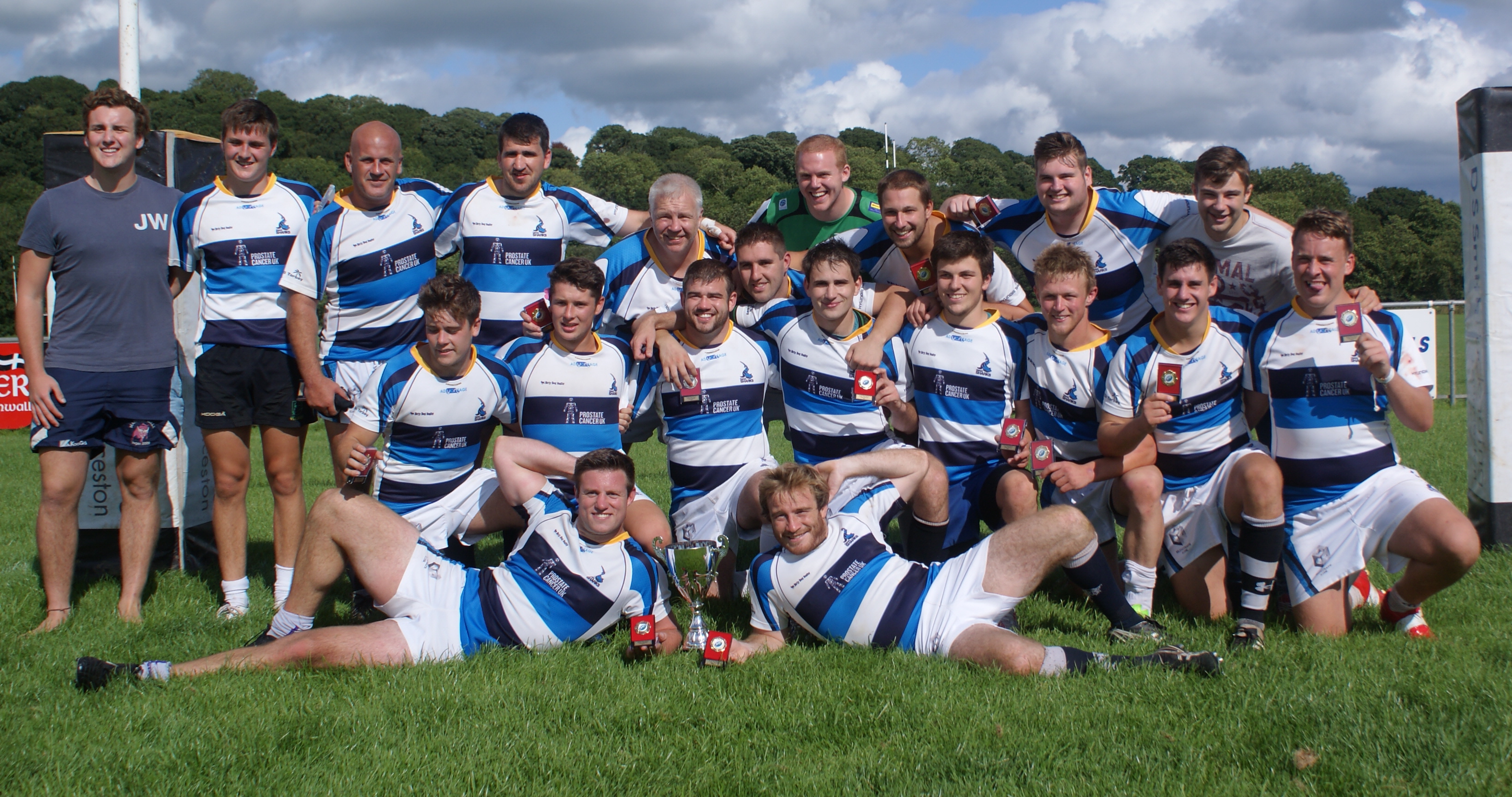 Torquay's Rugby League Team Marks 10 Years of Success
Photograph kindly contributed by Devon Sharks RFC
The Devon Sharks, South Devon's premier Rugby League team will be kicking off their 2016 campaign away at Rugby League Conference South West Division holders Cornish Rebels on May 14th, away at Redruth RFC. The Torquay-based side will hoping that they can reclaim the trophy they last won in 2013 while celebrating reaching 10 years of age.
The Sharks' formation, on 3rd May 2006, came about due to the vision and dedication of founders Steve Hart and Darren West and their first on-field action saw them draw 44-44 against the Somerset Vikings in the RLF South West Division, a competition they would go on to win three times in five years. The first try ever scored by the Sharks, by James Wood, was captured on video and can be seen as part of the Sharks' 30 minute plus celebration video – featured as our 'Video of the Month' for May (check it out on the home page).
Sharks came close to a trophy on their inaugural season, finishing third in the table but making the Grand Final due to the withdrawal of East Exeter Eagles. However, it was not to be and Plymouth Titans claimed the crown. Sharks then made the move to Torquay and after a disappointing 2008 finally lifted their first trophy in 2009.
For the full story – please see 'The First Ten Years,' featured as our Video of the Month for the whole of May!
The Sharks' first home game of the season is on June 11th against North Devon Raiders