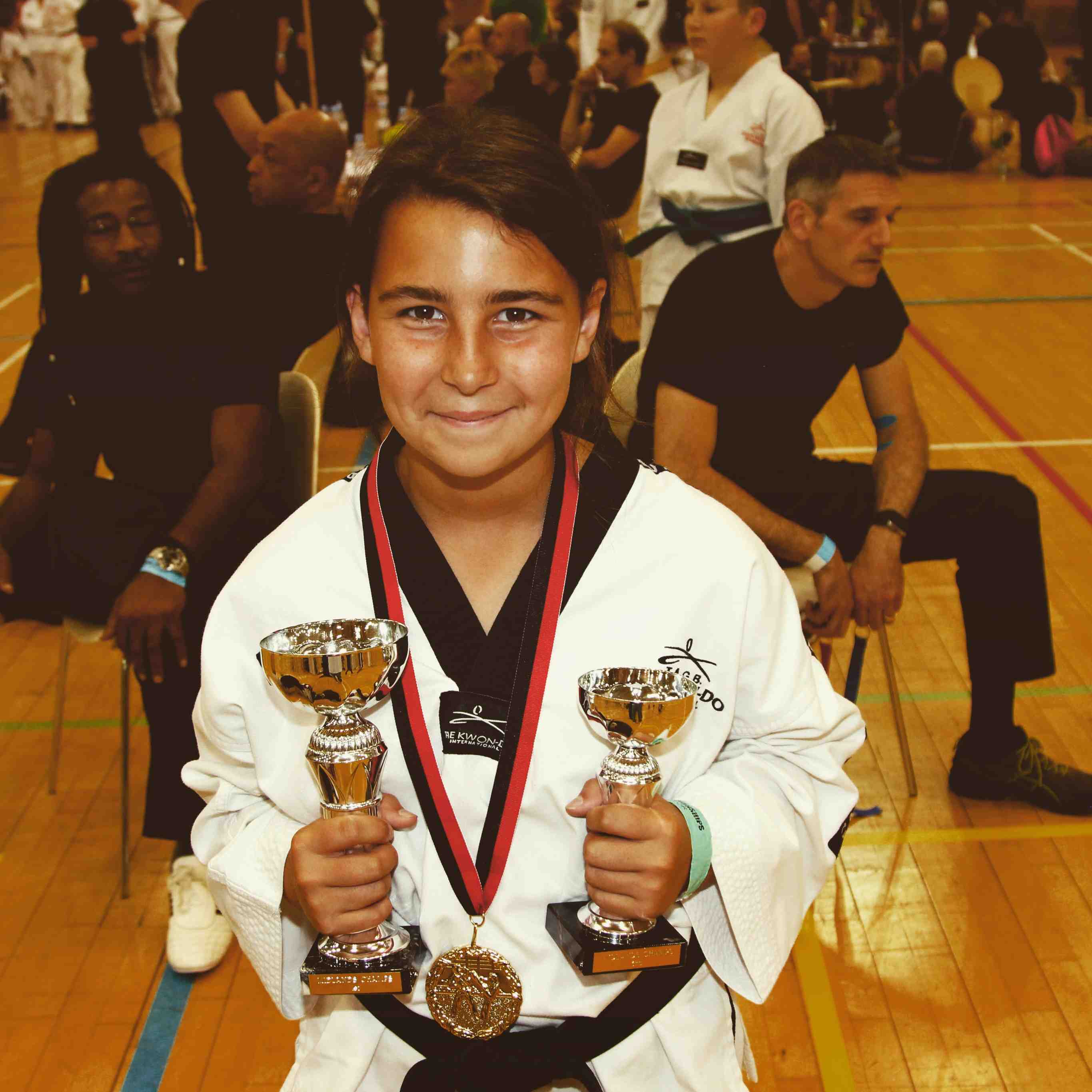 Tae Kwon-Do Mum and Daughter Make Most of Away Day
A mother and daughter from MartialArts4Fun Tae Kwon-Do School of Excellence made the long 400 mile round trip to the Midlands Championships in Kettering. Karen and Shawna Ball train in the Ashburton, Teignmouth and Newton Abbot schools and are regular competitors, although this is the furthest they have travelled this year so far.
The trip was made worthwhile with Shawna returning to Devon after being placed in all events that she entered. Her first trophy was in Black Belt Girls Patterns; she competed against over 30 other girls, all under 16, and performed a pattern above her grade with great precision and control, her hard work rewarded with her first ever gold in Patterns and also the first medal since entering that Patterns category over two years ago, proving persistence does pay off. She followed this up with a bronze in Individual Sparring and only narrowly missed out on a place in the final. After teaming up with two others from across the country, Shawna rounded off the day by winning a gold in the Team Sparring event.
Mum Karen also did well, coming second in the Black Belt Ladies Hand Destruction and scoring her highest marks so far in the Patterns competition.
Watch this space for news and results from the next competitions, in late summer, and if you want to try your hand at a martial art that will push you to your limits, as well as teach you self-defence, then join over 190 other students and contact Mr Peter O'Neill of MartialArts4Fun on (07718) 750390 or check-out the website www.martialarts4fun.co.uk.