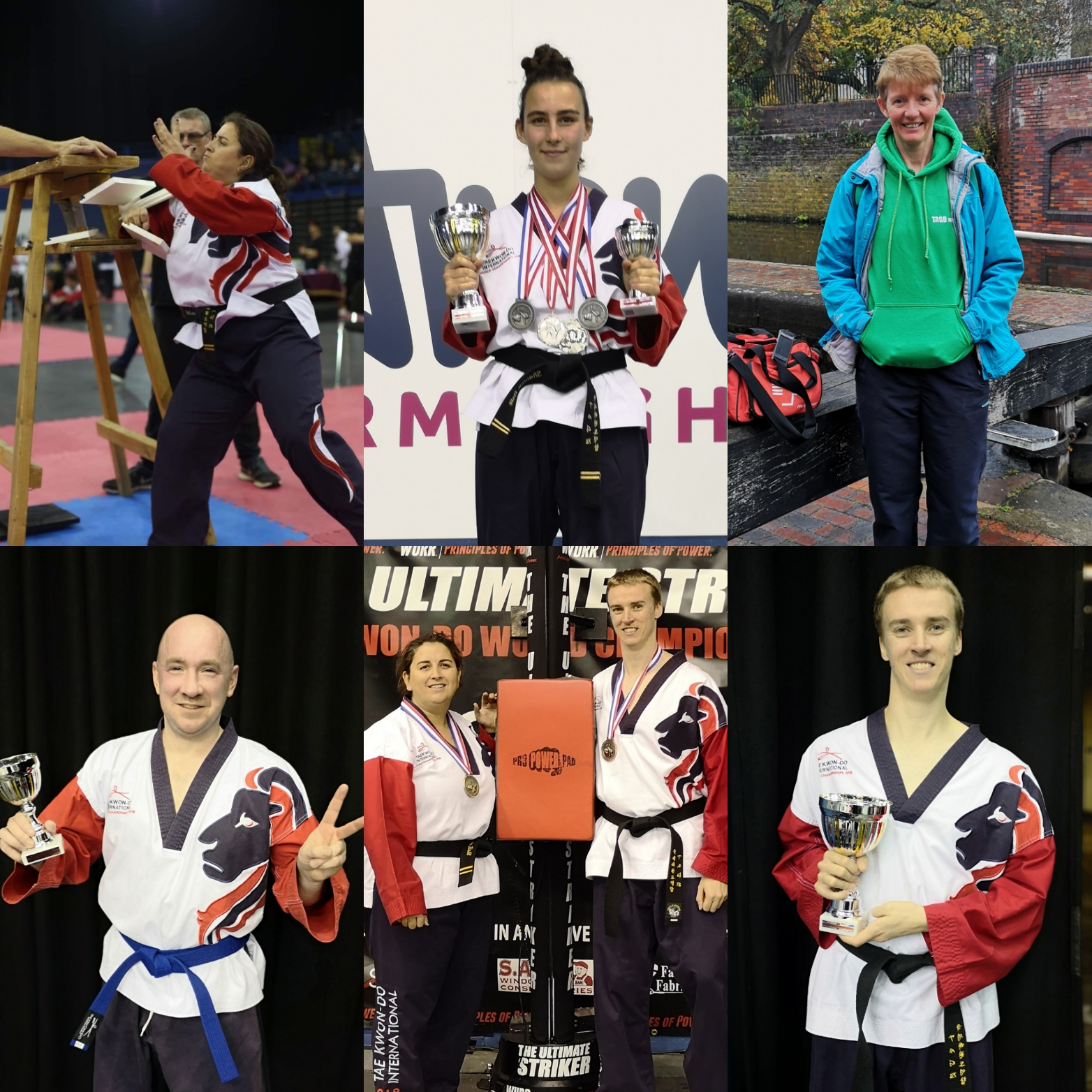 Success At British Championships
The last competition of the year has just taken place for local Tae Kwon Do school, MartialArts4Fun Schools of Excellence. The British Championships at the National Indoor Arena in Birmingham had over 800 competitors and 300 officials attending. 
A small contingent of 6 competitors, accompanied by a member of the TAGB first aid team made the 350-mile round trip.
The day started off well with the school gaining two new British Champions, Shaun Hall (Male 1st Dan) and Shawna Ball (Junior Girl Black Belt) both winning their respective patterns categories.
Regular competitor Rob Burley won a Silver in Mens' Blue Middleweight Sparring and Karen Ball retained her Ladies Hand Destruction British Championships title.
But the medals didn't stop there, 14-year-old Shawna Ball won a further 3 medals in the Power Events by coming 2nd in all 3 categories – Hand, Foot and Grand Champion. Shaun Hall won a Bronze in his Hand Power category and Karen Ball rounded the medals off by becoming British Champion in the Ladies Foot Power event.
Senior Instructor Master Peter O'Neill (6th degree Black belt) said "Well done to everyone for their medals and Trophies, 3 British Champions is a fantastic result for the schools.  Thanks go to Jo Boardman, for travelling to Birmingham and being part of the first aid team for the day".
MartialArts4Fun Schools of Excellence run training sessions 6 days a week allowing you to train with current National and International Champions. More information can be obtained from Master O'Neill on 07718 750390 or the website www.martialarts4fun.co.uk.