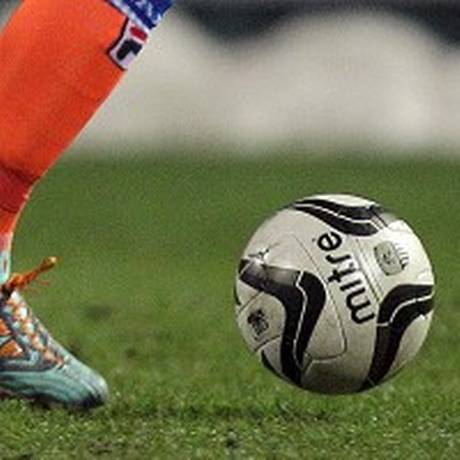 SDFL Round-Up – 1st Sept 2018
Double Herald Cup winners East Allington United and their goalscoring talisman Simon Hannaford have hit the ground running in the WBW (Solicitors) SDFL this season, following up their 4-0 Throgmorton Charity Shield victory with six goals against Roselands in their opening Premier League fixture.
Hannaford opened his campaign with a hat-trick and was joined on the score sheet by Andy Davis, Jamie Batchelor and Robert Tapper. Sam Chorley and Dom Osborne managed to find the net for Roselands as the game finished 6-2.
Also enjoying a big opening day win were Kingskerswell and Chelston who defeated Paignton Villa 5-1 at Churston Grammar School.
The only other Premier game saw Buckland Athletic Reserves up and running with a victory, the Yellows overcoming Brixham AFC Reserves 3-1 at Homers Heath. They had to do it the hard way though as the Fishermen took the lead and had a goal disallowed. Tom Buckler then saved a crucial penalty to keep the score at 1-0 at half-time. Seven minutes after the break, Lorin Newcombe was on hand to level the scores before Buckland turned the tables with substitute Sam Dicken winning a penalty and scoring it himself. Dicken was also involved in the third goal, squaring for Frazer Rudge to slot home.
The Premier Division will now only feature 12 teams with Upton Athletic and Harbertonford both withdrawing their first teams from the competition. The league is also set to lose Newton United, Bishopsteignton United's first team and the reserves of Liverton United.
Salcombe Town made an early and productive start in Division One with two away wins. The first fixture of the SDFL season took place last Wednesday night at Stoke Gabriel's Broadley Lane with Torbay Police losing out 2-1 to Salcombe, Charlie Barnes and Ash Yeoman with the visitors' goals and Dan Keating scoring for the Bees. Two night's later, Barnes was on target again, Edward Tymon joining him as Salcombe won 2-1 again at Newton Abbot Spurs Reserves, Mark Voisey with Spurs' strike.
Torbay Police responded ruthlessly to their loss with an 8-2 triumph over Babbacombe Corinthians on Saturday. Dan Rankin led the rout with four goals, Bobby Chancellor scored twice and there were single goals for Luke Dandy and Marc Hagland. Carl Johnson and Jack Walker hit two for Corries. Jamie Micklewright claimed a hat-trick and Javan Knight scored as Paignton Saints overcame Beesands Rovers 4-0. Ivybridge Town Reserves also won by the same scoreline, beating Buckland Athletic Thirds.There were two goals for Sonwabile Mlenze and one from Joshua Clarke as Watcombe Wanderers Reserves won 3-0 away at Bovey Tracey Reserves.
Top scoring teams on the opening day were Watts Blake Bearne (Division Three) and Galmpton United (Division Four). Cameron Gill scored five for WBB as they trounced Hookhills United 9-0 at Abbrook Park, Luke Pellowe, Lee Sandford, Ashley Skinner and Sam Stowell completing the goalscoring. There were braces apiece for Logan Elliott, Craig White and substitute Harrison Arnold as Galmpton defeated Broadhempston United 9-2, Tyler Littlejohns, Christopher Williams and sub Savash Zulhayir with the remainder.