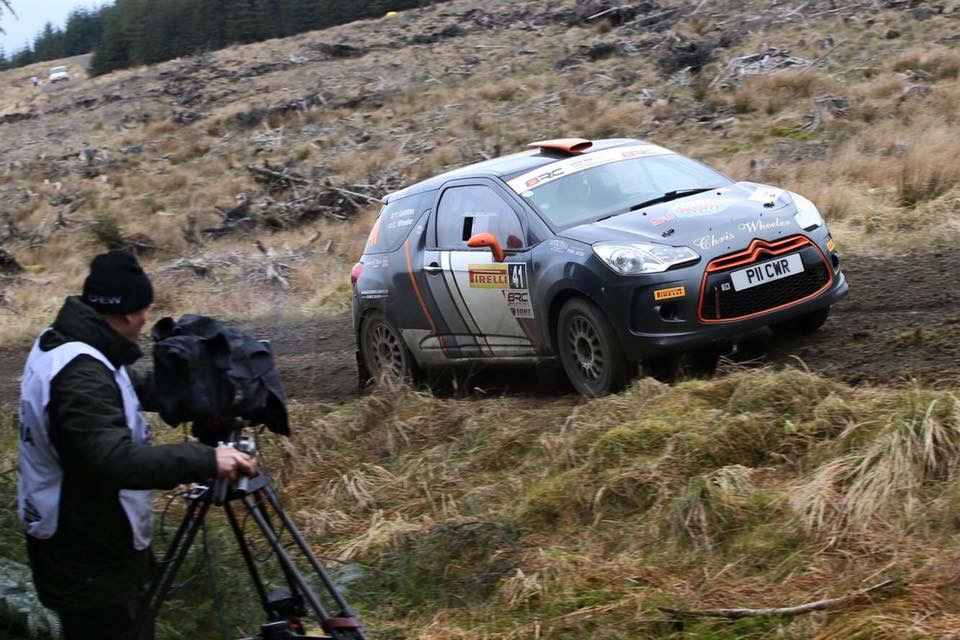 Wheeler's Spin: Latest from Chris and Yan Following Wales Crash
As you will probably be aware, a devastating accident during the Nicky Grist stages in Builth Wells, Wales ended with Chris Wheeler and co-driver Yan Griffiths hospitalised and the Citroen DS3 effectively written off alongside the rest of Wheeler's BRC season. In a further blow, it has recently been revealed that Yan and Chris will now be parting ways meaning Chris will have to secure a new co-driver for his next race.
Wheeler had moved up to 27th place overall and was already leading the BRC 3 class after a strong showing in Scotland had moved him clear of Top Gear presenter Chris Harris who did not start in Wales. But Stage 13 of the unique dual-surface 18 stage competition would prove to be the last Wheeler would complete as the car left the road following a jump during the Deers stage over the Epynt military ranges and ended up in the trees with both occupants badly hurt.
Chris has now left hospital and is recovering at home, and the team gave SSD an update on the situation:
Due to a mechanical failure pulling them to one side (the offside driveshaft broke, giving all of the power to the nearside wheel), Chris and Yan crashed head on into a tree at very high speed resulting in both being hospitalised and needing to have MRI scans to assess the extent of their injuries. Chris has a broken knee cap and internal bleeding within the knee and is now in a full leg cast for the foreseeable future, needing further MRI scans to see if he needs an operation. He also has internal bruising within his back and chest.
Yan has a broken lower vertebrae and is having to wear a full body support to hold his spine straight 24/7 for six weeks. He will be back in hospital next Thursday for more scans on his broken vertebrae.
Both are now home and resting. The car has a lot of damage and will take a long time to repair.
Everyone from Chris Wheeler Rallying would like to thank those first on the scene for their help and reassurance, spectators, the medical teams for their help, the marshals, the organising crews and also for the amazing amount of support we have received through social media. We are very grateful to everyone.
Sport South Devon wish Chris and Yan a speedy recovery and hope to see him in action next season.