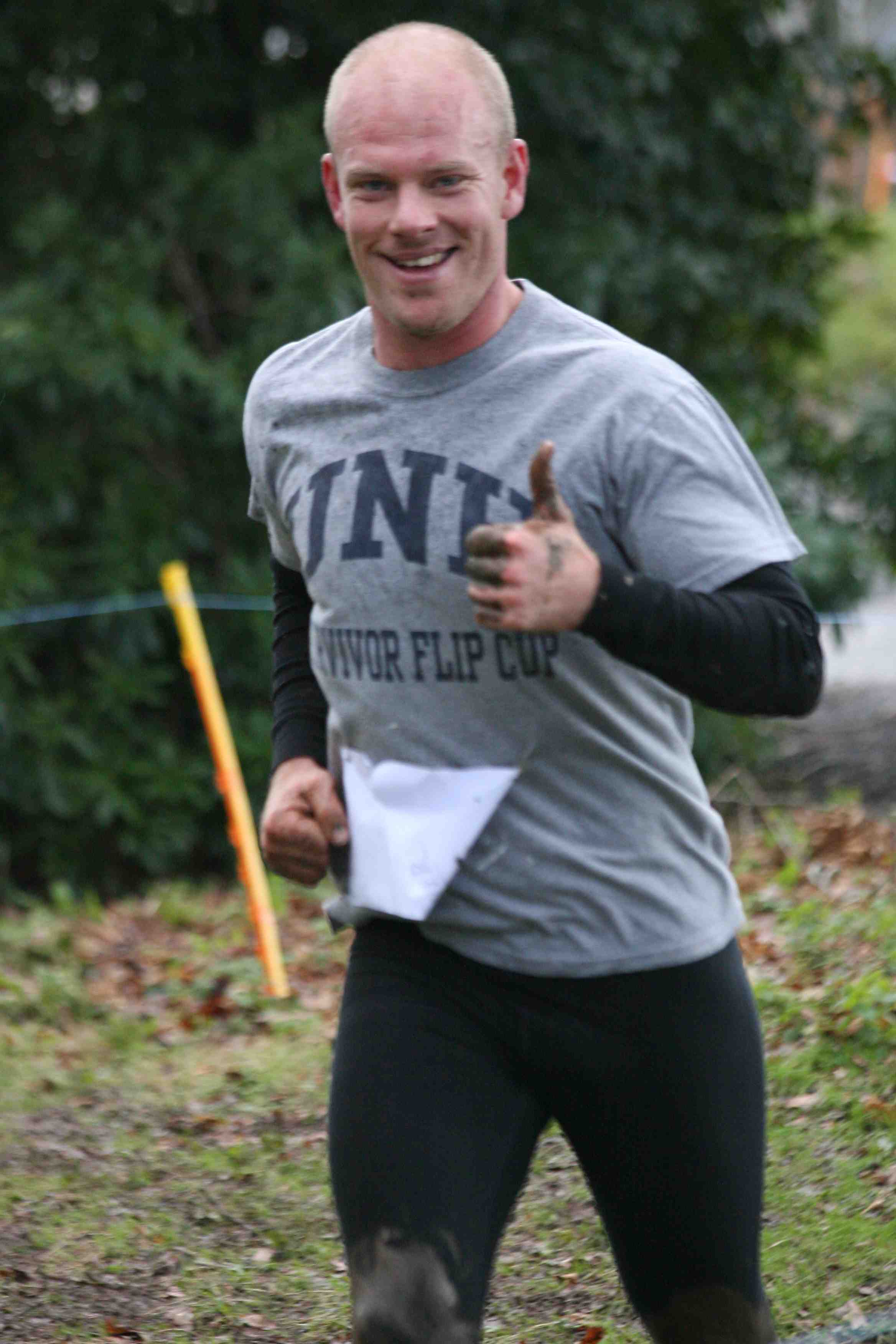 Stover Stick it Out
 It may be an exclusive private school with a reputation for attracting the cream of academic talent, but last Saturday morning proved that those involved with Stover School aren't afraid of a bit of mud, rain and hail. In fact, the attendance was swelled by a late wave of same-day registrations for the Stover 5k, as the bright early morning skies rewarded the organisers' commitment to plough on with the event despite the sodden course and previous days' atrocious conditions.
 As well as the 5k itself, there were four races, of various shorter distances, for children from the age of six upwards. Among those competing were Stover pupils Alice and Ella who ran in the 6-7y (400m) and 8-9y (800m) events.
 I'm not sure how much we've raised so far…but all the profits go to FORCE, so that's nice – Carly Isic (Event Organiser)
"They do cross-country at school but this is the first of these they've done," said the girls' father, "It was very wet and muddy, with lots of puddles about, but it didn't seem to bother them too much. They just got on with it and carried on, and they all did very well."
Another girl, Mollie, enjoyed her experience in the 8-9y run despite slipping over in the mud, and some of the competitors even battled through a fierce hailstorm.
 The event also attracted the race-hardy folk of South Devon's running clubs, including five from Dartmouth Amateur Athletics Club in their familiar blue and yellow vests.
"It was not as bad as the Templer Ten two years ago, but it was hilly and muddy" revealed Ali McGrigor.
"It was slippery," agreed John Hart. "But we do off-road on a Saturday anyway, which is why we came here. We did a seven mile run after the event as well, just to see the area."
"The atmosphere was very friendly," added Marie Jones. "I think that's what you get with smaller runs. We didn't know many people but it didn't matter, and with the children involved it was lovely."
 Hannah was pleased to finish her first ever race in a respectable time, particularly since she had been recruited under false pretences – her colleagues telling her it was a flat road race!
Organiser and event initiator Carly Isic was pleased with how the event turned out:
"It went well," she said. "We had more people than we thought, which was nice. We had 59 as of yesterday and 20 came on the day today, so that was nice. Hopefully we'll do it again next year, and make it bigger and better.
"We were monitoring the course as we went along and decided we would go ahead with it anyway, because most of our registrants were adults and we're pretty protected here from the wind," Carly added. "A couple of kids dropped out mid-race, but other than that we had everybody go."
There was a serious point to the races, with funds being raised for FORCE Cancer Charity.
"We wanted to raise awareness," Carly explained. "I'm not sure how much we've raised so far as some people fundraised themselves rather than directly through us, but all the profits go to FORCE, so that's nice."
 After a successful first event for Carly and Stover, the plan is to make the 5k an annual event and also to stage a summer event…watch this space!
 If you would like to support the FORCE Cancer Charity, you can follow this link to the Stover Virgin Giving page (just check it's still in operation before entering any details). Sport South Devon will also be contributing a proportion of each photograph sold to the charity (to browse the photographs, simply click here or on any of the photographs on this page. You can search the gallery by bib number or vest colour).