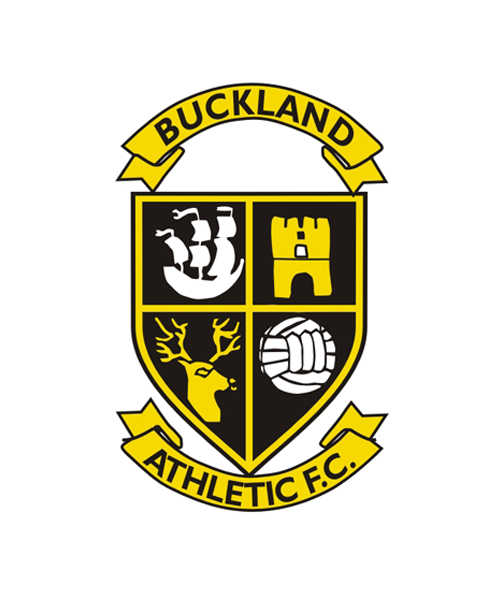 Sherborne Win Keeps Bucks' Minuscule Hopes Alive – Local Football Round-Up Part 1/3
It seems inconceivable that Barnstaple won't finally end Buckland Athletic's title hopes on Saturday. Even if bottom side Welton Rovers can cause one of the shocks of the season with a draw or even a win at Mill Road, the odds are that Barum will complete the job on Tuesday evening as they travel to third from bottom Longwell Green Sports.
Adam Castle, who will stand down as Buckland manager at the end of the campaign, has understandably conceded defeat – but perhaps, with the pressure of promotion off, Buckland can at least gather the nine points that are within their control and see where that leaves them. It certainly seems that Buckland are planning to end the season with a bang rather than a whimper, after a convincing 5-0 home win over Sherborne on Wednesday evening.
The win followed last Saturday's reverse at defending champions Melksham Town, the day when any real hope of going up was extinguished. The weekend had already started with bad news for Bucks, who had been contemplating a realistic chance of beating Bristol Manor Farm down the final straight. But then came the shock of hearing that Barnstaple, who had been told their ground would not be ready for the step up, were going to have Mill Road passed after all and were to re-enter the race – and about a furlong ahead of both Buckland and Manor Farm! Despite the players' obvious disappointment, things weren't going too badly at the break, Melksham having struck the woodwork but the visitors holding on to a first half clean sheet. But second half goals from Gary Higdon and Jo Standling brought the hosts the points they deserved on the day and left Buckland bereft of all but a fool's hope of promotion.
The contrast with Wednesday night's sparkling display at Homers Heath couldn't have been more dramatic. Buckland played with class and passion and duly went ahead when winger Lloyd Gardner, one of the players of the season, picked out full-back Lewis Perring who found the far corner from the edge of the box for the opening goal. Simon Revell doubled the Yellows' advantage with another fine goal, blasted into the roof of the net, before Gavin Hammon put the hosts out of sight with a goal from a tight angle before the break. Hammon scored his second, and Buckland's fourth, early in the second half, expertly taking the ball around the visiting goalkeeper before slotting home. He completed his hat-trick shortly afterwards, finishing off a threaded pass with style.
Next up for Buckland are Longwell Green Sports in what should be a home banker. If they win and Barnstaple fail to do so the flame will still be burning, however feebly – at least until Tuesday evening.