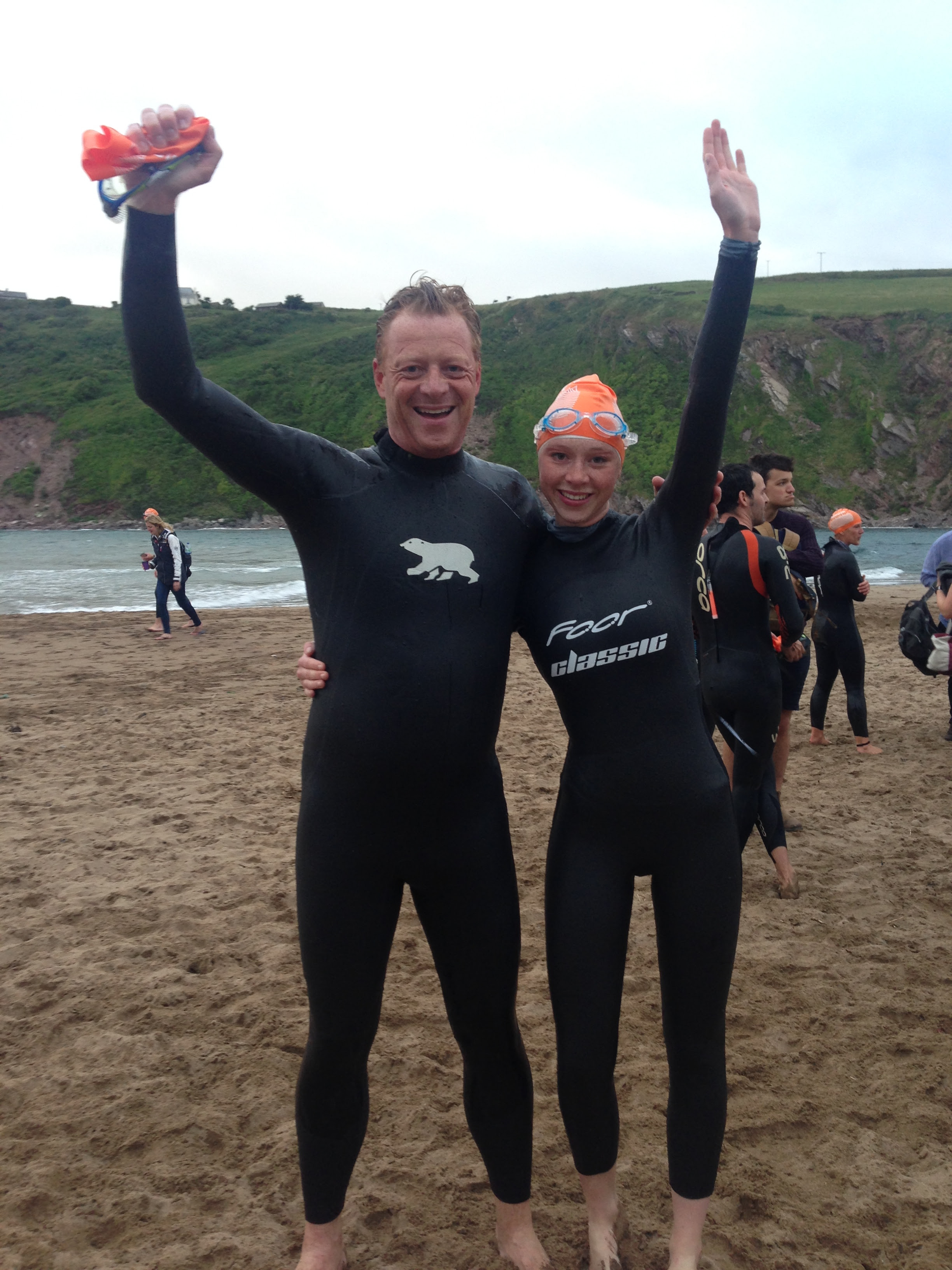 Popular Bantham Swoosh Helping to Teach Kids to Swim
More than 800 wild swimmers took to the waters of the river Avon at Bantham in Devon in late June for the now-annual 'Swoosh' event which sold out in record time this year.  Organisers The Outdoor Swimming Society said that 900 tickets sold out in just 90 minutes when they were made available in March. The event also raised over £2,000 for a local pool while over 90 swimmers also raised money for swimming charity Level Water.
'The Swoosh' involves swimmers going into the water at Aveton Gifford and swimming downstream for six kilometres on the outgoing tide. As they pass the Bantham Estate's iconic 'pink house' at Jenkins Quay they experience a 'swoosh' as the current pulls them round the corner at up to four times their usual swimming speed.
Nicholas Johnston, owner of the Bantham Estate, said: "We are delighted to welcome so many people to this beautiful environment and to be able to showcase it in this way. The Swoosh and the Outdoor Swimming Society very much mirror our environmental ethos and promote the enjoyment of wholesome outdoor family fun which we enthusiastically encourage and support here at Bantham. This event is here to stay."
Ryan Hooper, Bantham Estate Manager, said: "On a day like this it's like a coming together of two amazing things: you have the passion and enthusiasm of the wild swimmers meeting the beauty and serenity of the fantastic river Avon as it meanders its way down from Dartmoor to the sea.
"As Bantham Estate and custodians of this astonishing environment it fills us with pride to be able to showcase our particular part of the river in this pristine and unique environment to the public who might not have experienced it before. The whole event feels like a celebration of such natural beauty."
Organiser Kate Rew from The Outdoor Swimming Society, said: "Year on year the Bantham Estate welcome us with open arms and this year is no exception. We are bigger and better than ever before and are so delighted that Nicholas Johnston has agreed that this will become a permanent feature in our swimmers' annual calendar.
"It is lovely to get people swimming in this river but this event is also helping children to learn to swim.  Aveton Gifford pool will receive more than £2,000 from swimmers' fundraising and there are more than 90 swimmers raising money for Level Water, a charity which provides swimming lessons for disabled children."
The youngest swimmer this year was Emma Machell from Exeter who is aged just 17 (main picture – with father Jon). She said: "Dad couldn't keep up. It was really exhilarating and really exciting because I have not done anything like that before. It was fun. I'm doing it for Teenage Cancer so every time I slowed down I remembered that I was doing it for that."
Jonathan Rhoades, from Christchurch in Dorset, did the swim for charity Legs for Africa which sends used prosthesis to people in Africa: "In the UK 6,000 prosthetics are thrown away every year because once they are used once they are classed as industrial waste. This charity collects them, stores them and when they have saved up enough money they deliver them to those most in need."
Helen Hill from Walsall, West Midlands (pictured left), has multiple organ failure and completed a cross channel swim seven days ago. She is raising money for the St Mark's Hospital Foundation in Harrow, London, an international referral centre for people with bowel disease. She said: "I started swimming in June last year because I wanted to do a channel swim to raise money and now I'm absolutely addicted. It is amazing, the people are amazing and the atmosphere is incredible. I just love everything about it and when I get out I just can't stop smiling"
Established in 2015, The Swoosh first attracted 400 swimmers for an early morning downstream summer swim, the second year it was 600 and this year the 900 tickets were split between a 7am and 7pm start.
All pictures kindly contributed