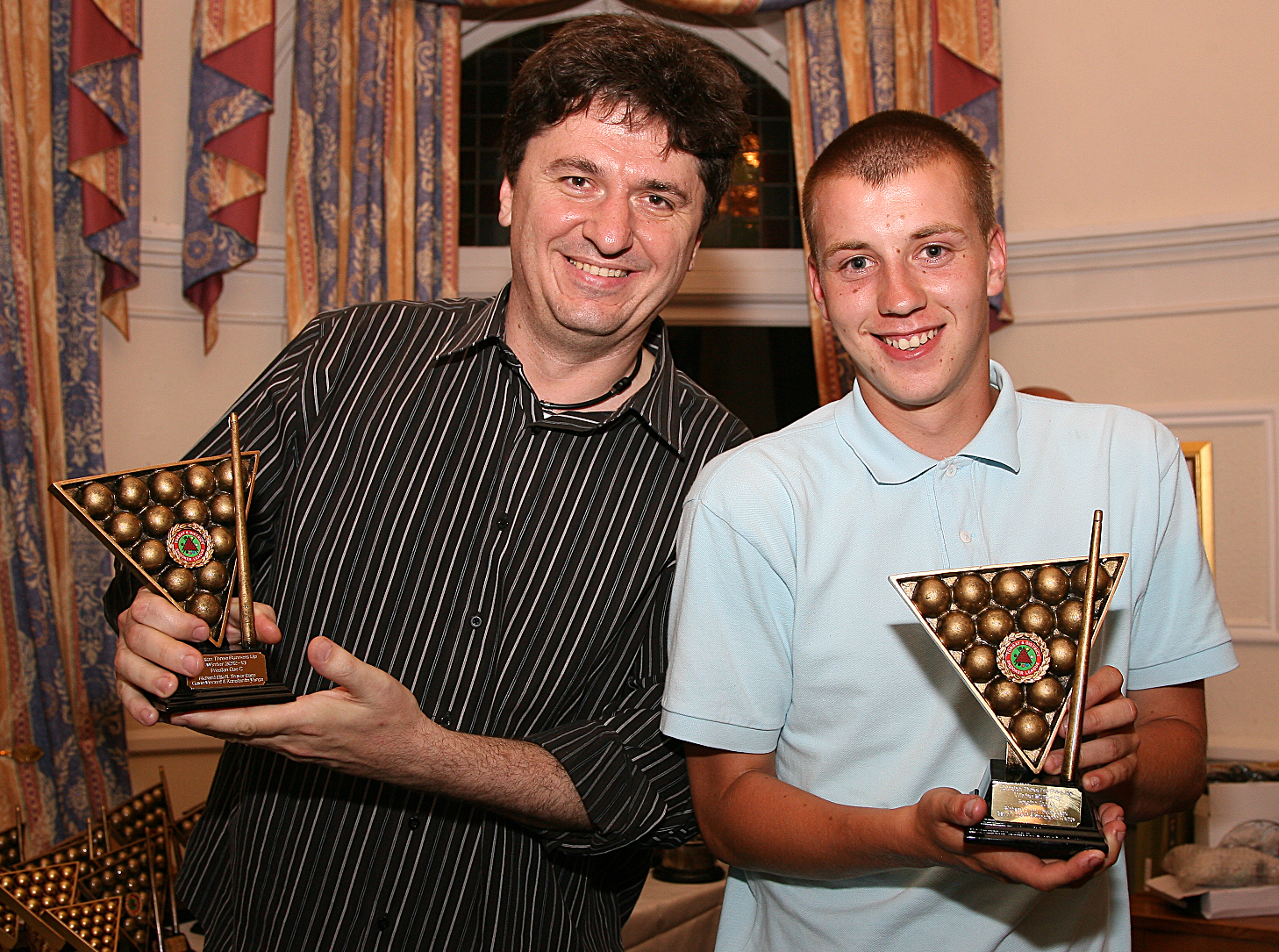 Flashback to 2013: Newman Cup Bonus in Snooker Presentations Night
Image (c) MiraclePR
The night of Friday July 19th 2013 was a memorable one for members of the Torbay RGB Snooker League, as the numerous winter presentations were preceded by possibly one of the finest Newman Cup finals in history. The experienced match referee admitted that he was struggling to remember a better contest than John Halliwell's 4-3 victory over James Lee.
Torre Trophies ensured there was plenty of silverware to distribute, with awards for the winners and runners-up of each of the seven cup and four league competitions, plus trophies for high break, breakmasters and averages in each league division.
Winners of the Premier Division that winter were Preston Cue A (Dave, Tony and Alex Mucklow, Tony Chown), with the hosts Paignton Club runners-up (Lee McArthur, Mike Williams, Ed Armitage, Lee McArthur Junior).
Also worthy of mention was the fact that that year's Bilby Cup final was played between two Torbay teams (Torbay A & B) for the first time in the competition's history.
Photographs of the night were taken by Al Macphee at www.miraclepr.com