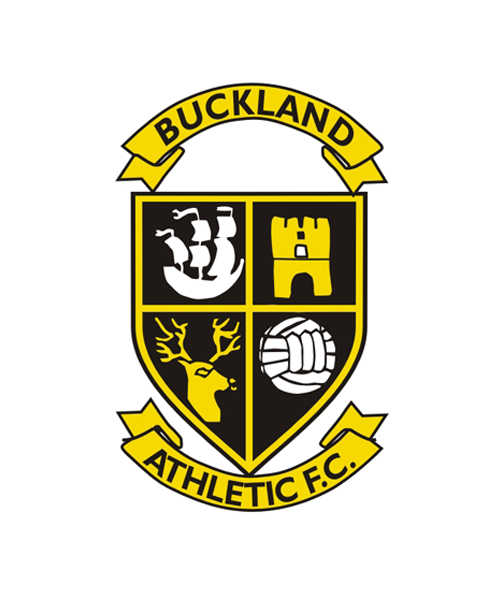 Fading Champs Humbled at Homers
Charlie Johansen maintained his recent scoring run with two goals as Buckland Athletic demolished defending champions Odd Down of Bath 4-1 at Homers Heath.
The Yellows didn't get off to the best start, going one down within the first ten minutes to a delightful Joseph Hillard volley. Richard Groves was narrowly wide but it was Johansen who ensured the sides went in to the interval level; a corner had been headed back into the box for the young goalscorer to collect, turn and fire past visiting goalkeeper Michael Baker. Johansen was also involved in the goal that turned the tide in Bucks' favour, drawing the foul that led to Lloyd Gardner scoring from the penalty spot. The irrepressible Johansen then struck again to make it 3-1 to the hosts. The scores stayed that way until the very last minute, Si Revell coming on for Johansen and almost immediately adding a fourth goal to Buckland's tally from the penalty spot, a sweet shot into the bottom left.
@revchenko7 making it 4-1 #COYY pic.twitter.com/nNKESv4U1l

— Buckland Athletic (@OfficalBAFC) October 29, 2016
The win secures Buckland's place amongst a tight top five, led by Bristol Manor Farm. Expectations are now running high for another three points from their next match, on Saturday, away at eighth place Chipping Sodbury Town. As for the champions, with over half a season still to play, they have already lost as many games as they did in the whole of their last campaign.
Team sheets for today's @TSWesternLeague home game vs @OddDownFC @swsportsnews @TQHESport pic.twitter.com/WJOboypYf7

— Buckland Athletic (@OfficalBAFC) October 29, 2016