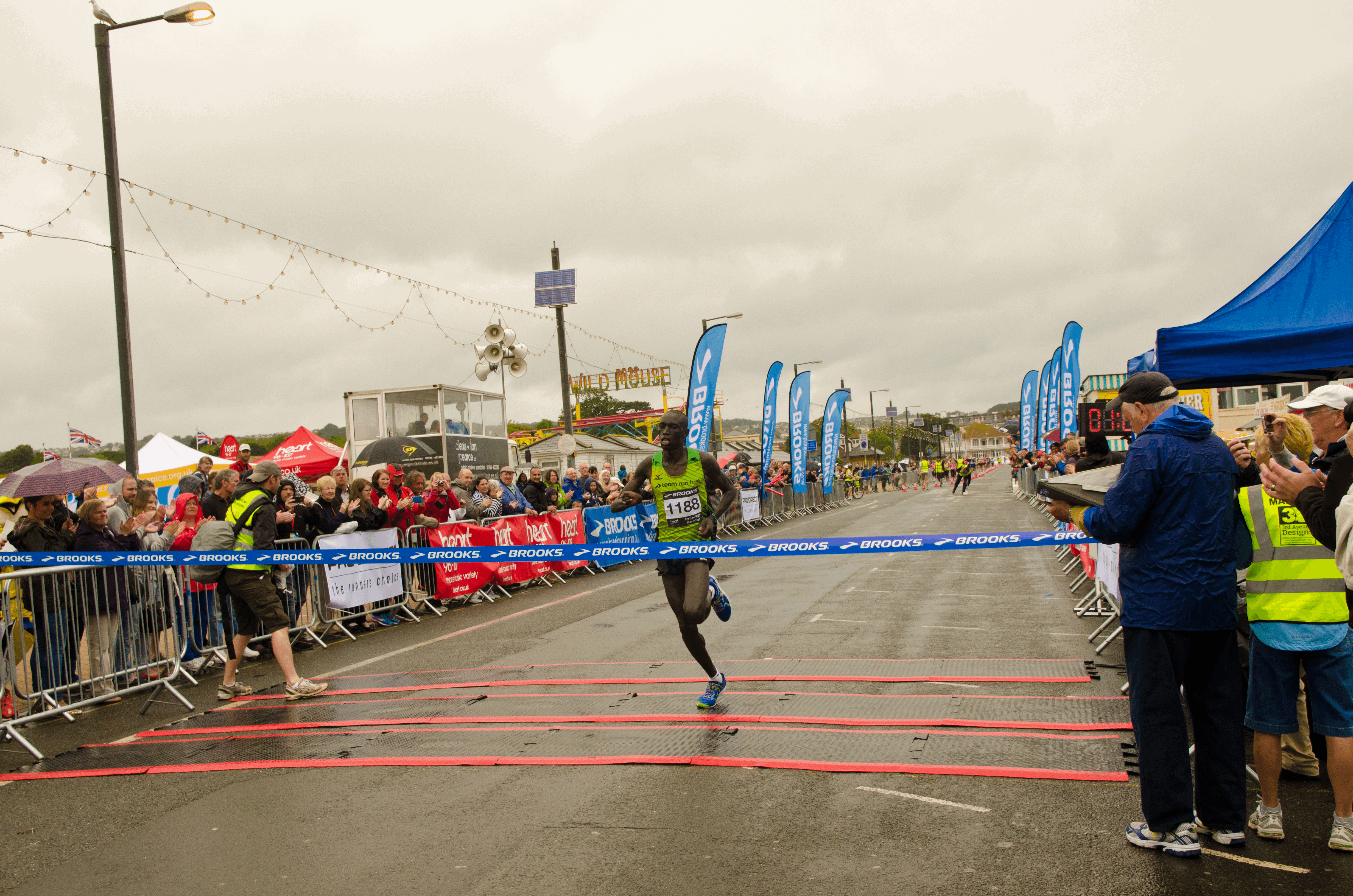 Chesum Clear Winner in Rain-Soaked Torbay Half
This is the moment Run-Fast Paralympian Jonas Chesum cruised home almost a full minute in front of the field on last Sunday's Torbay Half Marathon.
In a change from the past few years, the sun did not come out in support of the 1,500-strong competitors and it was no surprise that Chesum was more than four seconds outside of fellow Kenyan Boniface Kiprop's record time of 1:05:21, finishing in 1:09:22.
In second spot was Johnny Gilby, running for Derby Athletics Club, with a time of 1:10:10 while completing the podium places was Bournemouth AC's Steven Way with consecutive third spots, his finishing time 1:13:21.
First lady over the line was Teresiah Omosg, another representative from the dominant Run-Fast team, who smashed Vicky Pincombe's 2011 course record with a time of 1:15:14. Jenny Spink of Bristol and West AC also came in at under the 1:20 mark with a finishing time of 1:16:03. Bristol and West have been doing well at the Torbay Half recently and they scooped the ladies' third place finish too as Annabel Granger came back in 1:20:18.
Sport South Devon's very own Matt Green also put on his running shoes and finished in a respectable 1:49:22 (chip time), just outside of the top 500.
Photos: (c) BayView Photography