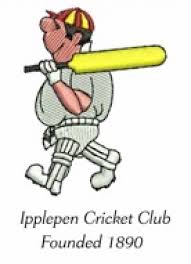 Big Plans At Ipplepen Cricket Club
Ambitious Ipplepen CC will be aiming to put two near-misses behind them as they again seek promotion to the B Division for the first time in fifteen years.
At the same time, a 3-year development plan has also been drawn up to make significant improvements to facilities at the club, which are now creaking under the strain of running 4 senior and 9 junior teams.
Thanks to substantial growth over the last 10 years, with playing membership having expanded from around 50 to 150 players across junior and senior cricket, the time now seems right to press ahead with plans for a new pavilion which can accommodate the size and scope of the current club.
Whilst some members of the Ipplepen committee endeavour to progress the new pavilion project, Head Coach Chris Partridge and Club Captain Keith Wakeham are aiming to focus their attention on cricketing issues including player development and improved training at all levels, especially in the senior ranks, as they aim to prepare for a promotion push in 2014.
Partridge commented "We feel that we have plenty of playing talent now amongst our ranks and strength in depth as well – a fact that is borne out by our 2nd XI finishing 4th in the A Division last year – but we need to find an extra 10% to get the 1st XI finishing in the top 2 this year."
As part of a new focussed approach, all Ipplepen senior teams will be placing more focus on mental preparation and playing to game plans, with structured training sessions and a new fitness regime set to benefit players across all 3 league teams.
Wakeham commented "When we look at the teams who have finished above us in the last 2 years, the obvious difference between them and us has been that every player has known their job with bat, ball and in the field. We have a young and talented group of players, but some of them have to acknowledge that they can't just rock up an hour before the start, half asleep, and expect to beat the top teams."
With no departures from last season, the club are hoping to make a couple of key signings to further strengthen their 1st team promotion bid, whilst some improved availability should also make selection for 2nd and 3rd teams more competitive. The club are keeping details of potential recruits under wraps for the time being – it is likely that any new-comers will be of 1st team standard – with overseas help likely to follow the well-trodden route from North Island, New Zealand, to South Devon.
Indoor senior training starts  on Sunday 23rd February at Coombeshead School, the session starts at 11am and runs for 6 weeks. The juniors will enjoying a range of sessions spread between South Dartmoor College and Paignton College. Anyone interested in joining Ipplepen for the coming season should contact Head Coach Chris Partridge on 07887 513 800 or Club Captain Keith Wakeham on 07540 053 489.