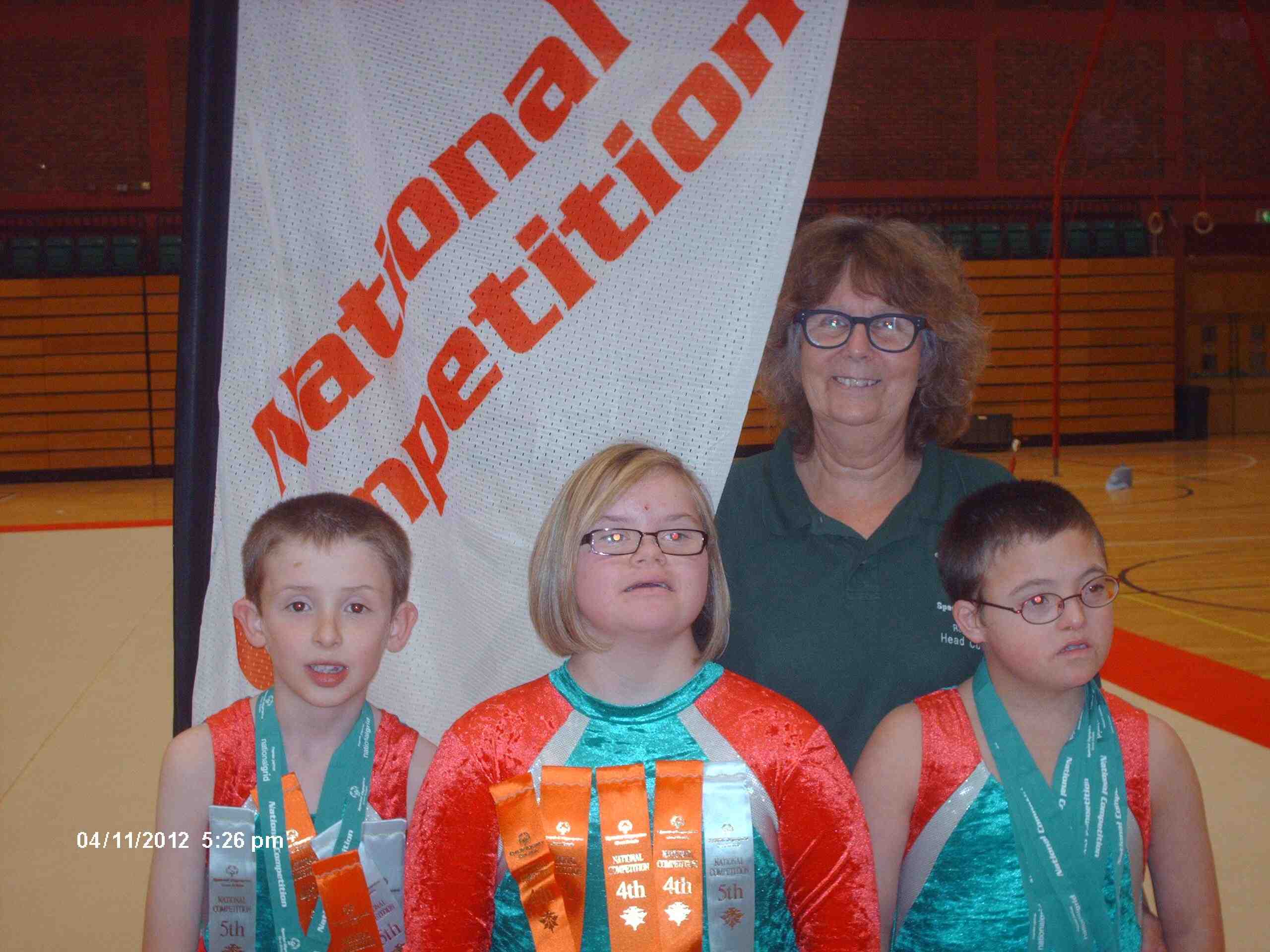 Torbay Trio en route to Bath Games
Three gymnasts from the South Devon Special Olympics Club recently qualified to participate in the Artistic Gymnastics at the Bath National Special Olympic Games 2013, which will be held at Bath University from the 28th August – 1st September. The Games will also be receiving media coverage. See the official website for more details.
Damon Barlow (10 – Left) will be participating in the U12s Level 1 group and will compete in six events: the Vault, Floor, Horizontal Bar, Pommel, P Bars and Rings.
Oscar Jones (12 – Right) will be in the U14s Level B group and his disciplines will be the Floor, Vault, Horizontal Bar and Beam.
Kate Walmsley (16 – Centre) is in the U16s Level 1 group and will also do be doing the Floor, Vault, Horizontal Bar and Beam disciplines.
South Devon Special Olympics Club caters for children with disabilities and learning difficulties; they currently have about ten members with a variety of challenges from autism, mild learning difficulties, muscle atrophy and Downs' Syndrome to partial sight. The Club is held every Monday from 4pm to 5.30pm and they welcome new members, offering free taster sessions for anyone interested in participating in Gymnastics.
They aim to build up each individual's confidence, self-esteem and social skills by competing in the Poole GMPD every year; the Jersey Nationals every two years and, subject to qualification, the Nationals which are every four years.
The Club are excited to be attending the Special Games (whose President Lawrie McMenemy was the special guest at last year's Torbay Sports Awards) and have been actively seeking sponsorship and donations to cover the costs of tracksuits; travelling expenses; funding to send volunteers on accredited coaching courses and for additional training sessions for the gymnasts?
They would like to say a big thank you to: the British Lions Club who kindly provided the gymnasts with new tracksuits for the games; Day-Trippers who have offered to cover the travel expenses to attend and return from Bath University; BBC Radio Devon's Give a Gift for providing us with funding for two volunteers to attend a Level 1 Gymnastics Coaching course later in the year, and finally the Torbay Mayors Fund which kindly donated £500 to the club.
Nevertheless, they are still appealing for people to sponsor their budding gymnasts or make a donation to cover the costs of future events.
If you are interested in providing support, please contact Rosemary Johns at:
South Devon Special Olympics Club, Unit 8 Torbay Business Park, Woodview Road, Paignton, TQ4 7HP Telephone: 01803 523774