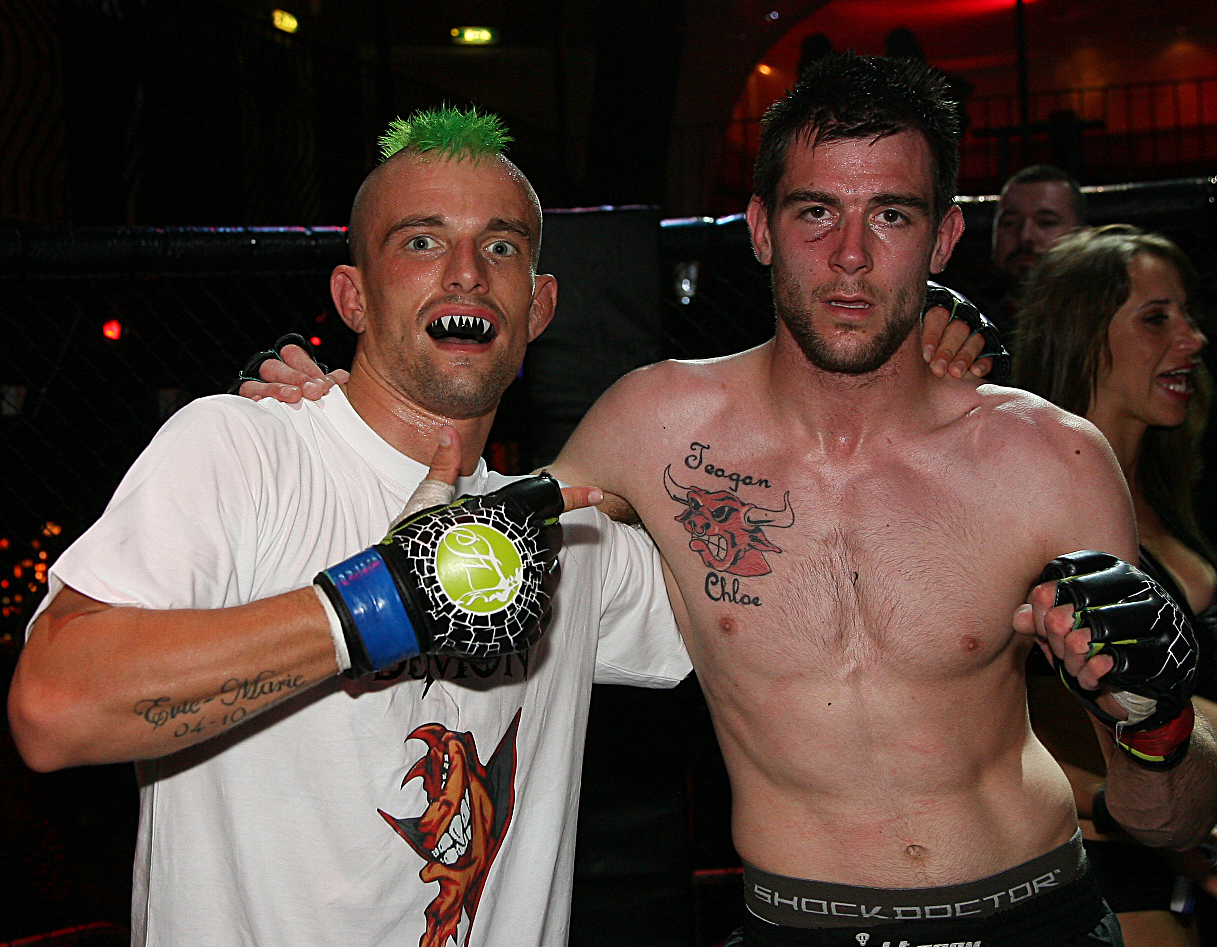 SWFC 8 COUNTDOWN 3/3: JOSH O'SHEA
We're almost there;  SWFC 8 will be underway shortly at The Venue in Torquay, and there will be tickets on the door!
Following on from our post-fight interviews with Chris Melhuish and Lee Rolls,  here is Mr SWFC himself, Josh O'Shea, with his reaction after defeating Taurus Gym's Greg Reeves at SWFC 7. Josh won't be fighting tonight, but there will be plenty of action in the co-main events featuring Chris Melhuish and Luke Barbour.
Sport South Devon: "Well you did what you said you were going to do; you said you were going to take him down early."
Josh O'Shea: "Hats off to Greg, he hits hard, he wasn't an easy opponent. He was tricky to get down but I got him down. I had a couple of submissions on him but he flew straight out of them. Each round was a tough fight. When I felt that last submission was in I knew I had to finish it because if I let him back up again I was tired and it was hot in there.
"Greg is a tough dude. That was his sixth pro fight and I'm sure he's going to bounce back from that fight and I'm sure we'll see him knocking people out in the next few months."
SSD: "For anyone who has done this kind of contact sport, three minutes is long enough – but five!"
JO: "Three minutes is hard. That's only my second pro fight and five minutes is nasty; you feel like it's never going to end."
"I finished him off with a D'Arce choke. If he wasn't going to tap he was going to sleep" – Josh O'Shea (Fightworx)
SSD: "What was the name of the hold you won with?"
JO: "I finished him off with a D'Arce choke. To finish it I had to have his arm next to his head and link my arm around his neck, squeeze with my shoulders and turn it into a head and arm choke. Basically it's a choke where if he wasn't going to tap he was going to sleep.
"It took quite a while; it lasted longer than I thought it would but when it came in he was tapping, tapping, tapping straight away."
SSD: "You're taking a break now we heard"
JO: "I've got my second baby on the way. That was my fourth fight back-to-back; I deserve time with the family now. I need to rest myself from all this training and  fighting. I've got a lot of injuries that haven't healed properly that I need to let heal now. I'm going to enjoy taking some time out from it but I'll be back next year smashing it up on the SWFC and other shows, whoever wants me on there."
SSD: "Anything else you want to add?"
JO: "It was a great show and I was happy to manage to put a show on for the fans. I want to say a massive thanks to Greg and his boys for coming down and all of the fighters who've come to make up a fantastic show.
"Thanks to yourselves for being here and I look forward to seeing the reviews and the photos."
And on that note, there should still be copies of SSD14 floating around featuring photos from SWFC7. If you need help tracking one down, or want a copy of our SWFC6 issue, let me know. All photos are also available from www.miraclepr.com.
We will be down in a little while to catch the main two fights which will appear in SSD15 – out December.
Good luck, Fightworx!