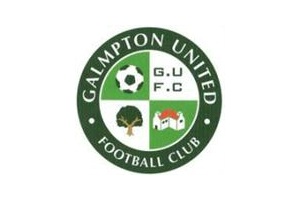 Stoke Slip Back into the Mire while Galmpton Climb Table – Local Football Round-Up Part 2/3
It's one step forward, two steps back for South Devon's only Peninsula Premier side as successive losses against Cornish clubs leave Stoke Gabriel back in the relegation places.
Stoke appeared to have turned a corner with recent heroics against top six clubs, including a point and a clean sheet against title-chasing Bodmin, but humble Callington Town brought the Railwaymen back to Earth with a 2-1 win at Broadley Lane – Stoke's tenth 2-1 reverse of the season. It took the visitors less than a minute to get on the score-sheet, Dave Barker finding the net, and they managed to hold the advantage until half-time with Stoke failing to reach the standards set over the Easter period. The hosts improved after the restart and were on terms when Ollie Aplin netted shortly after the hour mark. But Barker struck again, ten minutes later, to earn the Cornishmen three valuable points and put them top of what is looking like a six-club relegation mini-league. Camelford, level on points with Stoke, are also part of that sextet (along with Newquay, St. Blazey and Elburton Villa) and they were next in line for Stoke in a Tuesday night kick-off at Trefrew Park. Signs were good at the half-way mark, with Camelford failing to make the most of their chances, Josh Insley's effort from a corner their best effort, and Aplin pouncing, as a strike came back off the bar, to put Stoke ahead in the 40th minute. But the Camels came back in the second half to leave Stoke with the hump, Dan Balsdon converting Andy Boxall's ball to level proceedings. Five minutes later and Camelford were ahead, Luke Doddridge sending a ball in from the wing and Boxall finding the net. A through ball was then headed over the advancing Stoke goalkeeper before the goal of the night, sub Mike Steele curling a sweet shot into the bottom corner to leave stunned Stoke once more in the bottom two. The Railwaymen travel down to Helston on Sunday to continue their fight for survival.
Tiverton Town Reserves are only a couple of weeks from claiming the Division One East title and, barring any unexpected problems with their ground – already used by the firsts for Southern League football – promotion to the Premier. For the rest of the front-runners, it's a battle for the pride of finishing second and Galmpton are making a late bid for that honour after collecting another six points in a two day spell to extend their unbeaten run to five. Eight points now separate St Martins, Exeter University and Galmpton, with 18 left to play for. Last Saturday, Galmpton moved level with Teignmouth, Matt Barkwell finishing off a superb through ball by Dan Rankin for the only goal at home to Crediton United. The Greens had been due to host Appledore the very next day, but the North Devon side were unable to fulfil the fixture which led to the League awarding Galmpton the three points.
With three games in hand, Teigns are still very much in the race for second spot, but last week was one to forget with just one point gathered from two away games. Last Saturday, the short trip to Wall Park, Brixham ended in defeat leading player-manager Geoff Breslan to call for an improvement in attitude from his players. Graham Mercieca struck the first half opener for the Fishermen but a sending off for substitute Sean Kelly, just after having come on, and a Scott Telford equaliser gave Teignmouth the initiative with less than ten minutes remaining. But it was Mercieca who had the final word, latching on to a pass by Reece Sommers to secure the win for Jason Couch's side. Then, on Wednesday evening, Teigns led Axminster 2-1 at half-time but Jonny Hurley's goal – the home side's second of the match – ensured a share of the spoils.
Newton Abbot Spurs are looking good for their goal of a top six finish despite a midweek loss against the University of Exeter. Last Saturday, Spurs enjoyed a more productive trip with three points against Alphington who were level on points. Matt Williams struck the opener, on 13 minutes, after player-manager Adam Dyson saw his effort saved by Jack McAndrew. Ryan Moody, for the hosts, and Dyson both spurned good chances shortly afterwards before Spurs doubled their advantage from the penalty spot. The referee had penalised the home side for a foul on Shaun Bowden and Dyson, who is hot in pursuit of leading goalscorer Ben Mogg, got his first of the day. Pete Eveleigh's header, from a wicked Josh Hole set-piece, reduced the deficit five minutes later but Spurs held the lead that they deserved to go in ahead at the break. Dyson's second, and Spurs' third, came eight minutes after the break and it was another spot-kick, Jo Andrews the victim of an untidy challenge as he entered the box. Ryan Bougourd was beaten again before the end, Josh Hole's corner going straight in, but the injury-time goal was chalked off for a foul on the 'keeper. Next up, Dyson went head-to-head with Mogg in a Wednesday night trip to Exeter University. The in-form home side looked dangerous throughout the first half, but it was Spurs who came closest to going ahead, Andy Higgins forced to clear a Matt Williams header off his line. The deadlock was broken on 15 minutes and it was Mogg on target, left unmarked to tap home an Oliver Watts cross. Mogg's quest for the golden boot moved another step forward two minutes later as the marksman came out on top in a one-v-one with Spurs goalkeeper Travis Rowland. Further chances for Mogg and Dyson came and went to leave the score 2-0 at the break. Spurs made the ideal start to the second half, Matt Williams forcing a save from Mark Roberts and Carl Bradley mopping up the loose ball to halve the deficit. But the visitors were left empty handed and rueing missed chances, Chris Metters crashing a header against the bar and Dyson missing the target with five minutes left.
It's looking increasingly like a three-way battle for survival between three South Devon clubs as Bovey Tracey, Liverton United and Totnes & Dartington seek to avoid sharing the fate of relegated Okehampton Argyle. Bovey earned a decent point at home to Budleigh Salterton last Saturday, Ryan Stanbridge with the Moorlanders' equaliser in a 1-1 draw, but it will not be enough to ease their fears as they have played more games than their rivals. On the contrary, things are looking up for Totnes & Dartington who responded to a 9-1 record defeat at home to Tiverton last Saturday with back-to-back wins in midweek. Saturday's humbling came despite Tots taking the lead, with hat-tricks from Dave O'Connor and Luke Mortimore and goals from Kenny Ord, Tom Tricker and Richard Groom adding yet more weight to Tivvy's title credentials. A Monday tie against bottom club Okehampton – which was switched to Crediton's Lords Meadow – was just what David Cater and John Payne needed, and Tots stormed into a two-goal half-time lead before emerging eventual 5-1 victors, Bideford's Angus Wilson claiming a hat-trick and Steve Perkins and Buzz Avis with the remainder. That win might have been predictable, but Wednesday evening's 2-1 triumph against in-form Brixham AFC was far from expected and leaves Tots level with Liverton and with a game in hand. As for the Lillies, they also enjoyed a hefty home win against Okehampton, last Saturday, winning 7-2 at Halford albeit after being 2-1 down at the break. Ryan Beattie was the first to find the net for Liverton before Okey struck back twice. After the break it was all Liverton though with Watcombe duo Sean Finch and Pete Summerfield scoring five between them, Finch with a hat-trick, and Kieran Parkin with the other goal.
[box]
Here are today's fixtures in the SWPL Division One East (3pm KO):
Newton Abbot Spurs v Galmpton United
Okehampton Argyle v Bovey Tracey
Teignmouth v Exwick Villa
Tiverton Town v Brixham AFC
Totnes & Dartington v Appledore
[/box]