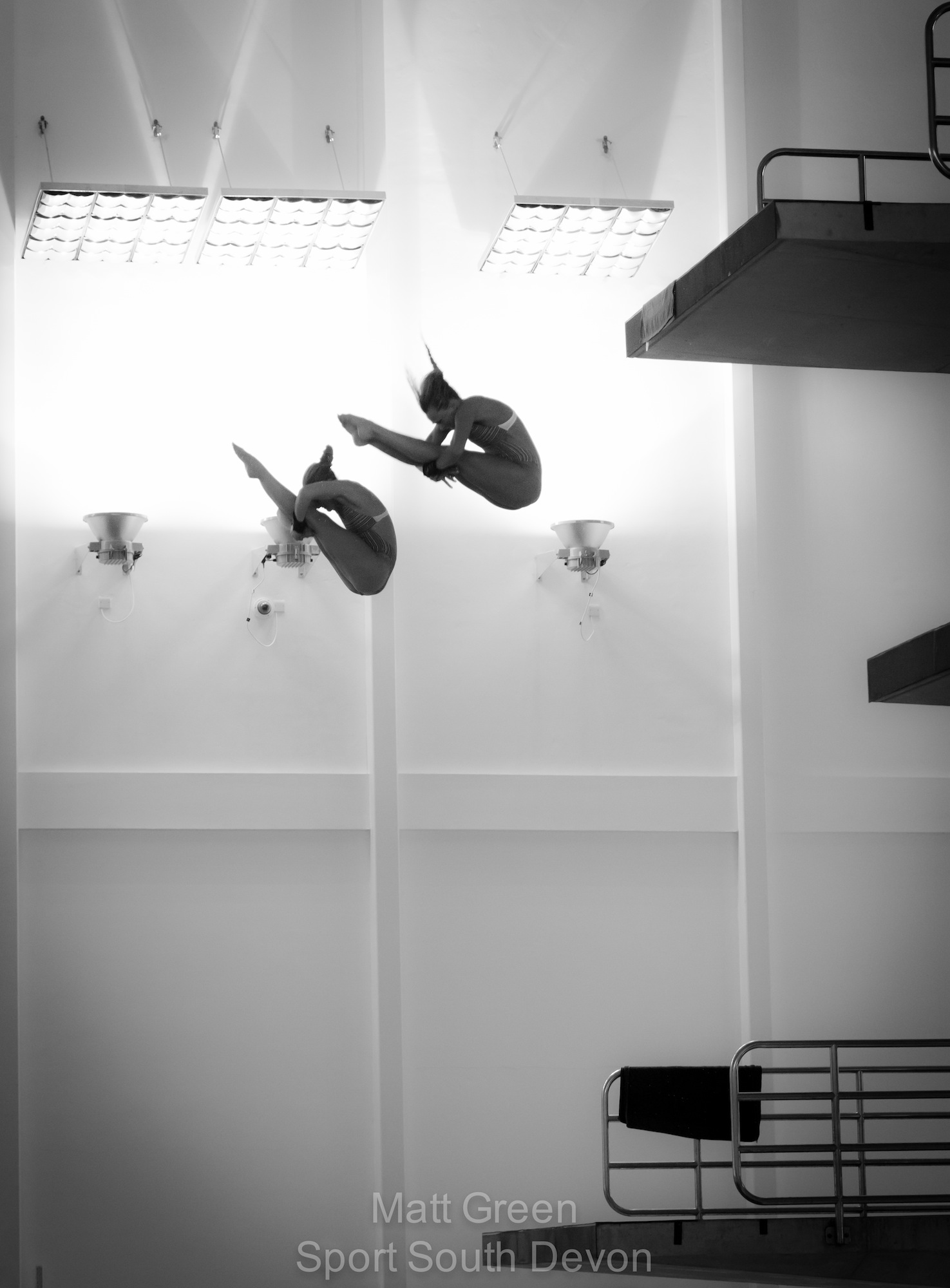 SSD Meet GB Duo
Sport South Devon had the pleasure of meeting Plymouth-based Great Britian Diving duo Sarah Barrow and Tonia Couch last week as they took some time out from training to chat about their season so far and the upcoming FINA World Series event being held at the London Aquatic Centre between April 25th and 27th. 
Couch, who took an excellent bronze medal in the opening Individual 10m platform event in Beijing said: "As a pair we are ranked fourth after the opening competitions, so it would be great to get into that bronze medal place after the London and Moscow events taking place at the end of April."
The start of this season was hampered slightly for the pair when Tonia dislocated her knee; amazingly she was back much quicker than expected and able to dive at the opening event.
With a solid few weeks training now behind them, the duo are hoping to improve on the opening competition dives. "We have worked hard since coming home and we are both looking forward going back to London to dive at the Aquatic Centre," Couch said.
The World Series is made up of the best divers in the World and to qualify you need to have finished in the top six places at the previous year's World Championships. This year, the girls will need to do the same at the World Cup taking place in August, to remain in Diving's elite competition.
With the Chinese team (Yajie Si and Ruolin Chen) seemingly in a different league at the moment, we asked the pair how they can get into the top three. "Apart from the Chinese, the rest of the teams are very closely matched and it really comes down to who can put everything together on the day. With the Chinese girls, they get a great deal of funding, they live together and train from the early hours in the morning to very late at night. It's a lifestyle for them and their number one sport," Barrow added.
With coach Andy Banks guiding the pair in both their Synchro and Individual competitions for a number of years, it's hard to imagine that this well-drilled duo won't go on to further success in the future; indeed they told us that Rio 2016 is definitely in their plans as long as they stay can stay fit and well.
It's clear that the pair are very close on and off the circuit, and they feel this gives them the edge over some of their closest rivals; but the nerves still come into play before a big meet.
"As soon as we step onto the platform, we are focused on the dives we need to produce," added Barrow.
Next up is London, quickly followed by Moscow, then it's on to Canada before the final event in Mexico.
You can keep up to date with Sarah, through her blog, exclusively at Sport South Devon, simply click on the link to read her last article.  https://www.sportsouthdevon.co.uk/good-days-bad-days/