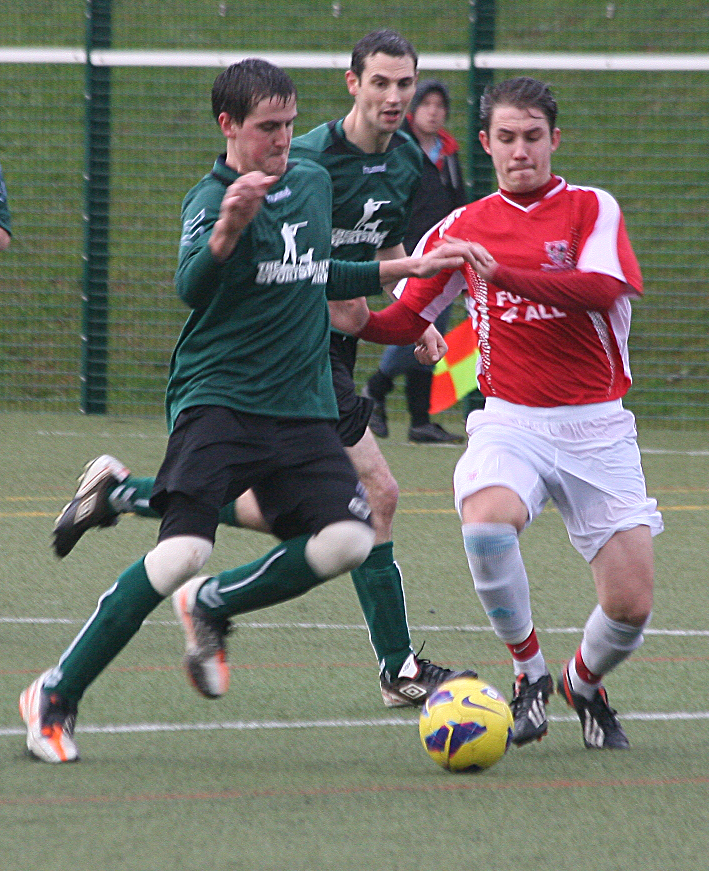 Roselands' Record Runs On…
A heavy burst of early afternoon rain wiped out any lingering hopes some SDFL clubs had of clearing away surface water, leaving just one grass pitch at Windmill Hill in Torquay and the artificial turf at Paignton Community College fit to host a football match.
Dittisham United were the latest team to come to Paignton to try to win points from Division Four leaders Roselands, with second place Waldon Athletic Thirds ready to close the gap should the South Hams side succeed; the Clarets facing struggling Paignton Saints Reserves.
By the time Martin Williams had blown for half-time in Paignton, it was looking highly unlikely that Dittisham would be the team to bring Roselands' record to an end. Despite a handful of decent attempts by Tom and Colin Rowden for the visitors, including a header from Tom which went inches past the post, Roselands enjoyed the bulk of the possession with United's defence looking creaky at best. After about 15 minutes, with the Dittisham back-line pulled out of position on the left, a ball through the centre found winger Aaron Theaker in space who drove home the opener. Then, just after the half hour mark, the fluorescent boots of Max Prestwood danced into the box before firing a sweet shot low into the bottom corner of the net.
Simon Walker urged his team to give more in the second half and kill the game off, and the home side responded accordingly, controlling possession, Andy Raybould dictating the game from the back. This allowed Roselands to create several chances on goal, further strikes by Gary Aldous, in the 55th minute, and Marc Graham, in the 78th (after some great trickery on the left side by Theaker) sending Dittisham home with nothing.
Things were not so one-sided at Windmill Hill, with Paignton Saints running hosts Waldon all the way before going down 4-3. The Clarets scored through Liam McKendrick, Adam Townsend, Callum Robinson and an own goal, while Saints' strikes came from Andy Espley (2) and Botiki Powells. The win was Waldon's second in a row, with Paignton tasting defeat in consecutive matches.
Photo (c) MiraclePR.com