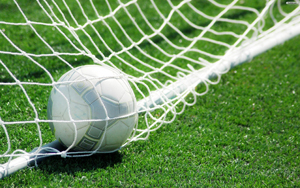 Plymouth Argyle Ladies Win Devon Senior Cup
Plymouth Argyle Ladies 8 v 0 Torquay United Ladies 
Plymouth Argyle Ladies ran out comfortable winners in the Devon Women's Senior Cup at Devon FA HQ on Friday night against a spirited and determined Torquay United side.
Argyle started strongly in the opening minutes and only a good save from Beth Marshall in the United goal stopped Plymouth taking the lead. However, they didn't have to wait to long, as in the 12th minute Zoe Cunningham was fouled in the area and up stepped Captain Katie Middleton to slot the penalty away.
Plymouth continued to create chances and an almost replica move on the left resulted in the referee awarding a second penalty, after another foul on the very impressive Cunningham. Middleton stepped up and again beat Marshall from 12 yards.
United then started to rally, playing some good football and almost got back into the game when a great through ball found Sian Chapman but she was unable to touch the ball around the advancing Argyle keeper and the opportunity had passed.
With Torquay having their best spell of the half it was a blow just before the break to concede a third. It was another good move by Argyle down the wing and again Marshall made a terrific save from the initial strike but luck was not on United side and Kayley Lane was on hand to tap the rebound into the net.
After the break Natasha Knapman got onto the score sheet in the 48th minute before injury struck the impressive Marshall in the Torquay goal, following a challenge from Lane. Marshall tried to continue for a few minutes but she had to be replaced by outfield player Naomi Binding.
United continued to battle and showed great spirit and determination for the majority of the second half but fitness started to show in the closing quarter.
With Plymouth in the ascendancy there was a further two goals apiece for Knapman and Lane, giving both players their hat-tricks on the night.
Following the lifting of the cup, we spoke to Argyle Captain Cunningham who was delighted with the teams performance. "I think we showed our class tonight, fair play to Torquay they kept battling for the whole 90 minutes but I think our fitness and quality shone through" said Cunningham.
Both sides now return to a very important league campaign as they strive for promotion from their relevant leagues.