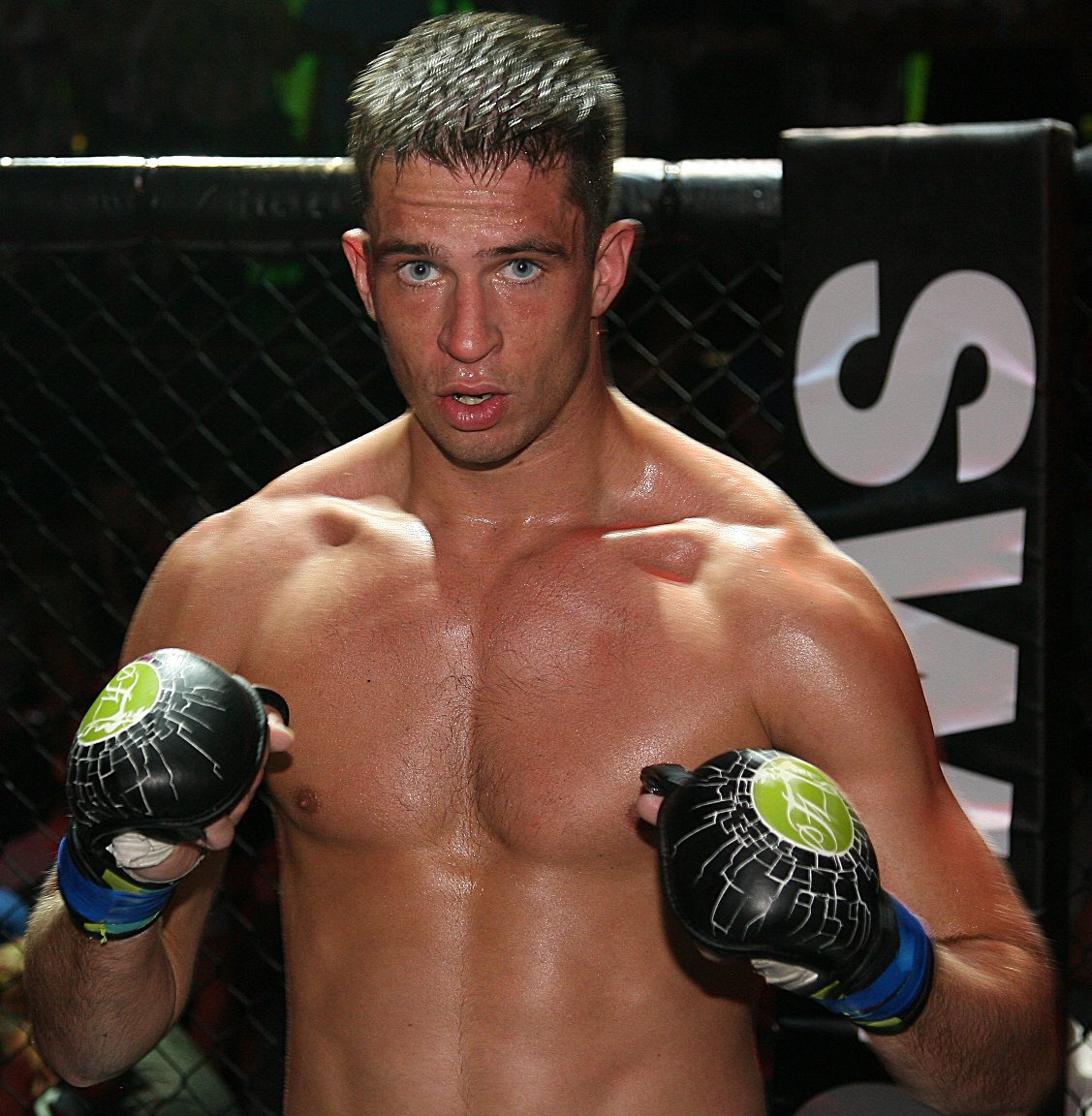 Melhuish Too Furious For Zumer in Southampton Title Clash
Image (c) MiraclePR.com
Chris Melhuish, the lean, mean Muay Thai machine from Torquay's Fightworx gym, powered his way to a title belt in the Fast & Furious 15 competition held at the Oceana Club, Southampton on November 29th. Melhuish, known for his hard-hitting style, was contesting one of three title belts, the B Class Muay Thai Southern Area BIKMA (77kg), consisting of five two-minute rounds. His opponent was Artjom Zumer from the local Look Borai gym, a well-known hotbed of tough guys, but after stopping his last opponent in the second round, Melhuish was looking for a repeat to end Zumer's 4-0 record.
Both fighters held their own in the first two rounds, with Melhuish shading the first on accuracy and power, and also throwing and sweeping Zumer to the deck three times. Zumer saved his most potent attacks for the very end of that round but the bell intervened just as he was getting into his stride. The second round also started well for Zumer who looked to be getting on top before Melhuish turned defence into attack and ended up by flooring his opponent again with a kick. After an even spell, Melhuish finished the round stronger and sent Zumer reeling against the ropes at the end of it, hinting at what was coming in the third. Melhuish had rarely looked troubled throughout, but Zumer's first kick of the third round caught the Fightworx fighter off guard and he struggled to keep his feet. He soon recovered though and proceeded to take control, delivering the knock-out blow about a minute later, smashing his opponent with some fearsome body shots as he lay against the ropes before ramping up the power for one final, devastating blow which ended the contest.
Also in the ring from Fightworx was Tim Avis, but despite a valiant effort, Look Borai took this one with Stas Svarinskis receiving a unanimous points victory.