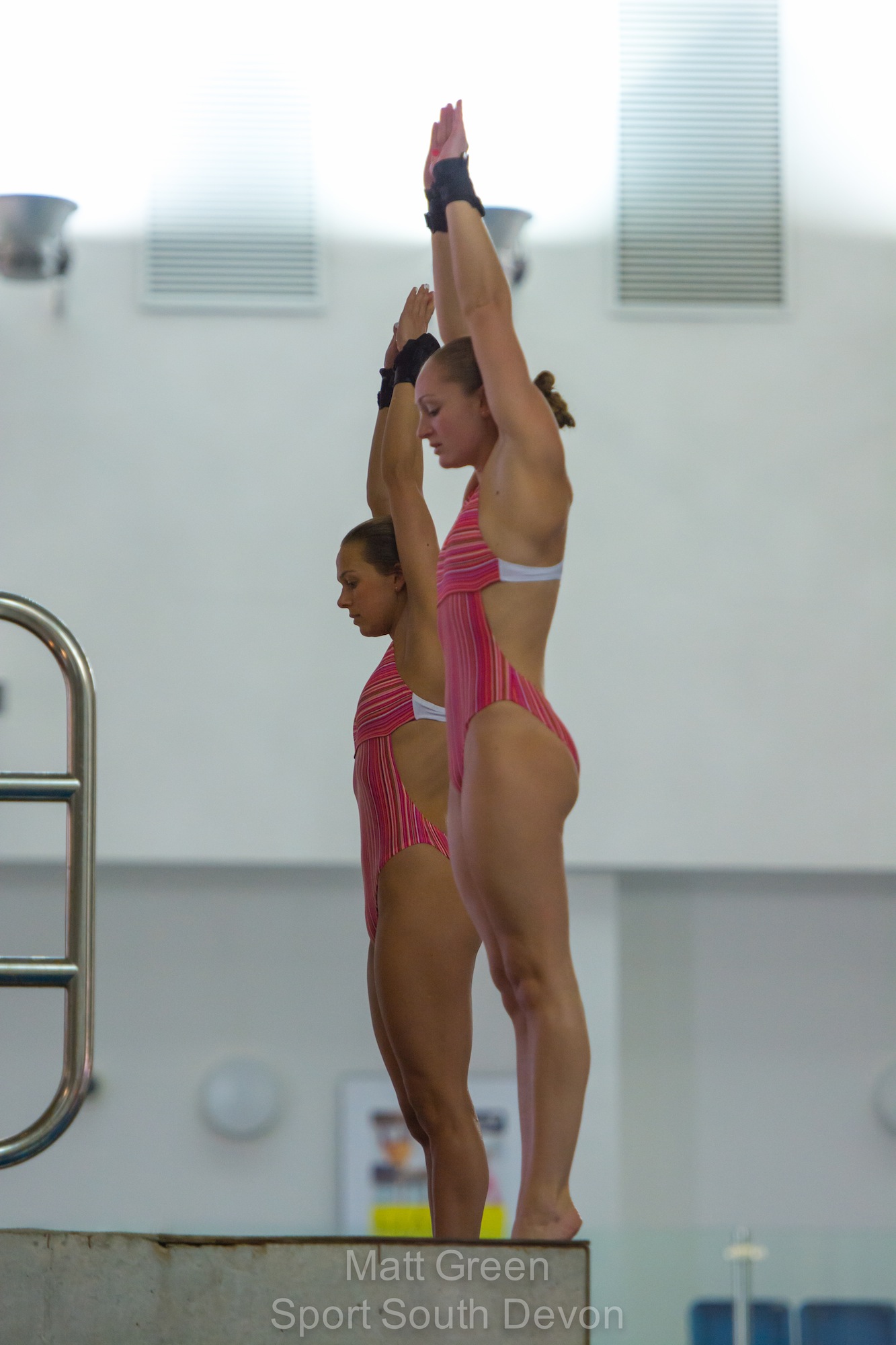 London Delights Barrow & Couch
Plymouth's GB diving duo of Sarah Barrow & Tonia Couch enjoyed a happy return to the London Aquatic Centre over the weekend. 
The pair finished with a Silver Medal in the 10m platform synchro event on Friday, scoring 321.24 points to finish just behind the Chinese pair of Ruolin Chen and Huixia Liu.
Both girls where pleased with the synchro distances and timings that they had produced and very happy that the hard work that had been undertaken in training, leading up to the London, had paid off. 
Going into Sunday's individual 10m platform competition, they found themselves again in the same semi final. With only the top three places going into the evening session the pair had to produce some great scores.
Couch finished the semi final in third place with a score of 341.70, moving her into the evening final. Barrow who had led the semi final until round four, missed out but was pleased with how the event had gone. She told Sport South Devon "I was so gutted to drop my fourth dive again in the semi final, it is my weaker dive in the competition so there's something to work on, going into the next event in Russia. However, I was pretty happy to be up at the top after the first three rounds, those dives were the best I have competed since Barcelona last year and it shows that with a good fourth dive who knows where I could end up!".
In the final Couch scored 353.70, which was just short of the total that had given her a bronze medal in round one of the World Series in Beijing. "Im really pleased with how I've dived this weekend". Couch told Sport South Devon. "I made it through the Semi's which was so tough and then in the final I stept it up a gear and scored twelve more points to finish sixth. I was so happy with my performance. The crowd were amazing. Couldn't stop smiling! This has been the best weekend since London Olympic games". 
Both girls over the three day competition had been given great support. "The event in London is the best there is in the World Series, plus the crowd was incredible! Thank you all for the support", Barrow added. 
The pair now move onto round four, in Moscow, in the seven event series, hoping to build on their performances in both competitions. 
You can keep up to date with all the girls events with us through Twitter @SportSouthDevon. Also don't miss out on reading Sarah Barrow's blog, exclusively with us, as we follow the pair around the world.