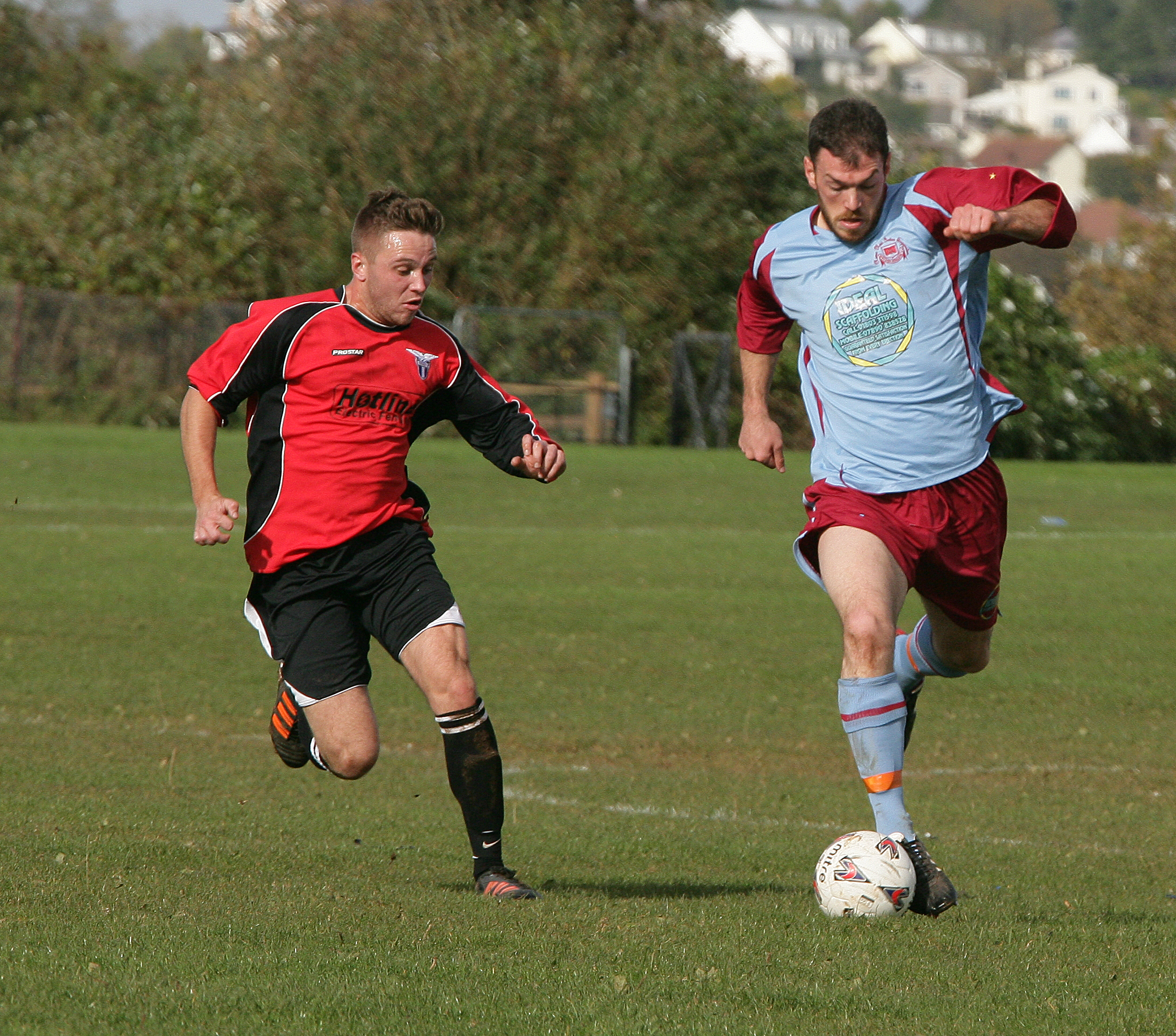 Issue 14 Special: Premier New Boys Aiming High
Hopefully you will have already picked up your copy of Sport South Devon Issue 14, and read about the visions of both Waldon Athletic and Watcombe Wanderers to take their newly-promoted SDFL Premier sides into the Carlsberg Peninsula League and above – becoming Torquay's second football team.
Here we present more from the interviews with Waldon Athletic Secretary Keith Aplin, seasoned Clarets servant Ron Thomas and Watcombe joint manager Frankie Finch:
All pictures available through and the copyright of miraclePR.com
KEITH APLIN – WALDON ATHLETIC (SECRETARY)
"The Hele community are now signing the lease (of Windmill Hill) but we will be in charge of the management committee. It's a 40 year lease and once we've got it we're looking to target Peninsula football, which we will be applying for this year.
"We're looking to improve the facility up here. Phase one would be a changing room and to extend the front for a clubhouse rather than build on top; in the short-term we don't need a massive great clubhouse. It still will service the kids on a Sunday, and we can be self-sufficient. One (of the pitches is) earmarked to be fenced off for Peninsula level, because it's away from the houses.
"The target this year, as a football club, is to get the Seconds and Thirds up, that is the main target. Obviously (we want) the first team to finish as high as they can. If they do finish in the top two, then we will go to the Peninsula League straight away; that's our aim.
"We've got Under 18s this year and a continuation of youth coming through. Numbers are good and I think everything is looking good for the club.
"We sat down with the Hele community, the councillors, the lease guy and the solicitors. They are agreed now; there were a few issues just to tweak to make sure everyone was happy. We're all sitting down to sort out the management of the property and the lease and hopefully we should be signed and sealed soon.
"Planning has already been submitted. It's just been put on hold at the minute as a goodwill gesture from us. We rang the council and said please put it on the back-burner until the next development committee. It would have probably been passed because the concerns expressed by the residents was nothing to do with planning.
"The first team is going strong; we've brought new faces in. Really, the whole club's on the up. We would be the first Torquay side in the Peninsula League if we made it. With the improvement of facilities up here, hopefully that will attract players. The players we have here we consider good enough; with the youth set up coming through hopefully those players are good enough; they will find their level.
"Really, the whole club's on the up. We would be the first Torquay side in the Peninsula League if we made it." – Keith Aplin
"Torquay's got nothing like it apart from Torquay United. I've been working in Cornwall and places like Wadebridge, about one-fifth the size of Torquay, have got quality football grounds that rival Buckland's. Bodmin Town's the same; a town that size has got a couple of teams with good facilities. Torquay's got one club in Torquay United; Windmill has probably the best pitches around but they do need a bit of care.
"As a club we've exhausted the avenues to ease the concerns of the residents. We've created overflow parking to be policed on the day so people don't park in front of drives; we will ask the players to show respect when they're leaving and hopefully, with the clubhouse, people will go intermittently rather than all at once. We've done everything that we physically can to allay the fears of the residents."
 RON THOMAS – MY JOURNEY WITH WALDON ATHLETIC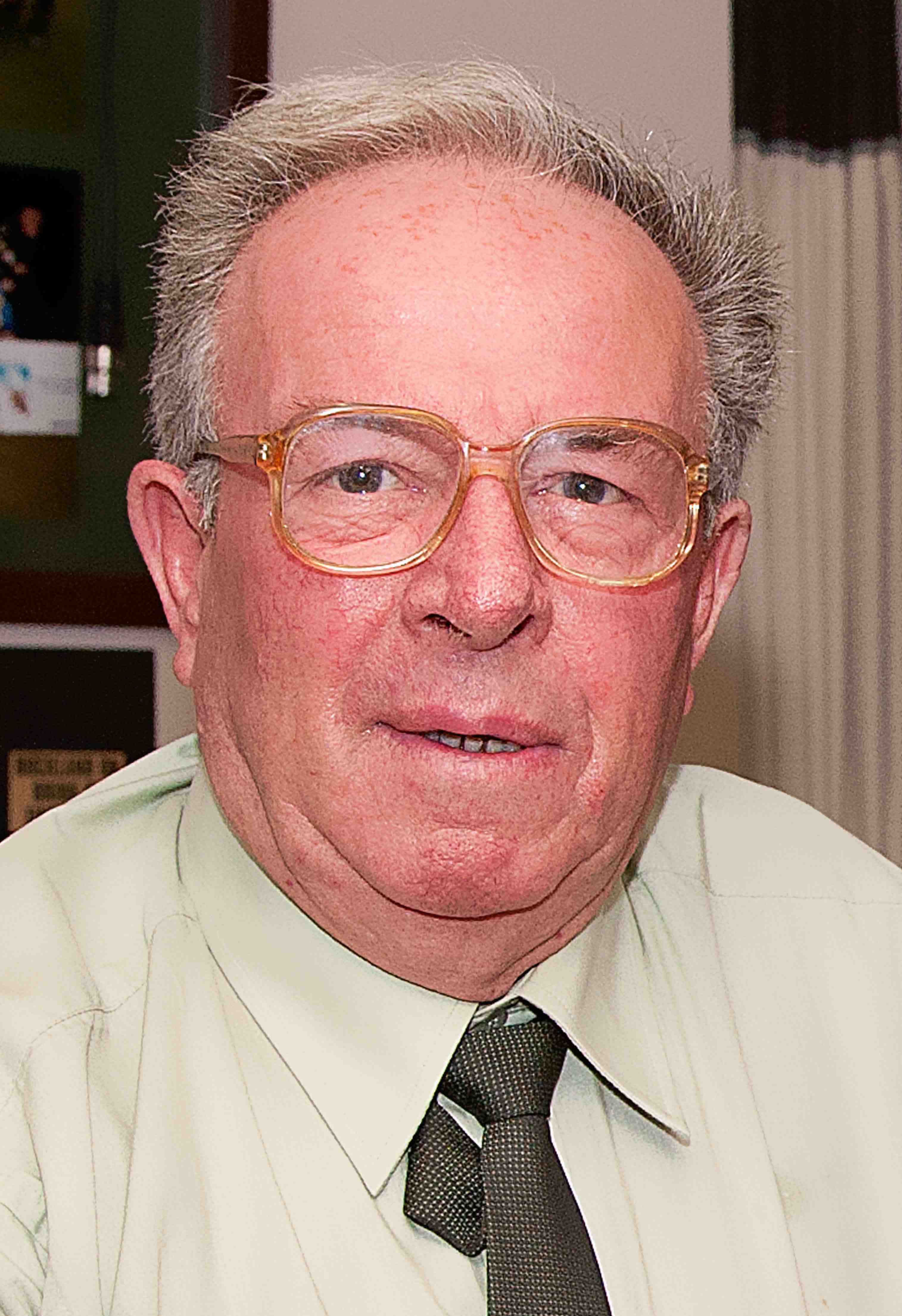 "I've done 50 years next year, but with the three years playing I've done 53 years.
"I played 1948 to 1952, then I went and did my National Service and came out in 1954. I quite liked it the first time in the army, so I went back in from 1956 to 1959. I then went up to Torquay United for five years and I've been back with Waldon since 1964.
"When I first went in the army we played down Torre Valley North; the pitch sloped and it had a manhole cover and all in it. When I came out of the army, they had moved Waldon out to Steps Cross, and we had Steps Cross for years and years.
"I went over to Oldway Mansion Education Department to see Mr Bearne and try and get a better pitch, and they sent me up to the headmaster at Westlands    school. They had Windmill Hill and Quinta, but they didn't want both pitches so they decided to have Quinta which is nearer to the school. So we had Windmill Hill for a couple of years before they gave it to South Devon Tech College. We rented it from them for a couple of years and then after so many years they sold it off to the Council and that's why the council have got it now and how we came to be up here. It was 1974 when we moved up here, and the current pavillion went up in 1990, so we had the old pavillion when we arrived.
"I am looking forward (to the changes); any improvement is a good thing. Keith (Aplin) is very keen on getting things done, obviously. I'm 80 now and I just hope I'm going to be around to see all this. Like Keith said, I think it's been more or less sorted out, it's just a matter of getting the Council to sign a contract. As soon as they do we can start doing things.
"Keith wants to get into the Peninsula League, but mind you there is a lot of work that's got to be done here first. As you know, you've got to finish in the top two and you're not going to do that in five minutes.
"I've been with Waldon 53 years now and we've never won the Herald Cup and we've never won the Premiership. People annoy me a little bit, saying, "I've got championship medals," and, "I've got this and that."  I say, "Yes, but you've been to three or four top clubs to get it. I've been at one club; I want to do it with this club." Whether I'll see that, I can't say. If we get this 40 year lease and get the ground levelled out and this and that done, there's no reason we shouldn't do very well. But it's all a matter of time. The more we can improve up here, the better players we will draw and then maybe we can be going in the right direction to try and get into the Peninsula League. Like I say, things are looking good."
[box]
IN A NUTSHELL
1948 – 1952: Ron played for Waldon Athletic at Torre Valley North
1952 – 1954: Ron did his National Service
1954 – 1956: Ron returned to Waldon who now played at Steps Cross
1956 – 1959: Ron's second stint in the army
1959 – 1964: Ron worked with Torquay United
1964 – 1974: Ron returned to Waldon, still at Steps Cross
1974 – Present: Ron and Waldon moved to Windmill Hill
[/box]
FRANKIE FINCH – WATCOMBE WANDERERS (JOINT MANAGER)
"We're trying desperately to get a new pitch, but no-one seems to want to help at the moment. People say we've got a big advantage on our pitch (at the King George V Playing Fields, near Barton) but we disprove it by beating teams on their own pitches. It's not an advantage to us because I personally think, as a manager, that we're better on a big, flat pitch because we're a good, footballing side. So if there's anyone out there with a flat pitch they can give us [laughs].
"If we don't get a pitch, we're just going to be another Upton – stuck in the South Devon League because we haven't got the facilities to go anywhere. It would be a shame if we did end up winning the Premier because obviously you want to just keep going don't you? But until you get the facilities you just have to stay where you are. If it does plan out the same as Upton that's what will happen. We will just end up winning everything in the South Devon League and then players will just drift off in a way because they can't get any higher.
"If we do win the Premier, the next step is to sort something out about a pitch. But unless somebody – or a few people – comes along that wants to help us out, we're going to end up being stuck. The players are Watcombe through and through. I would say 90% of them have been asked to move but they just want to stay with Watcombe.
"Once you can lease somewhere I know you can get grants to help you out. The ideal place for Watcombe Wanderers is Steps Cross because it's not a massive place to maintain. There's enough room for a pitch and changing rooms, it could be fenced off and we could go further.
"One hundred per cent, the ideal place is Steps Cross. If we could lease that off the Council and get help with grants it would be a lovely little place." We've mentioned it to the Council before and they said 'no.' I think personally it's because you're allowed to build on it and so it's something they can sell in the future, whereas they offered us Easterfield because no-one's going to build up there. They won't do anything with King George because they're not allowed to build on it anyway, so they can't sell it, but they're not prepared to help us because it's such a big area.
"One hundred per cent, the ideal place is Steps Cross. If we could lease that it would be a lovely little place" – Frankie Finch
"Then we can bring the kids' football in because it would all be fenced off; at King George you can't do things like that because if a little nipper runs across the road, that's it! We really want to start youth football but we can't really do it until we get a suitable pitch."
"As a club as a whole, we are looking to just keep going until we find our level but, without the facilities, we're just going to get stuck."