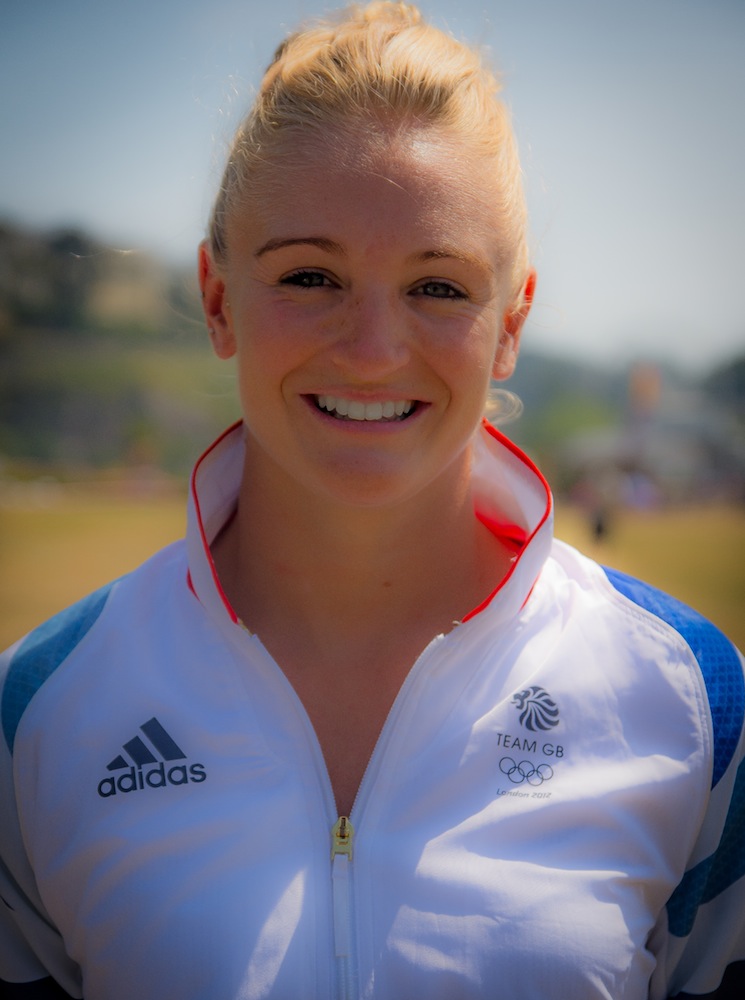 "Good Days & Bad Days"
Dubai World Series Blog
Many people ask us how the placings are set for the Semi Finals in the individual competition at the World Series Events. So here goes!
Originally taken from the World Championships final in 2013, Semi Final A has placings of an even number and Semi Final B has placings of an odd number. After each World Series Event the Semi Finals for the next event are sorted out from the placings from that event (i.e.) London Semis will be decided from Dubai's placings!!
Dubai is such an amazing city, so different from Beijing. Sunshine, fast cars, tall buildings and polite people. In our down time between training we sunbathed by the hotel pool and one afternoon a few of us went to the beach, its important for us to relax as best we can in-between such a busy schedule.  
"Good days and bad days"   
The diving ………..
The women's 10m synchro was the first event again. I'd been struggling with a tricep injury all week and with us both feeling fatigued, we found it hard to up our game from Beijing. With the judges putting up lower scores than in the previous event, we were not entirely disappointed with our performance. We both know that our preparation was not the best for this event so we know we have better scores in us.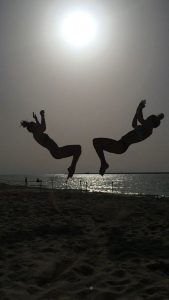 We finished 5th in the synchro. 5th in the world is not where we want to be, we both know can get further up that leader board, we have better scores in our dives.  I love competing in synchro with Tonia, a completely different competition compared to an individual, so I'm more than keen to get back to working on our list together and ensuring those scores increase.
Two days later, again Tonia and I part to compete in the individually event, although as in Beijing we are in the same Sami Final group. Annoyingly I was still suffering from a bad tricep, so my preparation had not been the best.
Going all out in Semi final B, I managed to put down all of my dives much better than I or everyone else had expected! I scored 334.90 finishing 3rd in a tough semi going through to the final.
Tonia finished 5th, scoring 302.00. It was a tough day for Tonia, who was feeling fatigued from a two week stint of travelling, training and competing.
I was pretty happy to dive in my first individual World Series final. With it being the fifth competition in two weeks, I had every intention of diving the best I could. After the 5 dives in the final I finished 6th, with a happy score of 326.70.
Overall, a pretty mixed bag of results from the last two weeks. Some good parts, some bad parts. With 2 out of 6 events now completed in the World Series, we can take all the lessons learnt forward into our next competition and push for the medals we both want.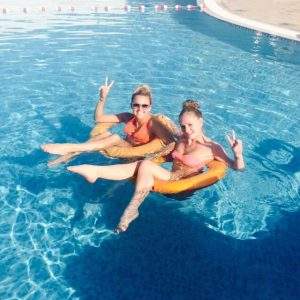 We now have 4 weeks to train together, before the third leg in London, 26-28th April and then a week later the fourth event starts in Moscow, Russia.  
Come and support the GB team in London!
Tickets for the 26-28th April London leg are on sale at:
https://www.ticketmaster.co.uk/FINA-Diving-World-Series-tickets/artist/1814747
Best Wishes, Sarah x