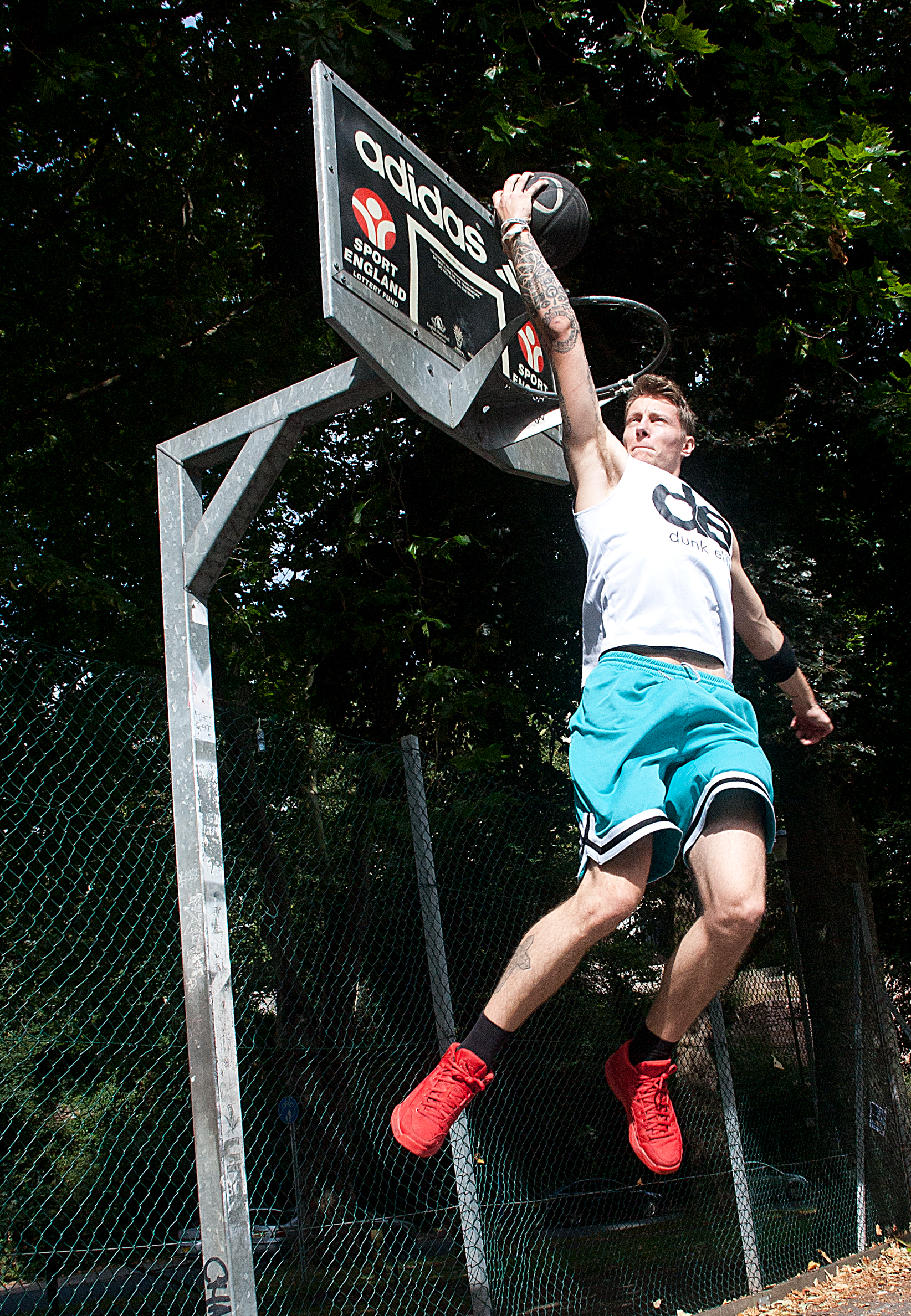 FIBA World Tour Plea for Clark and Team Torbay
Former pro basketball player and international dunker Clark Agambar-Froud has urged local businesses to support him and his team of fellow local streetball performers as they aim to put Torbay on the world streetball/dunking map starting next month in Italy. Team Torbay will be the UK representatives at the Dec 4th 'Glows in the Dark' event, a FIBA satellite tournament, and if they win they get the chance to embark on a FIBA World Tour!
Despite his success in the Portuguese Basketball League and in numerous dunking tournaments throughout the UK and Europe, Clark 'Devon's Finest' Agambar-Froud still has to fund much of his travelling and other competition expenses, including next month's flight costs, himself. But with over 50,000 followers on Instagram and up to 25,000 viewers expected to check out the event videos Clark is offering local businesses the chance to promote themselves on his videos, T-shirts and event photographs in return for a donation. There are various sponsorship options on offer with even the smallest donation rewarded with at least a video mention.
For full details visit Clark's Go Fund Me page.
And if you are unable to fund Clark at this time there is one way anyone can help – by sharing this post as far and wide as possible!