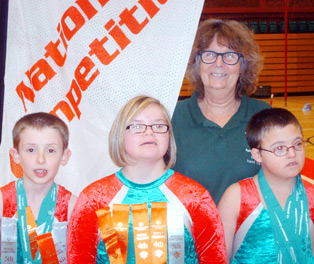 August letter…
Hi! You never truly know how another person feels unless you step into their shoes, which is why I have even more respect now for the thousands of people who entered the Torbay Half this year. Why?
Well, having been caught up in the record-breaking buzz (pp 18-19), I decided to reinvigorate my own fitness regime (yes, the one I started in January like everyone else) and pound the streets and pavements of Chelston and Cockington. As I collapsed through the front door, dragged my body upstairs and eagerly logged on to Google Maps to measure my route, I was convinced I had at least covered the equivalent of a 10k run. Alas, it seems that I had barely scraped past 4km; still, it is early days and that hill at Cockington is pretty steep.
It is always impressive to witness those who rise to the top of their field, but to achieve sporting success while living with an impairment, whether physical or mental, is truly inspiring. For that reason, I would like to dedicate this editorial to (pictured, left to right) Damon Barlow (10), Kate Walmsley (16) and Oscar Jones (12) from South Devon Special Olympics Club, who have all recently qualified for the Artistic Gymnastics discipline at the National Special Games, starting this August in Bath. For full details of the gymnasts' achievements please go over to our website: www.sportsouthdevon.co.uk
Finally, if you haven't already, please like our Facebook page. You could even win a free Hoodie – just by leaving a comment on our Facebook comp.
Think sport;
think Sport South Devon
Editor – Neil Hocking