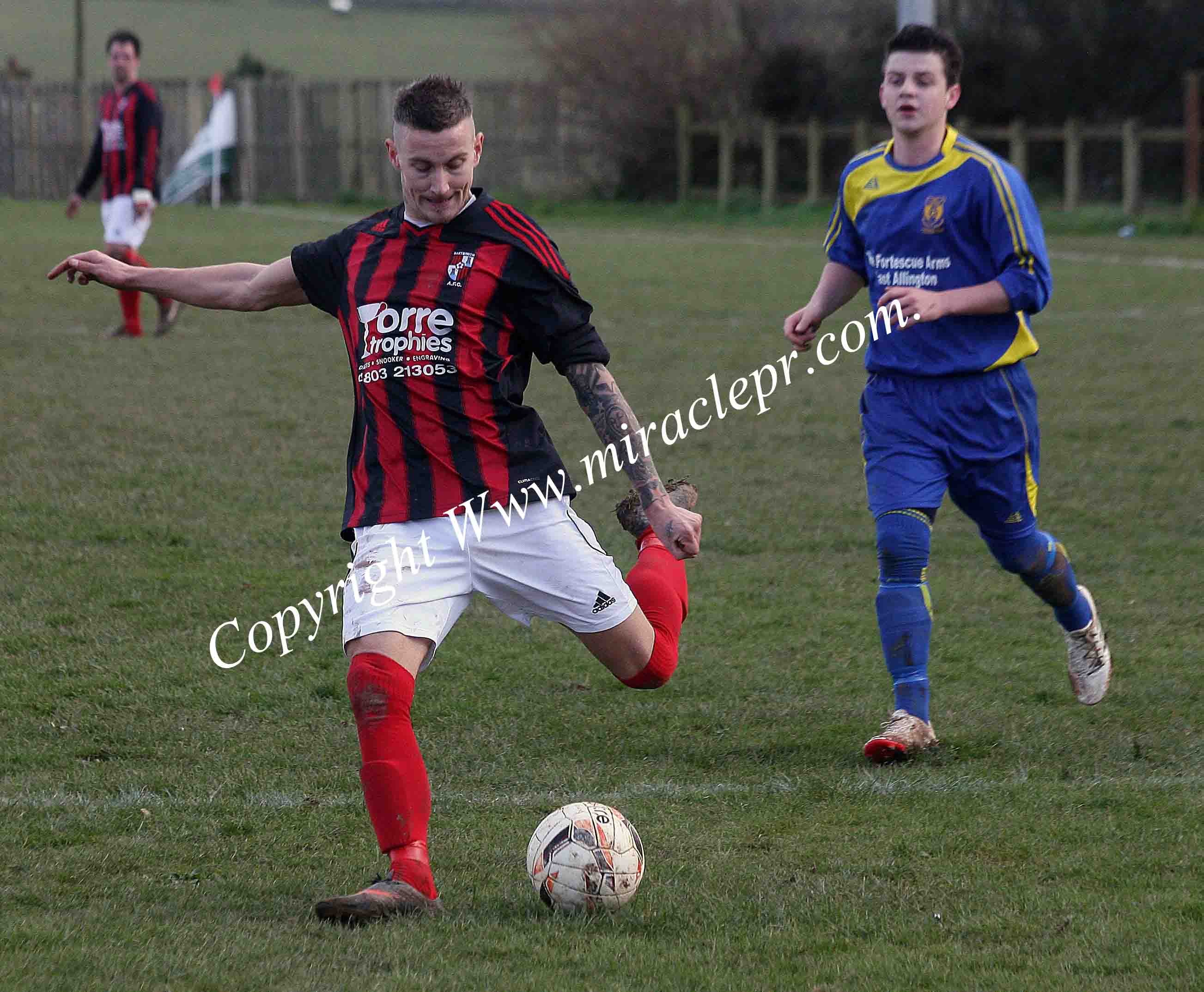 Darts Take SDFL Division One after Chudleigh Default
For the second evening in succession, an SDFL title has been decided by the away team failing to raise a side. After Ipplepen handed Watcombe the Premier title, it was Chudleigh Athletic who cried off last night, giving Dartmouth the points to go nine points clear at the top of Division One.
Dartmouth join Watcombe Wanderers (Premier) and Watcombe Wanderers Thirds (Six) as confirmed divisional winner and now prepare for Friday week's postponed Senior Cup final against Exwick Villa Reserves
Elsewhere, Babbacombe Corinthians will be mindful of how they threw away last season's title hopes with a last day defeat as they take on Paignton Saints, a week Friday, for the point they need to take Division Two. A loss will hand Paignton Villa the title IF Villa can follow up last night's derby win against Saints with a home victory over Hookhills on Saturday.
Buckland & Milber have the Division Three title in their hands, with victory in their last two matches, both against Totnes & Dartington Thirds, guaranteeing them top spot. Any slip up and South Brent or Waldon Reserves could nip in there, both sides facing off at Palstone Park on Saturday. Even WBB Reserves can still mathematically win the division.
There's the mouthwatering prospect of a last day title decider in Division Four, thanks to Salcombe Town. The little South Hams club, who earlier in the seasons beat Roselands at The Berry, last night became the only side to beat Watcombe Reserves in the league. The Greens, who still have five matches to play, are still favourites. But their last match at home to Roselands could yet turn out to be a must-win.
Last night's 5-0 thumping of Riviera United finally put Buckfastleigh Rangers Reserves at the head of Division Five, but with eight points needed in their final four games to secure the title, and Preston and Staverton still to play, this Division is still very much up for the taking. Even AFC Staverton could yet clinch the title if other results go their way and they beat Rangers away on the final day.