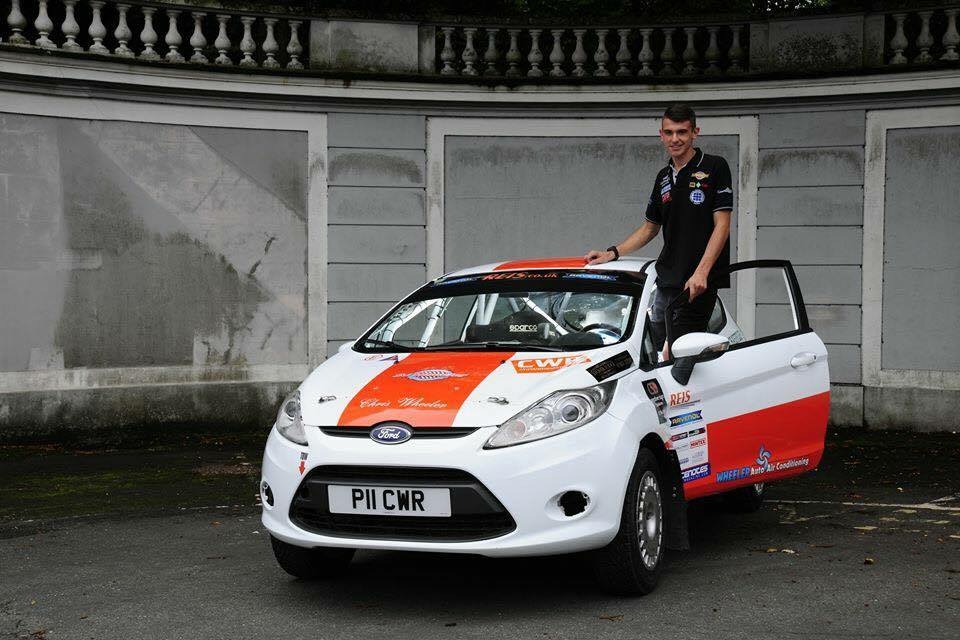 Chris Wheeler: Putting the Torque in Torquay
It's been some time since a British driver held the World Rally Championships (Richard Burns in 2001), but 21 year-old Chris Wheeler, from Torquay, would one day like to out that straight and emulate his hero Colin McRae, WRC champion in 1995 and still the youngest ever winner of the contest.
For now, Wheeler plies his trade on the BTRDA circuit (British Trial & Rally Drivers Association) which runs from February to October with stages held approximately every month in locations as far apart as Somerset and Carlisle. 2015 has been a successful one for Wheeler and co-driver Yan Griffiths as they finished second in class in four events to become the 2105 RF1.6 Class Champions. In addition they scooped two further podium places with second place in the Vital Equipment Junior Championship and third in the Vital Equipment Rally First Championship.
Here is the lowdown on Chris!
Biography:
Name: Chris Wheeler
Born: 19/6/94 Torquay (age 21)
Chris Wheeler,  21, has a massive passion for Rallying. After being brought up in a motorsport family, world rally driving was the route Chris wanted to take for his dream career from a very early age.
Chris found inspiration to get behind the wheel by watching his father compete at motorsport events and also by watching some of the great rally legends such as Colin McRae.
At the age of 11, Chris got behind the wheel of a road car for the first time and picked up all the basic skills in no time at all. After a few years of driving and taking part in small events, such as auto testing, to get him up to a certain standard, soon came the time for Chris to join up to a rally academy to learn his art and gain experience.
Chris had to complete six levels and also a BARS test – a written and practical driving exam.
This all took just under a year, Chris passing all six levels in five attempts and getting straight through first time on his BARS exams.
Next came Chris's first ever rally, in the Junior 1000 Rally Championship, just two days after he turned 15. Two years in the Juniors gaining experience, a year in the National Championships, a year in the British Rally Championship Challenge and then the British Rally Championship (the highest level of Rally in the UK) all led to many awards and titles for Wheeler. In 2012  he was the youngest ever National Class Champion, winning every event in the year; in 2013 Chris claimed the title of British Stars Of The Future Champion half way through the season; in 2014, on the BRC circuit, he scooped the Jim Clark International Class Winner and then came this year's RF1.6 Class championship – not bad at all for a few year's achievements.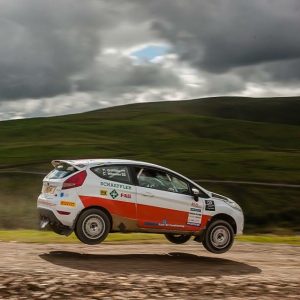 What motivates Chris?
Chris is motivated by the thrill of the sport, the speeds you can do, the pure excitement of driving a car to its ragged edge and putting the human body through strain, heat and nerves. The adrenalin builds as you get geared up for a stage, setting off into the unknown and taking on abrasive roads with rocks on the rally line, while passing by thousand foot drops off to one side with a bank on the inside; taking on dirt, mud, gravel, rain and boiling weather conditions.
Chris says: "It's simply exciting and keeps you as a driver well on your toes. Oh yes, and all against the clock. There is no other feeling like this!"
Chris's Heros:
Chris's hero has always been Colin McRae. Says Chris: "Watching a British driver become World Rally Champion after taking on many different countries and terrain, having the UK backing a true legend is simply incredible.
"There is nothing like watching the world's best enter a stadium with 80,000 people getting up and cheering to the top of their voices while blowing air horns to an extremely noisy level; it's nearly deafening!"
The Future:
The future offers lots of potential but loads of hard work is always needed as Chris continues to work his way up, heading towards the world rally stage. After his many achievements, the next step is to find that next level and to gain sponsorship along the way, Chris is certainly one to watch out for in the future!
Ways to follow Chris:
Website: chriswheelerrallying.com
Facebook: Chris Wheeler Rallying
Twitter: @ChrisRally
Watch this space as we are hoping to have Chris on board very soon to keep us updated through his very own exclusive blog on Sport South Devon. In the meantime, I hope you enjoy the Video of the Month for November!