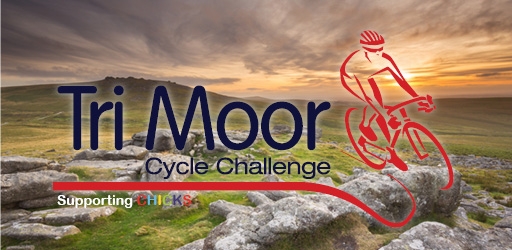 CHICKS on the Tour Trail
Charity cyclists taking part in the CHICKS Tri Moor Cycle 2014 (September 13-14 2014) will be following hot on the heels of pros on the Tour of Britain.
The Tri Moor Cycle challenge is a two day cycle ride of around 122 miles, starting from the North Devon coast and taking in Exmoor and Dartmoor National Parks before, finishing on the south Cornish coast.
Day two of the challenge will include a section of Stage 5 of the Tour of Britain between Okehampton and Tavistock which will have seen the world's top cyclist pass through only a few days beforehand. The CHICKS Tri Moor Cycle challenge have teams of their own, from corporate supporter Ginsters to many individuals, all with the shared aim of challenging themselves as well as raising funds to support the CHICKS charity.
Jo Smith-Scott, CHICKS events fundraiser, who is organising the challenge said: "We really wanted to offer our supporters a fresh challenge this year and know that cycling is a booming sport. We have devised a cycle challenge that is unique and makes the most of the beautiful South West, from coast to moor to coast! Participants will be raising funds to help provide respite breaks for disadvantaged children and we will be visiting both CHICKS retreats en route".
CHICKS is a national children's charity that provides free respite breaks for disadvantaged children from across the UK. Click this link to find out more  or to join the CHICKS Tri Moor Cycle Challenge and become your own "Tour Champion". Registration deadline is June 27th.
For more information call 01822 811020 or email Jo.