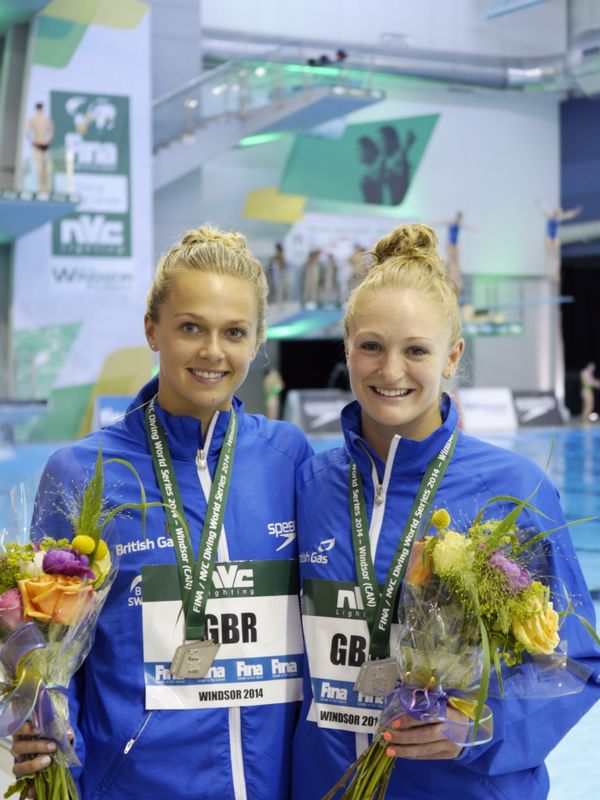 Canadian Joy For Barrow & Couch
Plymouth based GB diving duo, Sarah Barrow and Tonia Couch took their second silver medal in this years World Diving Series with a fantastic display in the 5th event of the competition held in Windsor, Canada over the weekend. 
Having already won a silver in the London leg of the event, the Plymouth based duo managed to score 311.10 after 5 rounds of quality diving. Barrow & Couch finished 19.65 points behind the Canadian paring of Benfeito and Filion who took Gold. 
After the opening two rounds Barrow and Couch where leading the competition but slipped to fourth with one dive remaining. The pair remind confident that a medal was there for the taking and produced a great last dive, scoring 77.76. 
Talking to Sport South Devon Barrow told us "I was really happy with our performance in the synchro. Even though the Chinese pair had dropped out of this event, I'm still very confidant we would have been on the podium as we have been performing well in training. The overall scoring was lower than London but we dived very well. Getting a medal at the World Series is always the best feeling".
Couch added "We just focused on ourselves and did what we know we can do".
With one more event in the synchro series taking place in Mexico between 6th – 8th June, the GB pair find themselves currently ranked 3rd overall. 
Two days after the syncro event the girls where back and focused on the individual competition. The pair went head to head in their semi final both hoped to finish in the top three places and make the afternoon final, however this time it was Couch's turn to miss out, leaving Barrow to go against the other finalists.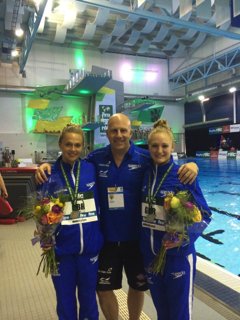 After the event Couch said " I was Gutted with my individual performance. After my first dive I was at least 25 points behind, so I had a lot of catching up to do. The rest of my dives were ok I just had to put the first dive behind me. You win some, you lose some, it just wasn't my day".  I won't let that event get me down, in fact that has made me want to show what I really can do at the next competition in Mexico" Couch added. 
Barrow finished the final in 5th place with 338.80 points, she said "I was really glad to make it into the final, I just wanted to go in there, have fun and score higher than the semi final and that's exactly what I did". 
The girls will now move onto Mexico between June 6th – 8th, for the final round in this years World Series.