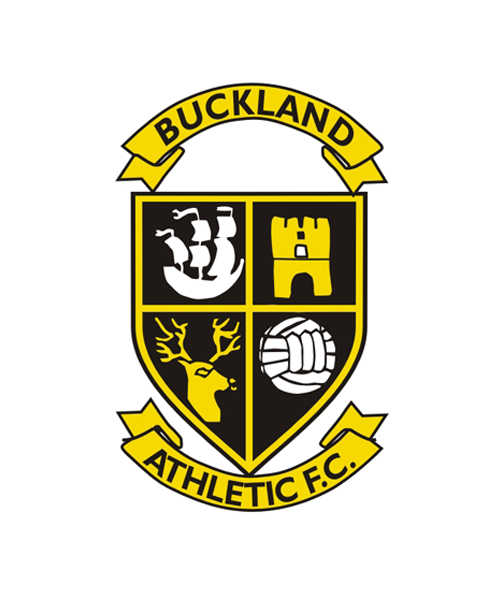 Buckland Back on Cup Trail After League Disappointments
 With the Western League now all but mathematically out of their reach, Buckland will be aiming to keep themselves in the hunt for the Les Phillips Cup, away at Melksham United today (3pm KO).
On paper, the winner of this tie should be odds-on to lift the trophy but with holders Hengrove Athletic still in the competition along with fellow First Division side Roman Glass St George, the side who knocked Premier Leaders Bristol Manor Farm out in the last round, there is no telling what this competition could throw up next.
Buckland will certainly not be underestimating Cribbs, who with Gillingham Town, Shepton Mallet and Willand Rovers make up the remaining quarter-finalists. The mid-table Bristol side claimed a league victory at Homers Heath  on Tuesday night, effectively ending any lingering title hopes the Yellows may have been holding on to after last Saturday's loss away at Bristol Manor Farm.
BRISTOL MANOR FARM 4 – 1 BUCKLAND ATHLETIC
Billed as one of the games of the season, this was certainly a crunch match for a Buckland side who had meted out one of the leaders' two defeats this season with a 3-1 victory at Homers Heath in September.
But after a goalless first third, Jordan Metters edged the home side in front on 3o minutes to give the Bristolians a half-time lead. Buckland had threatened the visiting defence during the first half and hopes were high for a response but a close-range header from Troy Simpson gave Manor Farm the ideal start to the second period, 2-0 the score-line after 50 minutes. Despite continuing to play some decent football, Buckland succumbed to a third with ten minutes remaining, Ben Bament on target to seal the points. Jared Lewington got the visitors the goal that their efforts had deserved with four minutes remaining but a second goal from Bament, five minutes from stoppage time gave the final score-line a rather flattering look.
BUCKLAND ATHLETIC 1 – 2 CRIBBS
The weather in South Devon was atrocious but after an eventful first 20 minutes which saw the visitors hit the bar and Buckland narrowly missing the post, Cribbs took the lead seven minuted from half-time, taking advantage of a misplaced header at the back, George King with the decisive touch. Two minutes before the hour mark, a superb run and finish from Richard Groves levelled the game but, with 15 minutes remaining, King struck again, finishing well after a positive counter-attack from Cribbs.