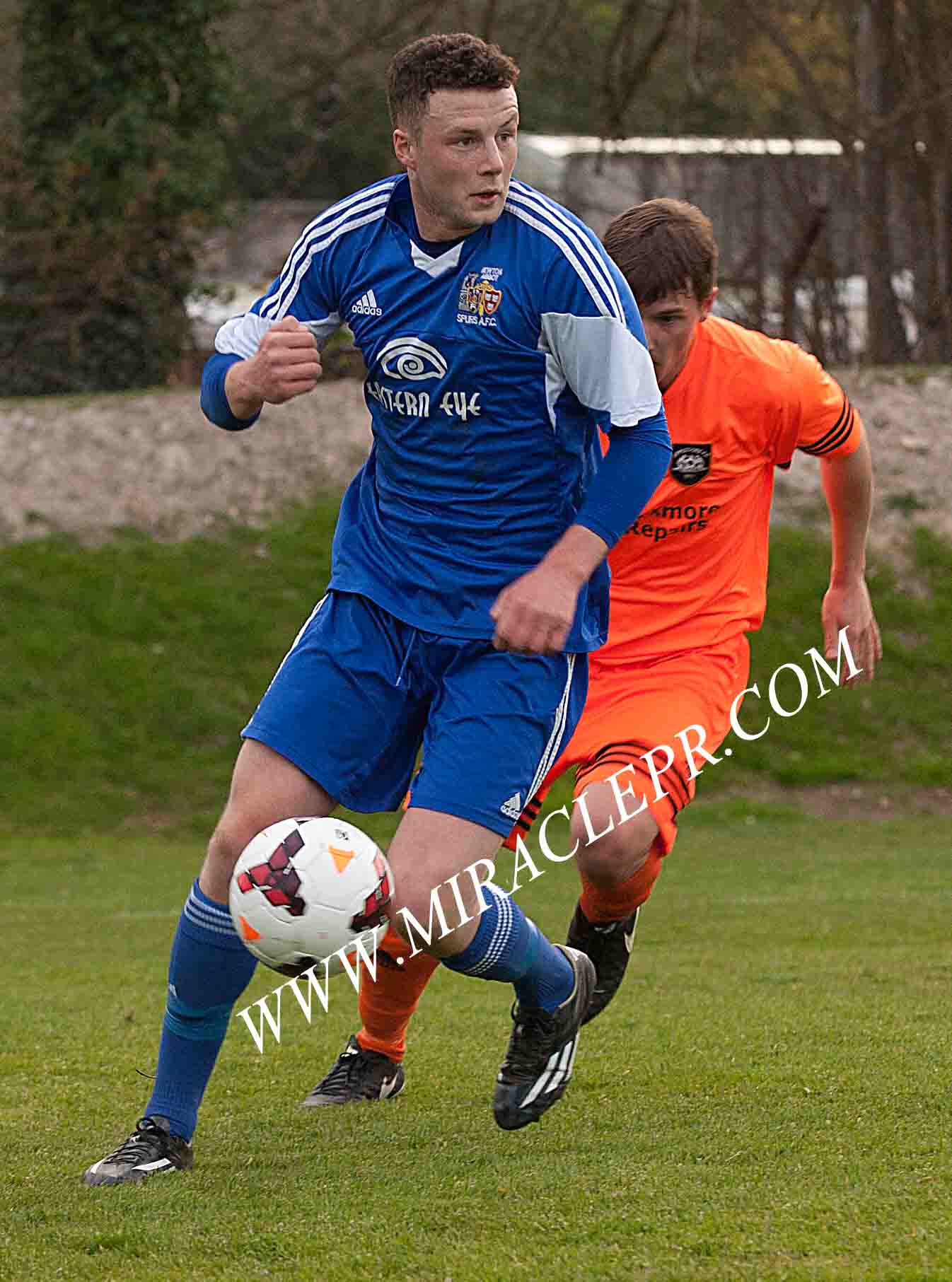 Barker Breaks Spurs Hearts as Appledore Lift Throgmorton Cup
Click the link to browse/purchase Devon FA Cup Final photographs from MiraclePR
With two wins and nine goals in their two league matches, plus a virtual home tie, Newton Abbot Spurs were favourites to lift the Throgmorton Devon Premier Cup on Thursday evening. But Appledore had other ideas and Joe Barker's second-half strike proved as decisive as it was deserved.
Barker worried the Spurs rearguard from the kick-off, Scott Bellamy charging out to snuff out a first minute attack after a poor backpass from Kevin Dadd. Then, with less than ten minutes played, Tom Marsh fed the lively striker who could only lob over the bar. Marsh then tested Bellamy with a header half-way through the first period before Spurs got a rare sniff at Joe Tickle's goal, Shaun Bowden failing to hit the target with his side's only real effort. Apart from those few chances, the brightest thing about the first half was Appledore's fluorescent orange kit.
Things improved after the break, with Bowden nicking the bar from a 52nd minute corner before Barker made his mark, four minutes later. Marsh picked up the ball in Appledore's half before finding winger Brian Levien with his pass. The latter drove into the Spurs half and found Barker who hit a measured lob over Bellamy and into the back of the net. Appledore continued to control the match despite a late Spurs onslaught which saw captain Jamie Frickleton and fellow centre-half Ross Middleton called into action. Spurs' efforts nearly bore fruit in stoppage time, Chris Metters forcing Tickle into a point blank save that spared the North Devon side the bother of extra-time.
Spurs still have a top six place to fight for in their last league match at Liverton on Saturday and manager Adam Dyson can win the Golden Boot if he finds the net, but that will of course be consolation only. As for Appledore, the Fishermen bring the County Cup back to North Devon for the first time since they beat the Royal Marines at Ladysmead back in 2010.