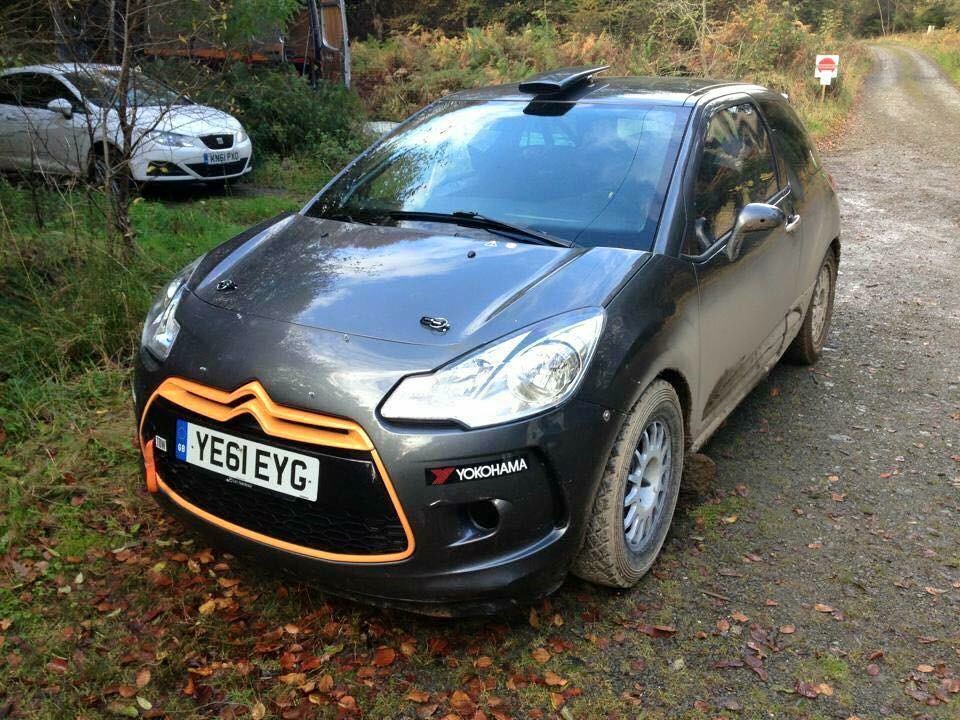 Wheeler's Spin – On the New Car and Taking on Top Gear's Chris Harris
Pictures contributed by Chris Wheeler Rallying
As you can see, I have just got my new car: a Citroen DS3 R3T (which is a MASSIVE step up from my Ford Fiesta R1). The car will be liveried this week and I will be testing it today (Thursday).
I will now be driving in the British Rally Championship, the highest level of rallying in the UK, in the R3 class competing alongside new Top Gear presenter Chris Harris!
Our first round starts this Saturday (5th March) in South Wales (The Mid Wales Stages) which involves two night stages at Sweet Lamb Rally Complex followed by four day stages on Sunday. I am seeded car 41 off the line for the first round.We are all very excited but also nervous as the car is still VERY new for me.
We have also gained two new sponsors since the last update which is brilliant news!