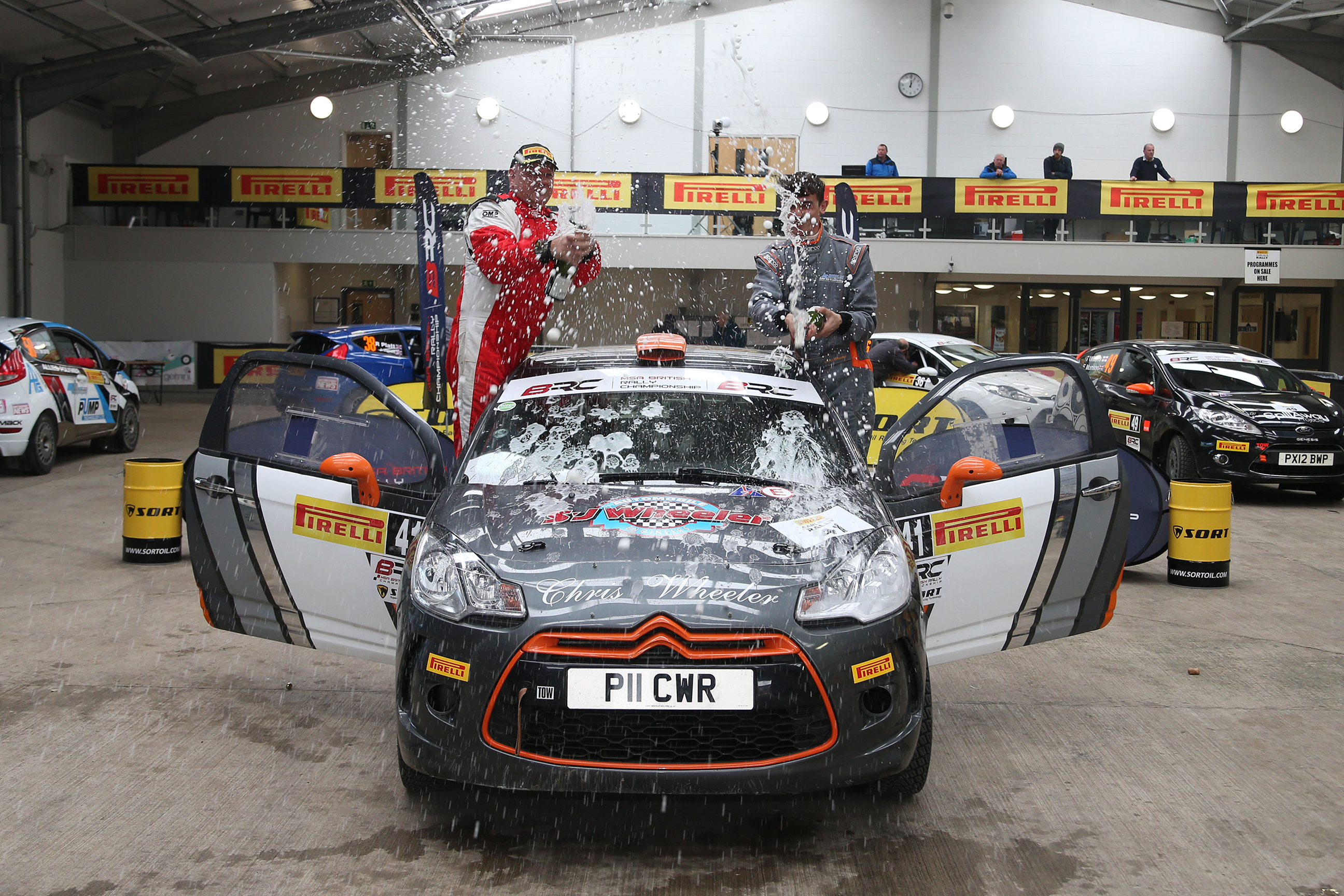 Wheeler's Spin: Champagne Flows After Rally Success
Pictures kindly contributed by Chris Wheeler Rallying
"I got my British Rally Championship campaign underway last weekend on the Pirelli Carlisle Rally which was held in the demanding Kielder forest (which is also known as the famous killer Kielder!)
"This rally was my first time driving the Citroen DS3 R3T in competition so I was under orders to get the car to the finish in one piece and to gain experience and championship points. The event was held over two days: Day One had four stages in store which would be very rough with ditches either side; there would be no room for error and keeping the car neat and tidy would be the key to getting to the finish of the event.
"With limited time of only five hours testing in the car this would throw the team and I into the deep end. I had handling problems with the car throughout Day 1: as we went down the long straights changing up to fourth, fifth and sixth gear, the back end of the car kept stepping out causing the car to do a pendulum effect. This made us back off which cost us a lot of time.
"On Saturday night, the team had 45 minutes to make set-up changes to the car, hoping to improve the handling so the car would be more drivable for the following day. Many thanks to Citroen Racing department who advised on a different set-up which they hoped would be better for the following day.
"The rain hit hard causing the windscreen to mist up making visibility virtually non-existent" – Chris Wheeler
"Day Two left just three stages to go, the last stage being a long 16 miles to reach the end. The handling of the car had improved which made the car more drivable; the back end of the DS3 R3T still kept stepping out from time to time but I held onto every moment we had, fighting with the car trying to reach the end of this long rally. The last stage was very tough, not only because of the issues with the car but the rain hit hard causing the windscreen to mist up making visibility virtually non-existent. I trusted my pace notes and kept at it finally making it to the end of this dramatic rally!
"I finished first in BRC 3 and 2nd in the BRC 2 category after being amalgamated into this class.
"Many thanks to all of the Chris Wheeler Rallying Team for their hard work; also, a big thanks to R&R – our Citroen contacts – for their continuous dedication. And of course a huge thank you to my co-driver Yan."