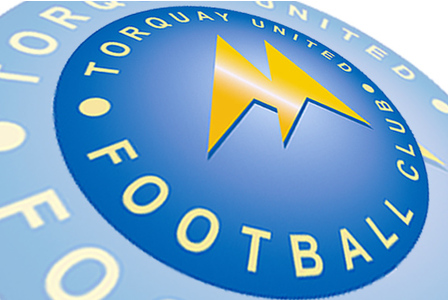 What Do you Buy a Die-Hard Gull?
The thought of minced pies and mulled wine must have dimmed his wits already because Santa Claus has gone United-mad for this Christmas.
The big hairy bloke in red and white has given TUFC the green light to launch a sensational Christmas season-ticket for the Yellow Army to enjoy, and this is not a competition for how many colours can be included in one sentence.
If you are struggling to choose what to buy the Gull in your life, this could be just the ticket (sorry!). They have the shirt, the scarf, the passion but, for whatever reason, the full season-ticket escaped the grasp.
Step forward the Christmas season-ticket, covering the last 11 games of United's campaign.
Full prices and the fixtures you can enjoy are listed below, and to find out more, pop in at Plainmoor, call 01803 328666 option 0 or e-mail
reception@torquayunited.com (PLEASE TELL THEM YOU FOUND OUT AT  THE SPORT SOUTH DEVON WEBSITE!)
Christmas Season-Ticket Fixtures
January 4 – Morecambe
January 18 – Northampton Town
January 28 – Burton Albion
February 8 – Bury
February 22 – Accrington Stanley
March 8 – Fleetwood Town
March 11 – Rochdale
March 22 –Newport County
April 5 – Scunthorpe United
April 18 – Dagenham and Redbridge
May 3 – Wycombe Wanderers
Christmas Season-Ticket Prices 
Bristow's Bench
Adult – £180
Over 65s and Students – £150
17 – 18 Year-Olds – £55
12 – 16 Year-Olds – £50
Under 12s – £25
Family Stand
Adult – £160
Over 65s and Students – £135
17 – 18 Year-Olds – £50
12 – 16 Year-Olds – £45
Under 12s – £25
Popside
Adult – £145
Over 65s and Students – £125
17 – 18 Year-Olds – £50
12 – 16 Year-Olds – £45
Under 12s – £25