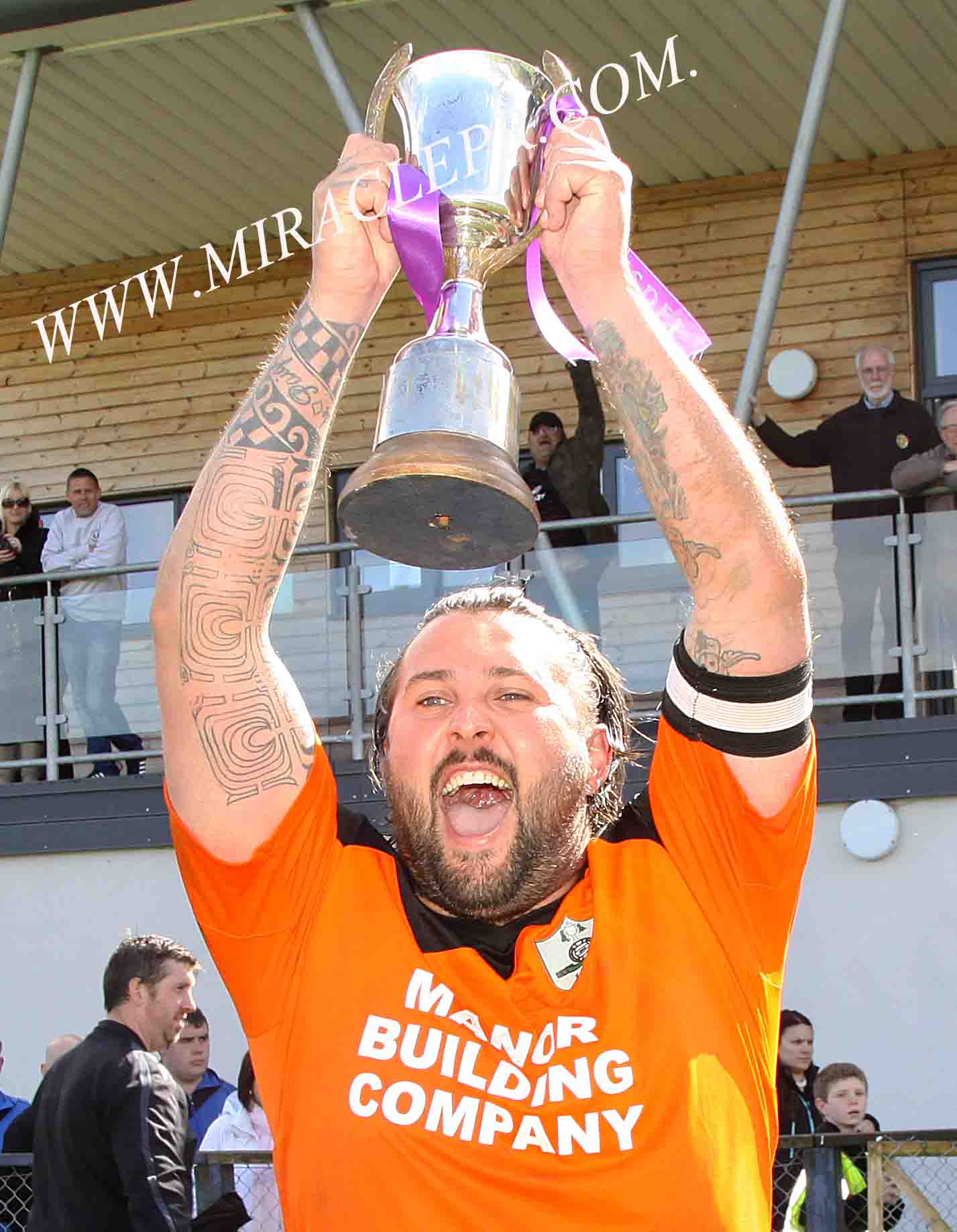 Watcombe Crowned Premier Champs
It may not be the ideal way to win a league title, but Ipplepen's inability to raise a team to face the SDFL Premier leaders at the King George V tonight has handed them the three points – and put them out of the reach of Brixham.
The league title is the perfect birthday present for joint manager Frankie Finch, who turns 50 today.
Having already won the Devon Premier Cup and George Belli Cup (pictured, with goalkeeper Scott Corderoy) in the last six days, the Greens are just one step away from a clean sweep. Their next test is to retain the Herald Cup in Friday evening's final against old foes Buckland Athletic Reserves at Coach Road.
Congratulations Watcombe from Sport South Devon!