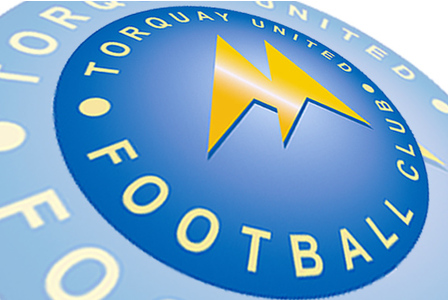 Torquay Utd 1 v 1 Dartford
Torquay and Dartford shred the points at the Launa Windows Stadium on Saturday afternoon with the game ending 1-1. 
James McQuilkin opend the scoring for the Gulls in the 67th minute with a fine right footed strike from outside the area after the ball had been laid back by Courtney Cameron after the Dartford defence had managed to fail to clear the original ball into the box. 
Dartford's equaliser came some what fortuitously with 8 minutes remaining of the game. Jordan Chiedozie capitalising on some poor goalkeeping from Martin Rice after the United No.1 failed to hold the ball from Rory McAuley's long range strike and the rebound was blocked by ??? before the ball was fired into the United goal and the game was all square. 
23 mins Briscoe from outside the area into the keeper no power in the strike
Dartford had the best of the opening 20 minutes with Ryan Hayes going close after 9 minutes, when his diagonal shot passed everyone running into the six yard box. Jordan Chiedozie then tried his luck from outside the area but his effort on 14 minutes was straight at Rice in the United goal.
Chris Hargreaves men then found some rhythm after a subdued start and Kadell Daniel showed confidence with an effort from 25 yards with his right foot in the 26th minute but the attempt was deflected high over the bar and out for a corner. Another chance game direct from the rusulting corner but no-one from the home side could get a toe onto the cross that would have found its way into the net from inside the six yard box.
Dartford then had claims for a penalty, when in the 35th minute Hayes cross seemed to strike Ajala but the nearside assistant referee did not give an indication for the spot kick. 
The best chance of the first half fell to United's James McQuilkin in the 43rd minute after some good work on the left hand side between Ajala and Cameron but the Gulls midfielder could not show the composure required and his right footed strike from just inside the area down and the chance had past for Torquay to take the advantage into the break. 
Cameron and Daniel swapped sides for the start of the half and a good move on 46 minutes ended up with Daniel firing over from the angle just inside the Darts penalty area.
Cameron then floated a lovely cross ball into Daniel on the edge of the 6 yard box but it was defended well by the away side.
United good confidence in the opening period of the half
Cameron in swinging free kick ajala foul downs with the header back into Briscoe's right foot but the united forward hit his strike hif=gh over the bar and into the 130 away supporters from Dartford. 66 mins
McQuilkin goal on the 67 minute right footed from the edge of the area as Dartford failed to clear their lines and the ball rebounded off the Dartford defender out to the united man who smashed the ball into the visitors net Cameron laid the ball back to McQuilkin
McQuilkin then went close again from a direct free kick but his right footed attempt just went wide with the keeper fixed to his line. 75th min
33 goal 81st minute rice failed to hold a 40 yard hopful strike from 4
TUFC: Rice, Dawson, Pearce, Downs (Capt), Ives, Cameron, Daniel (Ofori-Acheampong 83), Harding, McQuilkin, Ajala, Briscoe
Subs Not Used: Lavercombe, Prynn, Richards, Gueguen
Bookings: Daniel, Ofori-Acheampong
Dartford: Ibrahim, Driver, McAuley (Capt), Collier, Richards, Harris (Adams 71), Hayes (Pugh 71), Sweeney, Dallison, Crawford (Bradbrook 79), Chiedozie
Subs Not Used: Kessell, Daley, Bradbrook
Bookings: N
Attendance: 1,754 (160 Away)