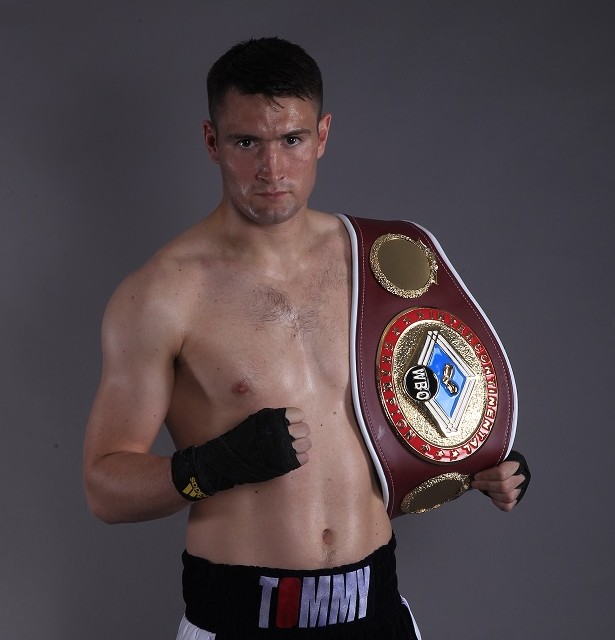 The Contenders: Langford, Speight & Day – The Final Countdown!
Picture of Tommy Langford (c) Queensberry Promotions; Picture of Ben Day supplied by Ben Day; Picture of Jamie Speight (c)Sport South Devon/Matt Green
There are three championship boxers from Devon, all flying the flag for the home county – Bideford's Tommy Langford, Kingsteington's Jamie Speight and Teignmouth's Ben Day.
All three Devonians have moved away from home to further their boxing careers and each one has achieved title glory by doing so and plan to challenge for more belts this year.
The Contenders will keep you updated with a monthly column exclusive to Sport South Devon on their respective journeys to the top of the world.
Bideford's Tommy Langford:
"This is my last column before I fight on Saturday 12th March at Liverpool's Echo Arena so I just want to thank everyone from Devon who's going to the fight; I'm really appreciative of the support.
"I'm really looking forward to putting on a good show for everybody. It's been a long training camp due to the delays and shift in dates; I've been in the gym since Christmas!
"The whole camp has been great and I'll do a job on my opponent, Lewis Taylor, like I have done all the others recently. But being a top ten ranked domestic fighter, I'll be sure to get more recognition for the win and it could be the tipping point to push me on to some big fights.
"Taylor has been very respectful and he's a good fighter but I don't believe he's on my level and I'll show that on the night and I'll expect to get rid of him inside the distance.
 "I've got to go out there…and separate myself from the rest of the domestic pack to show that I'm ready for world titles." – Tommy Langford
"People are talking about how it's my biggest test in my career so far but it's just another fight to me and a fight that I've got to win, so I'll just go in there and do everything that I need to do.
"I don't see anything that he's got in his locker that could beat me. I am levels above, not just in one department but in everything across the board, and I've got to go out there and prove it and separate myself from the rest of the domestic pack to show that I'm ready for world titles very soon.
"I've already talked about the European title and I'd love to fight for that next, ideally, as it's vacant still; so hopefully it could come off for the summer, fingers crossed! Before any of that – European and world titles – I've got to do a number on Taylor first!"
Kingsteington's Jamie Speight:
"Just three weeks away until I fight for my third Southern Area title at York Hall in London on a Goodwin Promotions show against unbeaten prospect, Matthew Chanda, 29-years-old from Hackney, London.
"Training's gone well, I had a family holiday in Thailand for when the old man turned 50 the other week. It was me and my partner; younger sister and her partner; my dad and wife and sister, so seven of us altogether.
"I used it for training as well and visited a couple gyms out there and went for lots of runs. The lowest temperature was 36 degrees and mostly it was as high as 41!
"It was a hard graft but very nice to train at that intensity. The last five days I managed to get down to six minute miles in that heat, which is very good. It was a definite boost to be able perform in those conditions.
"It's a very big leap up for my opponent because I've been places that he's never been but you've got to admire him; he's not daft and comes across as a nice fella, and he knows it's a step up in levels.
"I had a family holiday in Thailand…visited a couple of gyms out there and went for lots of runs. The lowest temperature was 36 degrees." – Jamie Speight
"I watched the press conference from Thailand and he was asked what he knows about me, and he said I was good on the back foot and going forward and just a good all-rounder so I think he appreciates my ability, but then he doesn't know how good I actually am!
I want to thank all of my sponsors and all the team and everyone who's bought tickets."
Teignmouth's Ben Day:
"It's fight week and I can't wait to get in between those ropes!
"This weekend, I take on Southern Area lightweight champion, Floyd Moore at Bethnal Green's York Hall (Editor's Note – Click here for a report on that Floyd Moore v Ben Day fight). My opponent is ten years younger than me and an experienced, two-weight Southern Area titlist.
"I've really taken my training to a whole new level in preparation, there's no way that he is doing what I'm doing.
"As a result of my new training and diet regime I've got more energy, doing more rounds in sparring – 14 rounds and still could do more!
"I'm smashing all my all my personal bests on the running track – 10k in 37 minutes, 400 metres in under a minute and 800 metres in under 2mins and 20seconds.
"Finally, I'm seeing some light at the end of the tunnel: journalists have stopped questioning me about my age and going on about my lack of experience. It was getting boring hearing the negative comments all the time. I kept saying, "So what? I'm here aren't I? Two white collar fights and now I'm nine fights unbeaten with two titles!
"An article went out this week featuring predictions from many in the boxing world such as boxers, trainers, promoters and journalists. 14 were asked for their predictions of which eight voted for me to win and just four for the champion (two sat on the fence undecided).
"Finally, I'm seeing some light at the end of the tunnel: journalists have stopped questioning me about my age and going on about my lack of experience…so what? I'm here aren't I?" – Ben Day
"So this Saturday (Editor's Note – The Ben Day v Floyd Moore fight was held on Sat 5th March – click the link to read it), my sister will be coming up from Devon with a few others to support me at the York Hall in London to see me crowned a two-weight Southern Area champion, and I can't wait to get in there and win!"
To follow the contenders' progress via Twitter, click the relevant link:
@Tommy_Langford1
@boxerjayspeight
@benday32