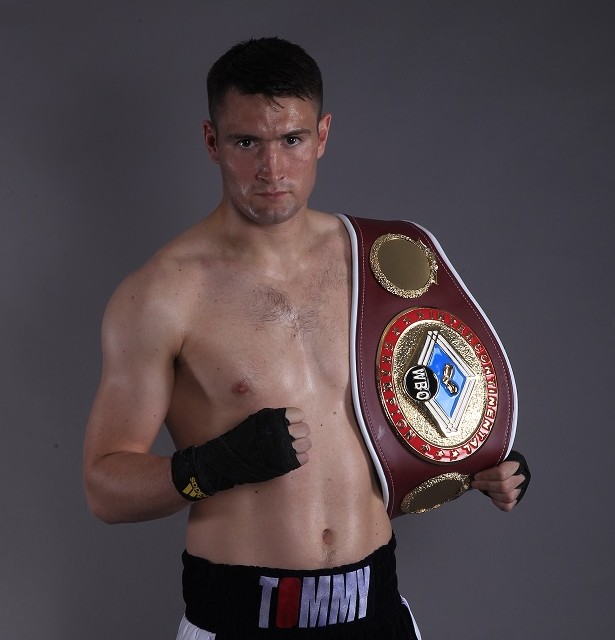 The Contenders: Langford, Speight & Day – March Bouts All Round!
Picture of Tommy Langford (c) Queensberry Promotions; Picture of Ben Day supplied by Ben Day; Picture of Jamie Speight (c)Sport South Devon/Matt Green
There are three championship boxers from Devon, all flying the flag for the home county – Bideford's Tommy Langford, Kingsteington's Jamie Speight and Teignmouth's Ben Day.
All three Devonians have moved away from home to further their boxing careers and each one has achieved title glory by doing so and plan to challenge for more belts this year.
The Contenders will keep you updated with a monthly column exclusive to Sport South Devon on their respective journeys to the top of the world.
Bideford's Tommy Langford:
"Training for my next fight against English champion Lewis Taylor for the vacant Commonwealth middleweight title was going brilliantly until the show was unexpectedly postponed.
"The world title holder in the main event, Terry Flanagan, suffered an injury to his left foot and consequently has to have immediate treatment resulting in the show being delayed for a further month to March 12th.
"It's still set to be the same scheduled fights and venue – the Echo Arena in Liverpool – and, for me, the same result! I'll still be the Commonwealth champion once I finally get into that ring!
"I took it well at first but, now it's sinking in, I realise that it's over six weeks away still. I was flying, I felt fit and ready to go but now I'll have to taper it down and have a rest for a week to allow my body to rejuvenate.
"I'll still be the Commonwealth champion once I finally get into that ring!" – Tommy Langford
"It's not as simple as many think; lots of people say to me, 'That's good, another month to get ready,' but that couldn't be further from the truth!
"A training camp that lasts for eight to 12 weeks is designed to get the athlete to peak at the right time, and I was peaking this week. So now, I'll need to take a step back to then return next week and start the process all over again so that I peak at the right time once more.
"As a professional boxer, I'm used to cancellations so I know just what to do. It's the business of boxing, there's peaks and troughs and you have to learn how to, pardon the pun, roll with the punches!"
Kingsteington's Jamie Speight:
"Training for my next fight against the undefeated Matthew Chanda has been going very well.
"On the line, in what will be the 22nd contest of my career, is the coveted super-bantamweight Southern Area title. I already own the featherweight and super-featherweight belt so winning this would make me a three-weight Southern Area titlist!
"The fight takes places over ten rounds on March 19th at York Hall in London on a Goodwin Promotions show.
"I've actually been in training since the end of September for this. I had a fight scheduled for 5th December, which fell through; then I was slated to fight end of January against Reece Bellotti but his team pulled out because they thought he wasn't ready for the step up. Then, I was due to box on the undercard of the David Haye show against former IBF World featherweight champion Billy Dib and then he got injured!
"So I'm super fit right now, been sparring 10 rounds with Lee and Andrew Selby. Lee is the current IBF World featherweight champion and Andrew is the most decorated amateur Wales has ever had.
"I've actually been in training since the end of September for this…So, I'm super fit right now." – Jamie Speight
"As one of only two pro boxers from Paington Boxing Club, along with Darren Townley from Plymouth, my coach Jack Green and I have to travel over three hour journeys to get decent sparring.
"So, after an extended training camp and top sparring with world champs, we've got no excuses on March 19th, if anyone wants tickets then get hold of me on Facebook or Twitter."
Teignmouth's Ben Day:
"Not content with being the Southern Area super-lightweight champion, I'm now challenging for the lightweight version to win a second Southern Area belt!
"My opponent, Floyd Moore, 27 year's old from Hampshire, is a two-weight Southern Area titlist himself and is an aggressive, forward-coming fighter who can bang!
"This forthcoming championship bout on March 5th at the York Hall in London will be his 20th professional contest and my 10th.
"We share a similarity in that we both defeated the same opponent, Ryan Taylor, in a Southern Area championship match – Moore ending matters in the fourth round and me finishing it in the first.
"I'll give him the respect he deserves because he can bang, but I can too.
"Despite being unbeaten in nine fights and collecting two titles in just three minutes of ring action, I still don't receive the credit I deserve. It'll be the same reaction when I win in March, I'd have to swim to the moon or walk on water to get any credit!
"I'd have to swim to the moon or walk on water to get any credit…I know I'll be British champion one day and, as long as I know, that's all that matters" – Ben Day
"It doesn't matter anyway because I believe. Two white collar fights as experience and I'm at where I am now. I know I'll be British champion one day and, as long as I know, that's all that matters."
To follow the contenders' progress via Twitter, click the relevant link:
@Tommy_Langford1
@boxerjayspeight
@benday32